Will Hurricane Maria Follow Irma's Path?
by Daphne Thompson, on Sep 18, 2017 2:26:31 PM
It's the question of the day: Will Hurricane Maria follow Irma's path? Not much more than a week ago, Hurricane Irma caused massive devastation in the Caribbean Islands. Now, we have another major hurricane with these now vulnerable islands in its sights. Will Maria follow a similar path throughout her life cycle?
Maria became a major hurricane earlier today when it reached category three status. Rapid intensification has taken place, and additional strengthening is expected. As of Monday afternoon, Maria is now a category four.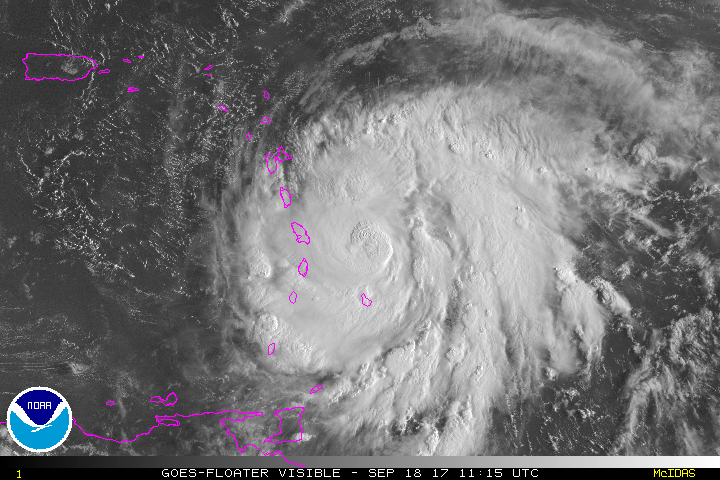 It hasn't been long since Hurricane Irma hit part of the Leeward Islands at maximum strength. The small island of Barbuda was so damaged that everyone had to be evacuated to Antigua until infrastructure can be rebuilt. Many of the other islands are still in clean-up mode and struggling to obtain food and clean water. With another major hurricane on the way, it is a dire situation for those in the path.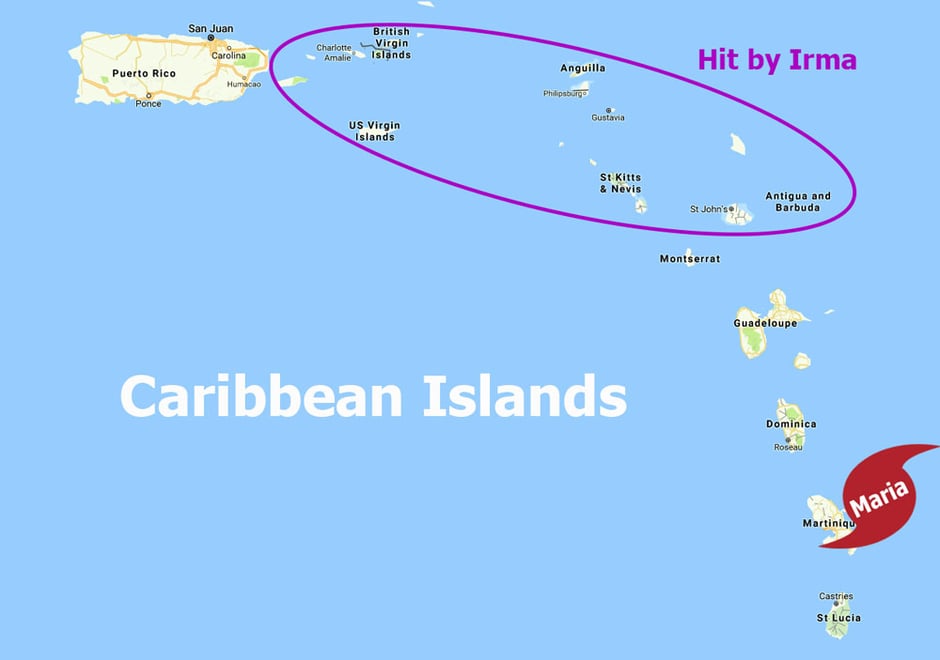 Looking at a Sea Surface Temperature (SST) map from Frontier, we can see very warm waters remain in the Atlantic and the Gulf of Mexico. One reason hurricanes exist is to try and cool the ocean off; they want the water temperatures to be in equilibrium. These heat engines take energy from the water and air, create waves and high winds, and leave cooler temperatures behind. Jose and Lee are both weakening as they approach colder waters. Maria is nearing warmer waters.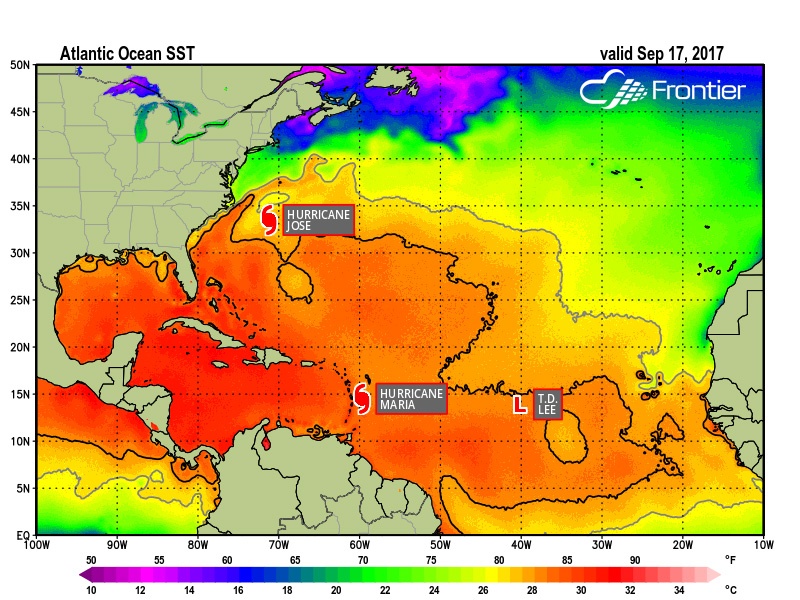 Warmer waters aren't the only steering mechanism for hurricanes. Upper-level winds and the location of high-pressure systems can direct hurricanes and tropical systems to move in certain directions. While it's too early to determine if Maria will pose a direct threat to the mainland U.S., conditions are favorable for it to continue to rapidly and significantly intensify before reaching Puerto Rico early Wednesday. It is very likely that Maria will be a five hurricane at that time.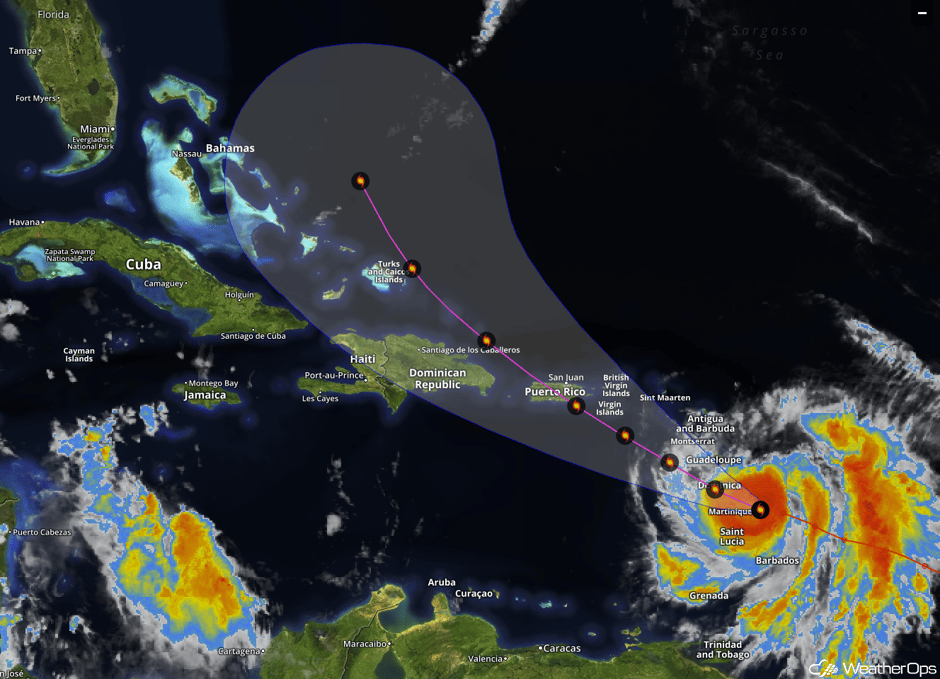 Life-threatening and potentially catastrophic impacts are expected Tuesday night and Wednesday in Puerto Rico and the Virgin Islands. The exact track of Maria will determine where the worst conditions occur but preparations should be made for sustained winds in excess of 150 mph, 6 to 12 feet of storm surge, and 12 to 18 inches of rain with locally higher amounts.
Are you ready? Let WeatherOps marine weather products help you with real-time weather analysis, asset location forecasts, marine weather reports, and much more.