Wildfires Threaten Homes, National Monuments, And National Parks
by Daphne Thompson, on Aug 24, 2016 3:12:20 PM
Wildfires continue to rage across much of the Western United States today. In California, six wild fires are currently burning with five of those located along the populated Southern California Coast. Two of the largest are the Blue Cut fire, located just northeast of the Los Angeles metro and having burned over 35,000 acres, and the Soberanes fire, located near the coastal town of Monterey and having burned nearly 90,000 acres. Fortunately, as of today, the Blue Cut fire has been 100% contained per the California Department Forestry and Fire Protection while the Soberanes Fire is at 60% containment. However, the remaining three southern California fires remain at less than 50% contained.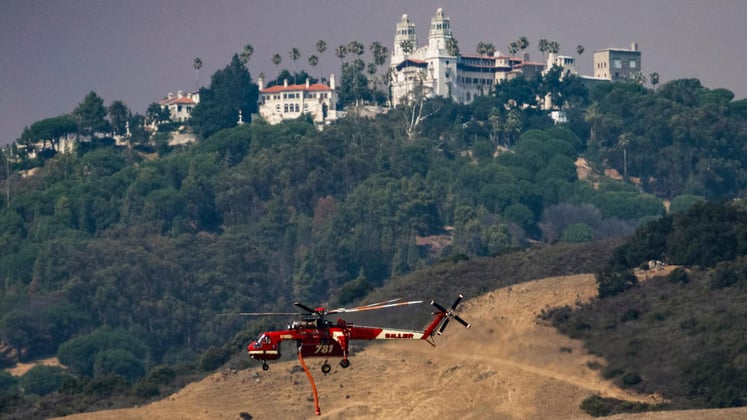 The Rey and Chimney fires have each burned over 30,000 acres and are at 35% and 40% containment. The Rey fire is burning in the Los Padres National Forest just to the north of Santa Barbara. The Chimney fire threatened Hearst Castle and was only a few miles away from the structure at one point. As of now, the fire threat has been abated, though the castle still remains closed to the public. Hearst Castle has played host to several important actors and politicians including Charlie Chaplin, the Marx Brothers, Franklin D. Roosevelt, and Winston Churchill.
Wildfires are controlled by meteorological conditions. Lightning is a possible source for the ignition of wildfires. Additionally, dry and hot conditions are necessary for the start and the sustenance of the fire. Wind plays a key role in managing and fighting fires, as strong wind can hinder the abilities of the firefighters to contain and can cause it to spread outside of its current containment zone. The current wildfires have forced thousands of people to be evacuated and have destroyed over 2000 structures.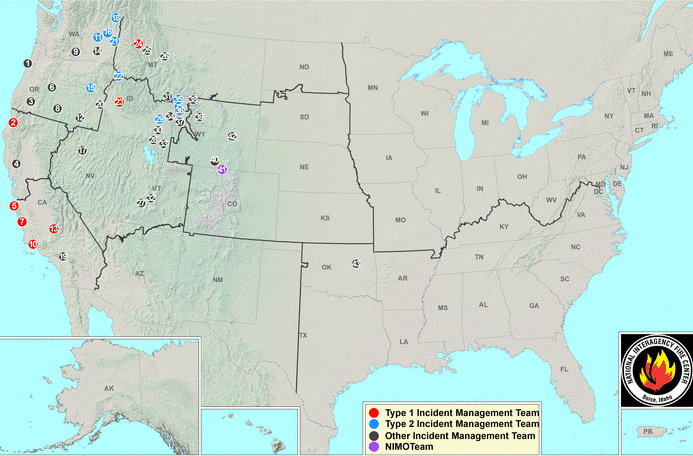 Outside of California there are fires burning in six other states, those being Colorado, Idaho, Oregon, Nevada, Washington and Wyoming. In Washington, several fires are threatening the city of Spokane. One fire to the west jumped the Spokane River and is now burning inside the Spokane Reservation, forcing the community of Wellpinit to evacuate. In Wyoming, there are many fires located in Yellowstone National Park which are believed to have started by lightning. The largest fire has burned over 25,000 acres and is located near the west entrance of the park. Presently all of the parks roads and services are still open, however this fire is starting to get close to the highway that connects the west entrance to the park's interior.