Who Ordered Another Hurricane?
by Daphne Thompson, on Oct 4, 2017 2:30:12 PM
Alright, which one of you ordered another hurricane? It may still be Atlantic Hurricane Season, but most of us are worn out from the seemingly constant barrage of damaging tropical systems. However, the north-central to northeast Gulf Coast may soon be the next recipients.
Tropical Depression 16 (TD 16), soon to be named Nate, is expected to make initial landfall over Honduras and Nicaragua with tropical storm force winds and heavy rainfall. The storm center should move back out over the water in about 36 hours, where it is expected to reintensify.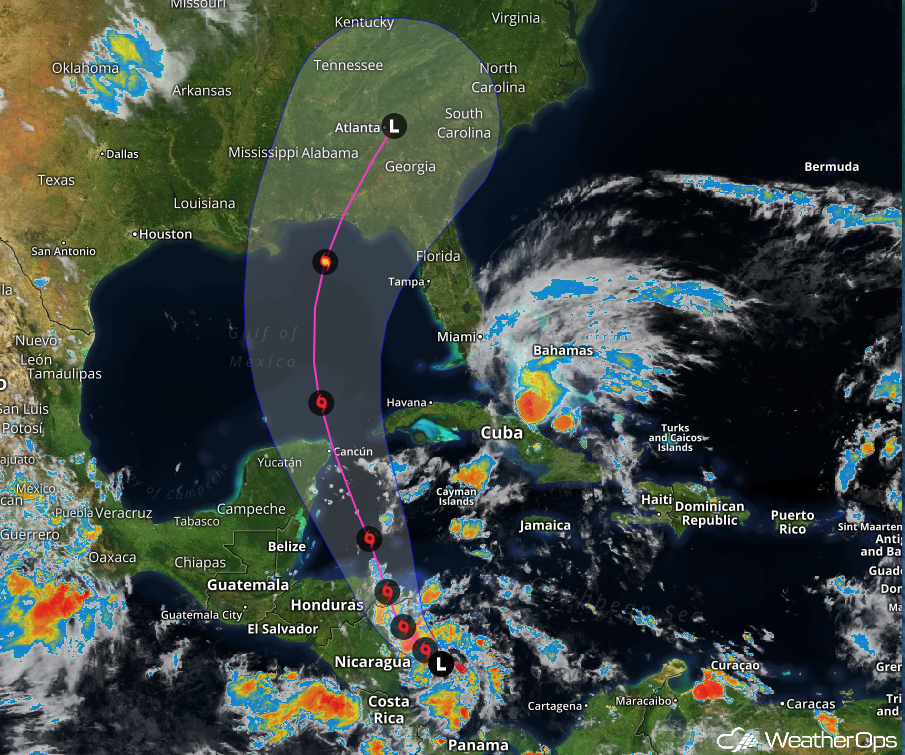 The Cone of Uncertainty shows landfall in the US is currently forecast to be somewhere along the north-central to northeast Gulf Coast late Sunday or Monday. At that time, TD 16 is expected to be a minimal hurricane. Tropical storm force winds could arrive by Saturday. It is important to note that computer models are not entirely in agreement right now and this path may shift over the next few days.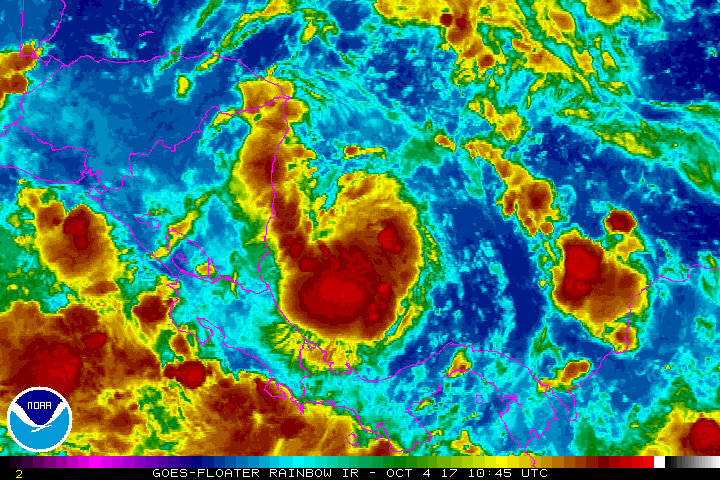 TD 16 is located in an area of low shear as well as some very warm water. This environment is expected to continue to be favorable as it moves further north. It is likely to become at least a Category 1 hurricane as it crosses the Gulf of Mexico this weekend. This would make it the 9th hurricane of the year.

The path of the storm could cause issues for the following college games: Florida State University versus Miami in Tallahassee and Florida versus Louisiana State University in Gainesville. It is important to note that the intensity forecast will likely change in the next few days, and all persons in the Gulf region are urged to monitor this storm's progress.