What's Going on in the Gulf of Mexico? [Updated]
by Daphne Thompson, on Jun 13, 2017 3:51:53 PM
The Atlantic Hurricane Season seems to be starting early this year. On April 20, the National Hurricane Center (NHC) named Arlene as the first tropical storm of the season. She was the sixth known tropical cyclone to form in April. So, what has happened since then?
Well, the Gulf of Mexico has been pretty quiet. Looking at the satellite image below, you can see that there is some could cover developing near the Yucatan Peninsula. So, things may not be so tranquil next week!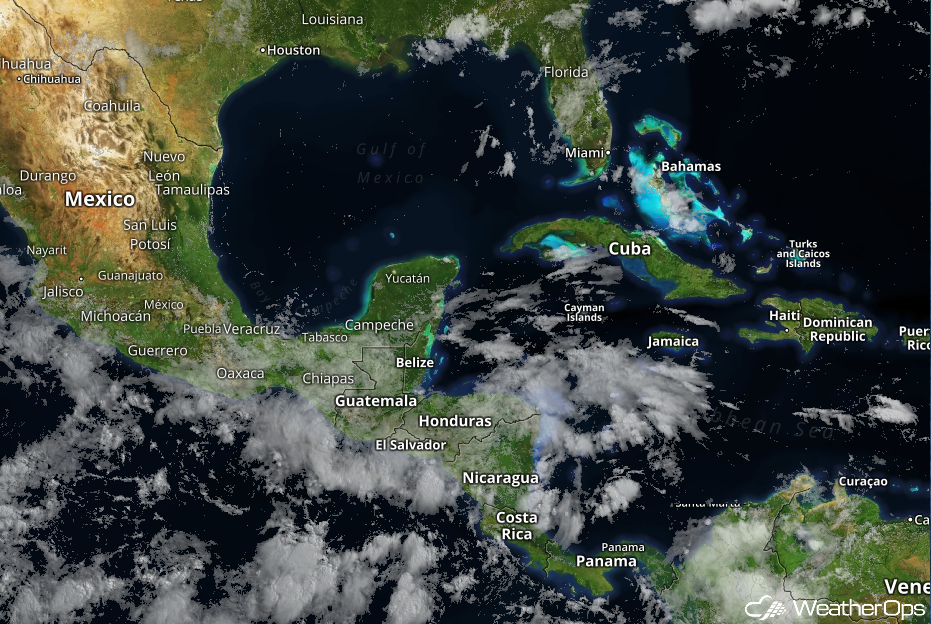 The NOAA NHC is currently expecting an area of low pressure (in orange) to form over the northwestern Caribbean Sea and Yucatan Peninsula this weekend. It is forecast to move northwest towards the Gulf of Mexico early next week. The chance of it becoming an Atlantic tropical disturbance is currently 50% and is an area that needs to be watched.
There is also a tropical wave located several hundred miles from the Cabo Verde Islands (in yellow). It is currently producing thunderstorms and rain showers and is forecast to move westward at 20 mph into warmer water. At this time, it has a 20% chance of becoming a tropical disturbance next week.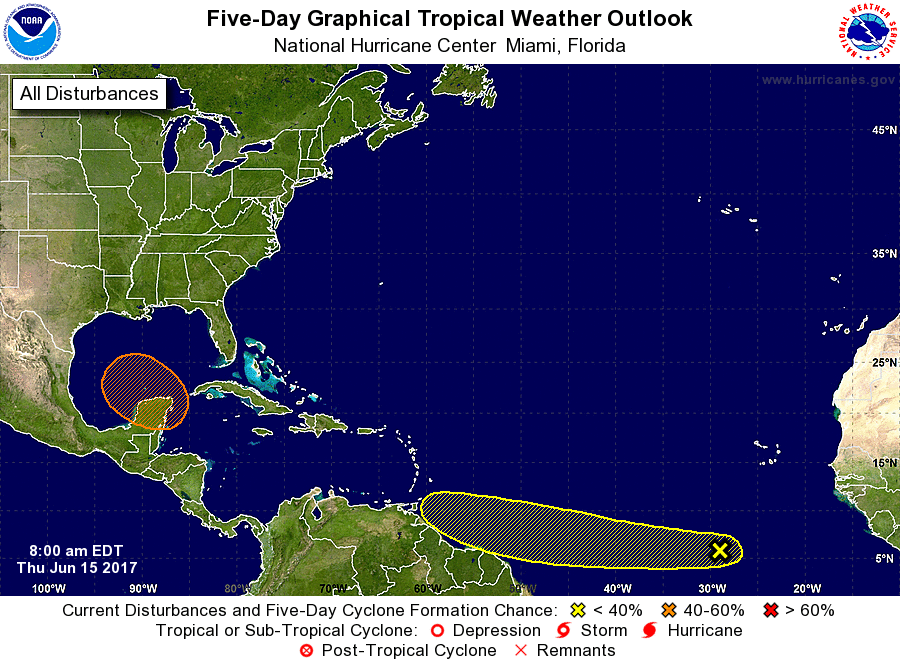 After starting early, we are now behind where we were in 2016 for named tropical storms. Seen in the table below, there had already been three named storms by now. While none became hurricanes, it was more active than what we are seeing this year.

The single largest environmental threat to offshore and coastal assets is tropical weather. We've developed a series of tools to aid in the decision making process. Are you prepared for this hurricane season? WeatherOps can help. Find out more about the 2017 Tropical Season Outlook by watching our webinar today.
**This article has been updated to show the latest tropical threat as of June 15, 2017.