Weather Industry Leader Releases Latest Version of Popular Radar App
by Steve Miller, on Aug 25, 2015 12:14:00 PM
---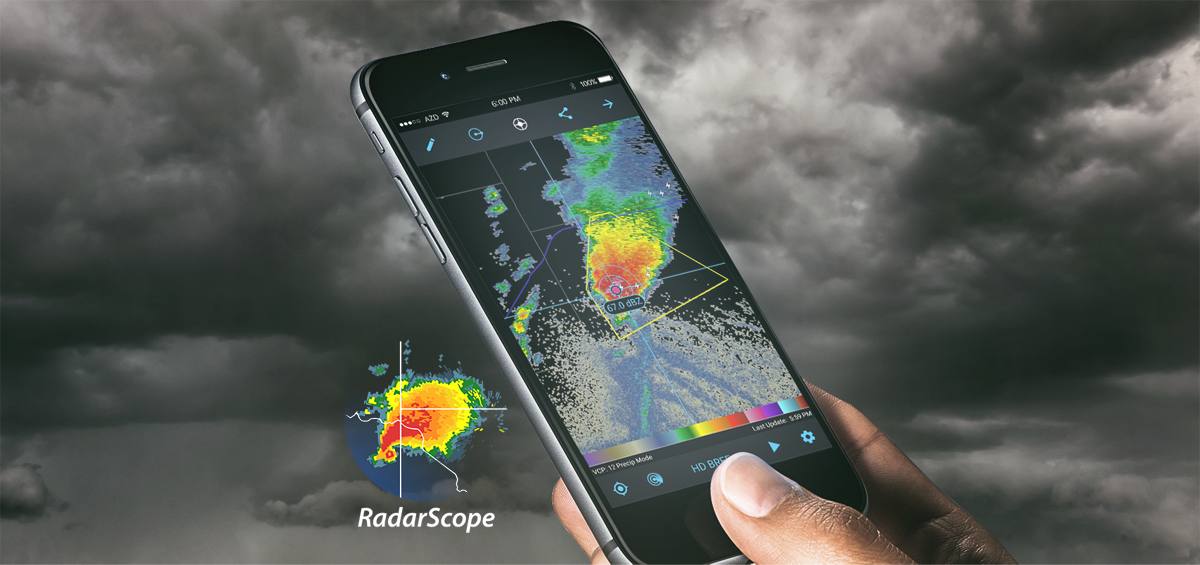 RadarScope 2.4 arrives on the App Store and Google Play with powerful new upgrades
Weather industry leader, Weather Decision Technologies (WDT), has released the latest version of RadarScope for iOS and Android platforms, as well as the Apple Watch.
---
Updates in RadarScope 2.4 Product
Tilt Scrubber (touch and hold Product button to invoke)
New Canadian Long Range Reflectivity Product
Improvements to radar status feeds
New Radar Data Inspector tool (RadarScope Pro required)
Performance improvements and bug fixes
New Features for Apple Watch (RadarScope Pro required)
Display radar for saved locations + favorite radars
Set zoom level with force touch for saved locations
Handoff capability between Apple Watch and iOS devices
Performance improvements and bug fixes
---
About RadarScope
RadarScope is a specialized display utility for weather enthusiasts and meteorologists that allows mobile, Mac, and tablet users to view NEXRAD radar data and severe weather warnings. This premium application can display the latest reflectivity, velocity, and other radar products from any NEXRAD radar site in the United States, Canada, Guam and Puerto Rico. RadarScope is available on the App Store, Mac App Store and Google Play. Follow on Twitter @RadarScope.
---