WDT Provides Continuous Weather Support for the Winter Olympics
by Daphne Thompson, on Feb 13, 2018 2:29:37 PM
Since November 27, 2017, WeatherOps has been providing continuous weather monitoring and support to NBC Sports for the 2018 Winter Olympics in South Korea.
Our Daily Planners deliver a seven-day forecast of several essential weather elements that impact NBC crews, spectators, and athletes during these winter events. Some of the most critical weather elements include:
● Winds/Gusts
● Temperature
● Wind Chill
● Precipitation Chances and Amounts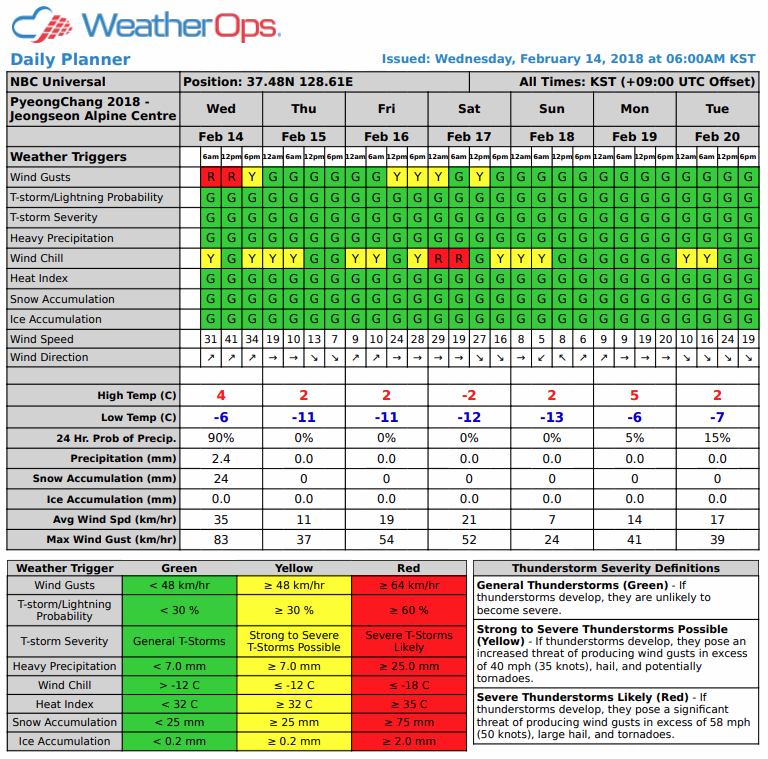 Weather Checks assess weather conditions in two-hour increments, allowing NBC's crews to plan around impending short-term threats. Custom thresholds for both products are set in WeatherOps Commander, and a suite of proprietary alerts are deployed as needed to forewarn NBC of hazardous conditions that could interrupt their daily broadcasts. WeatherOps Commander also allows access to high-resolution RadarScope data from two sites in South Korea.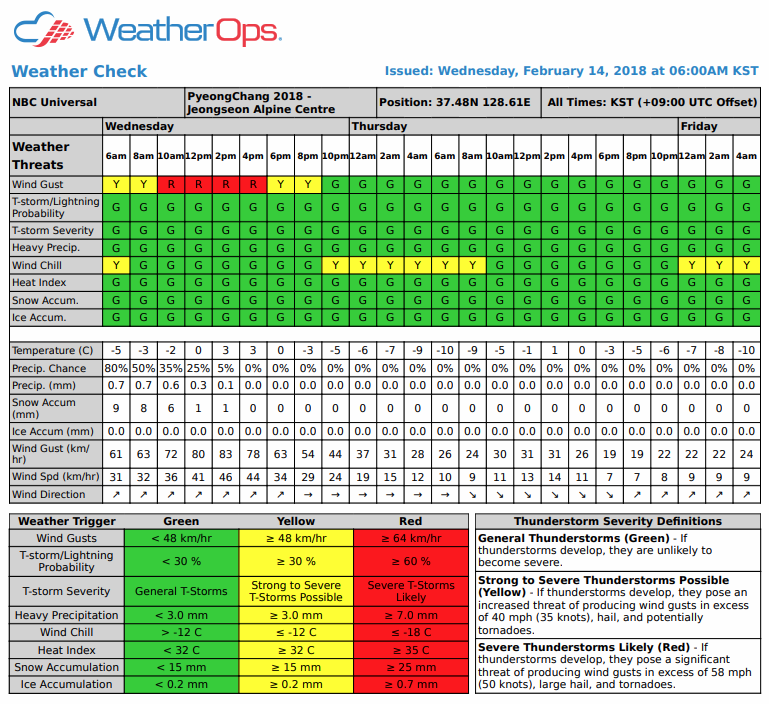 WeatherOps meteorologists have frequently consulted with NBC Sports directly about their concerns regarding strong winds in the region. Jeongseon Alpine Centre, the site for skiing competitions such as Downhill, Super-G, and Combined, has a peak elevation of 1,370m (4,495 ft) and is subject to strong winds and sudden gusts that surge around mountainous terrain and across narrow valleys of this region during winter. These winds have the potential to be forecast incorrectly by computer models, so our forecasters apply their expertise to project wind threats during the coming week.

Aside from the sometimes hazardous winds, temperatures can be quite chilly in PyeongChang this time of year, with afternoon highs of 0-4°C (~30°F) and overnight lows near -10.5°C (13.1°F). Colder than average conditions have been noted on occasion during recent weeks which is causing some equipment issues for athletes and at times uncomfortable situations for spectators. The weather pattern this February has been typical for South Korea with a strong Siberian high pressure driving cold, west to northwesterly winds across the area. Some snow showers occur with passing cold fronts, but accumulations are usually light.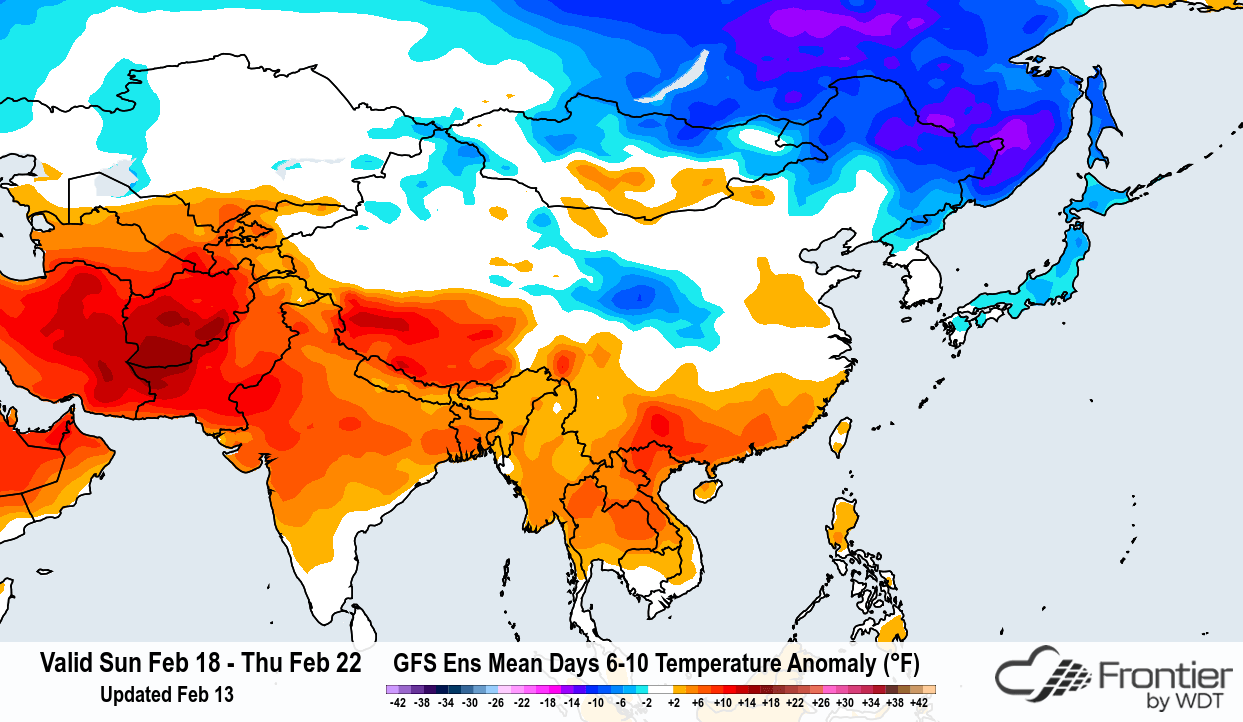 Minimizing delays and safety risks while coordinating an event or managing day-to-day operations is easier with a meteorologist by your side. WeatherOps monitors your weather-sensitive assets 24/7 and alerts you of potential threats. Try WeatherOps for seven days on us!