Harvey Becomes Hurricane | Texas & Louisiana Gulf Coasts On High Alert
by David Moran, on Aug 24, 2017 12:19:03 PM
Harvey has rapidly intensified into a hurricane with sustained winds of 85 mph and is expected to impact the Texas coast at a Category 3 or higher. Tropical Storm Watches are currently in effect from Boca de Catan to Port Mansfield, Texas. A Hurricane Watch is in effect from north of Port Mansfield, Texas to San Luis Pass, Texas and a Hurricane Warning is in effect for the Texas coast from Port Mansfield, Texas to Matagorda, Texas. Significant intensification will continue over the next 36 hours and Harvey may make landfall as a Category 3 (possibly a category 4) hurricane late Friday evening. Below is a satellite view of Harvey and the forecast track.
Harvey Satellite and Forecast Track
Harvey is expected to make landfall near Corpus Christi, Texas on Friday. The system will meander along the Texas and Louisiana coasts through the weekend, bringing heavy rainfall and flooding to the Texas and Louisiana coasts. Widespread rainfall totals of 10-15 inches are currently forecast, however totals near the coast could range 12-20 inches with locally higher amounts by Tuesday. These rainfall totals could lead to widespread flooding, especially along the coast. The below image is the forecast rainfall amounts for the next 7 days. Purple colors indicate rainfall amounts in excess of 30 inches.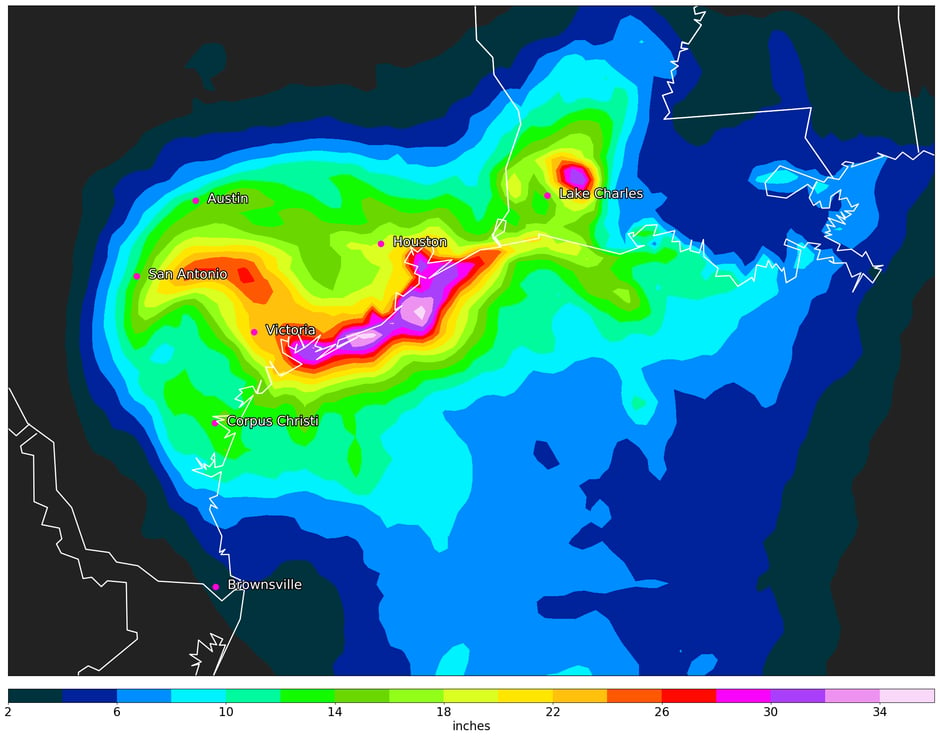 Harvey 7 Day Precipitation Forecast Amounts
In addition to the heavy rain and flooding potential, tropical storm to hurricane force winds and a few tornadoes are also possible inland. Harvey is expected to make landfall along the Texas coast Friday evening. Models are indicating the potential for winds in excess of 50 mph early Saturday morning. This is just one depiction from the European model.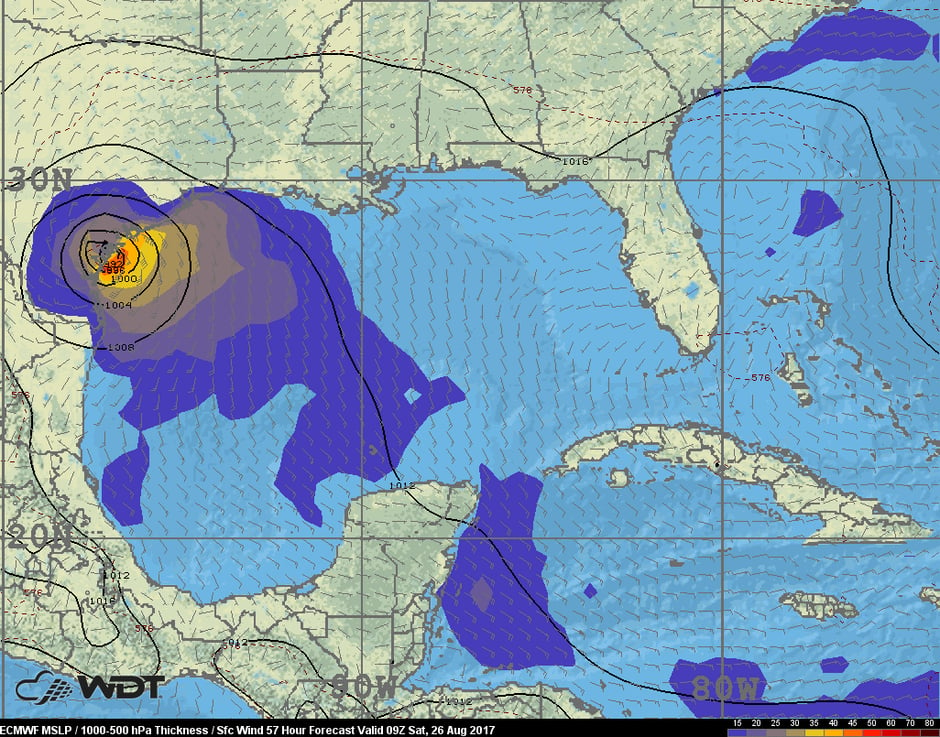 ECMWF winds 4am CDT Saturday
Below is a look at hurricane Harvey from the GOES-16 satellite.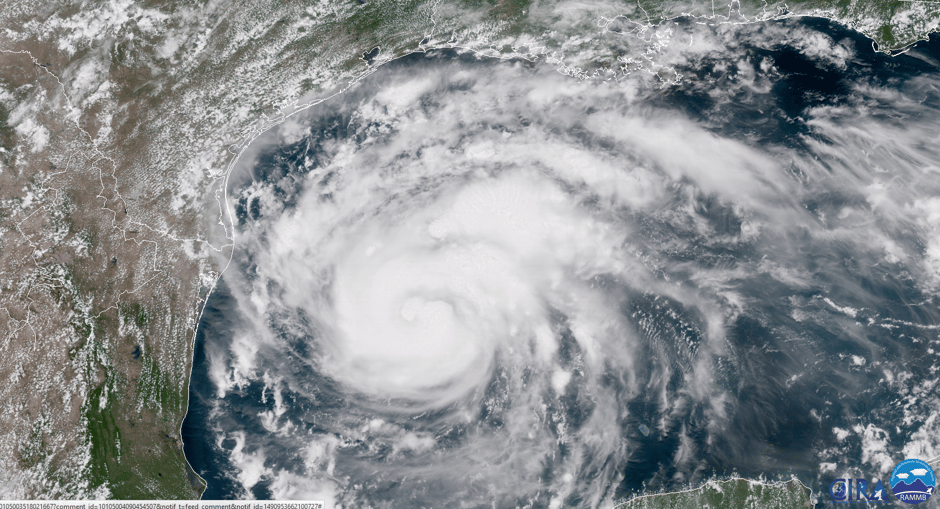 GOES 16 Visible Satellite 1:12pm CDT
As Harvey comes ashore, there will be a wide variety of impacts. Some of these, other than the ones mentioned above, include damage to structures, power outages, and heavy surf. Storm surge could be as high as 6-12 feet and potentially higher depending on the strength of Harvey at or near landfall. The forecast details are likely to change before Harvey makes landfall therefore those in these affected areas should pay attention to the latest forecast.