Tropical Storm Cindy Approaching Louisiana/Texas
by Daphne Thompson, on Jun 21, 2017 1:18:47 PM
The end of Tropical Storm Cindy is drawing near. She is currently causing heavy rain and flooding in the Gulf states. This rain will continue even after landfall, which expected overnight or in the early morning hours on Thursday.
Cindy will continue moving off to the north-northwest for the next 12-18 hours, with expected landfall near the Louisiana/Texas border by or before sun-up on Thursday. Tropical storm force winds/gusts and coastal flooding may occur from Galveston Bay eastward to Mobile Bay. Storm surge flooding of 1 to 3 feet will be possible in these region, with isolated areas of 3-5 feet. Excessive rainfall will be a major concern across the region, with amounts of 6-9 inches, locally 12+, possible from south- central Louisiana eastward to the Florida Panhandle. For southeast Texas, and southwest Louisiana, rainfall amounts of 3-5 inches, locally 6+, are expected. Thunderstorm squalls containing isolated tornadoes will also be possible from south- central Louisiana to the Florida Panhandle.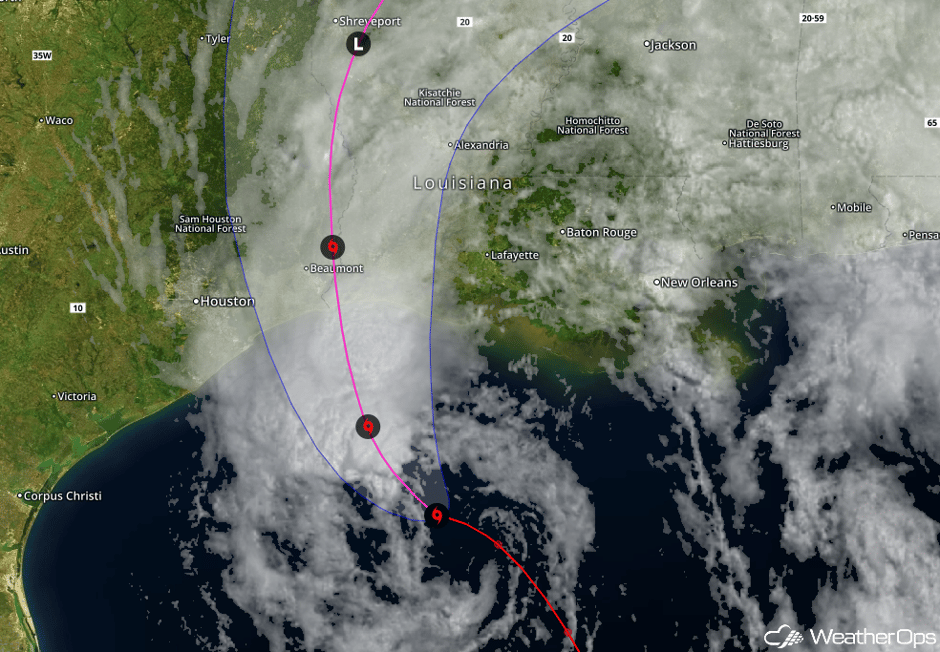 Visible satellite shows Cindy approaching the coast. Heavy thunderstorms can be seen forming on the north side of the low. Additional storms spread to from Texas to Florida. Widespread near gale to storm force winds and very rough to high seas will continue to impact the majority of the northern Gulf of Mexico through tonight.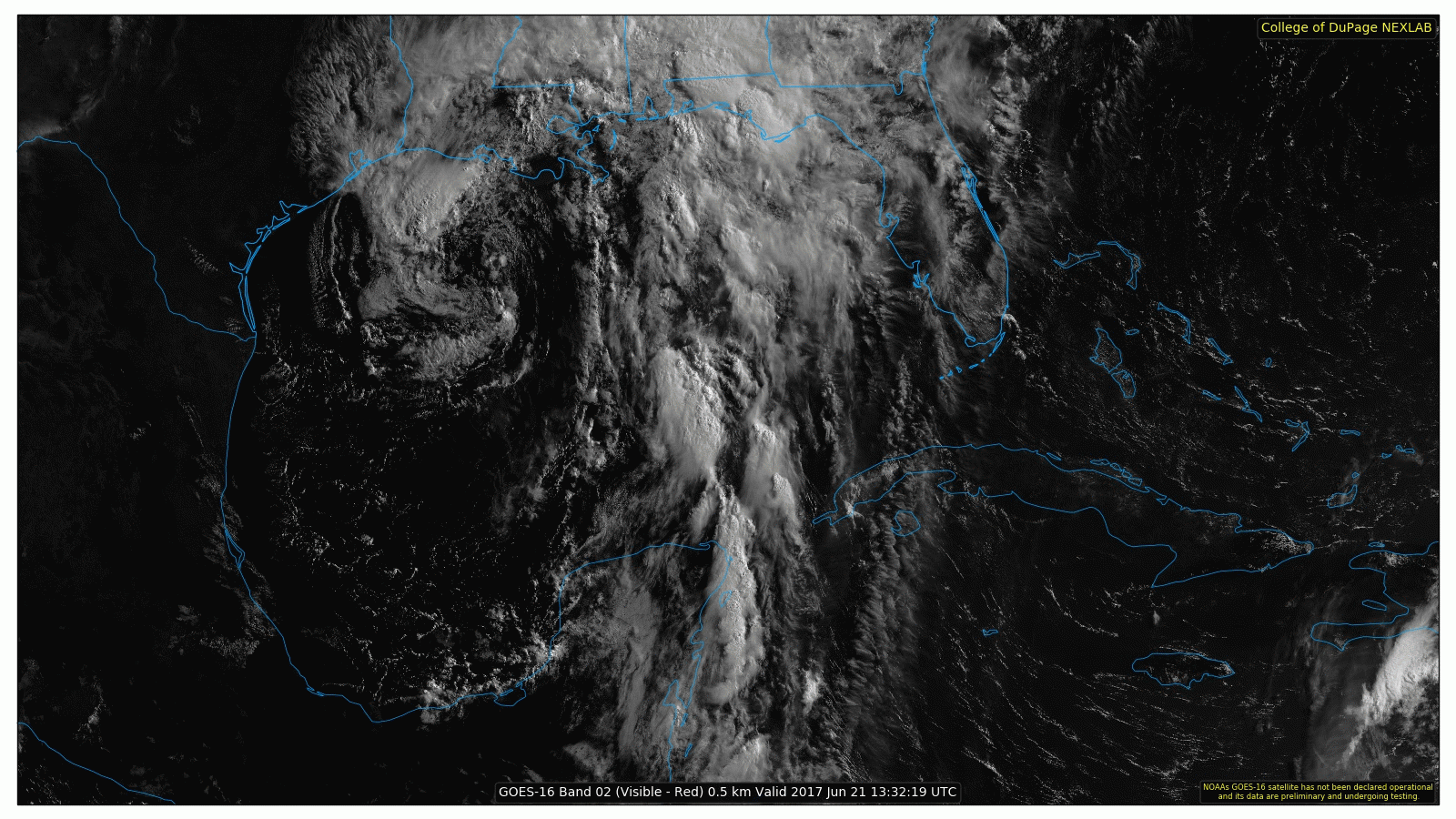 Are you prepared for a tropical storm or hurricane? Check out our Tropical Season Outlook Webinar for more information on what is expected and how we can help you assess your weather risk and monitor your assets.