Tornadoes and Mobile Homes
by Daphne Thompson, on Feb 26, 2016 9:46:59 AM
Early this week, severe weather affected the southern states extending up the East Coast. Tornadoes, hail, heavy rain and damaging winds lashed the land. Along with that were seven fatalities, the majority of which were killed in mobile homes.
Dozens of tornadoes occured on Feb 23 and 24 from Louisiana to Virginia. The exact number will take some time to come to as damage surveys must first take place. Trained meteorologists are sent to areas that have been hit and decide, look at the damage, how strong the tornadoes were. A weak EF-1 tornado can produce wind speeds of 86-110 mph. Unfortunately, these wind speeds are beyond what mobile home can withstand. Many times, they are tossed and rolled while their occupants are ejected.
In Convent, Louisiana, the Sugar Hill Recreational Park was hit on Wednesday. As you can see below, the mobile homes and RVs did not fair well. Two fatalities and numerous injuries were reported here. In Waverly, Virginia, there were three fatalities after a mobile home was destroyed.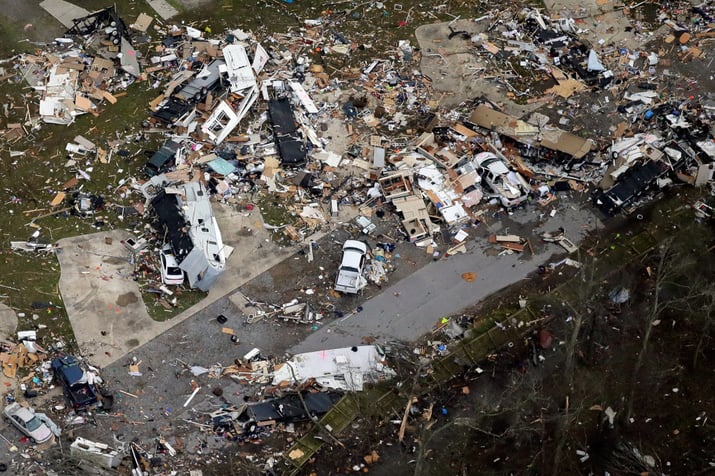 Sugar Hill Recreational Park in Convent, Louisiana (Credit: AP)
Vehicles and mobile homes are some of the worst places to take shelter when tornadoes and damaging winds are near. Basements and storm shelters are the safest places to hide. If you don't have one of those, the next best place is on the lowest floor of your home in an interior room with no windows.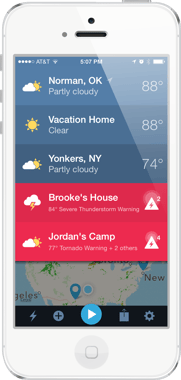 February tornados are not unusual in the South and with Spring around the corner, it's time to make sure you are prepared. Pay attention to the weather and make a plan on where you will hide ahead of time. Pack an emergency kit to take with you that includes a flashlight, radio and first aid kit. Keep your cell phone charged. Let someone know where you will be hiding. If you have to take shelter, put your shoes on to protect your feet should you have to walk across debris. Put a bike helmet on to protect your head.
You should also always have at least three sources to get your weather. It's not good to depend on just your tv or just your radio. If the power fails, these won't work. WDT Weather Radio, which delivers the same information as a battery operated weather radio, is something everyone should have on their smart phone. It will alert you should a watch or warning be issued for your location. With this information in your hand, you can make more informed decisions to keep you and your family safe.