The Heat is On: Heat Advisories in Effect
by Daphne Thompson, on Jul 5, 2016 3:23:27 PM
July and August are well known for extreme temperatures in many parts of the U.S. The central part of the country is currently experiencing the summer heat full on right now. The temperatures may not seem high, but as the saying goes, "it's not the heat, it's the humidity."
Heat Advisories (shown in orange) and Excessive Heat Warnings (shown in purple) are currently in effect for most of the central U.S. and coastal regions in the East. A Heat Advisory is issued when the heat index is expected to be between 104°F -109°F, while an Excessive Heat Warning is for a heat index reaching or exceeding 110°F.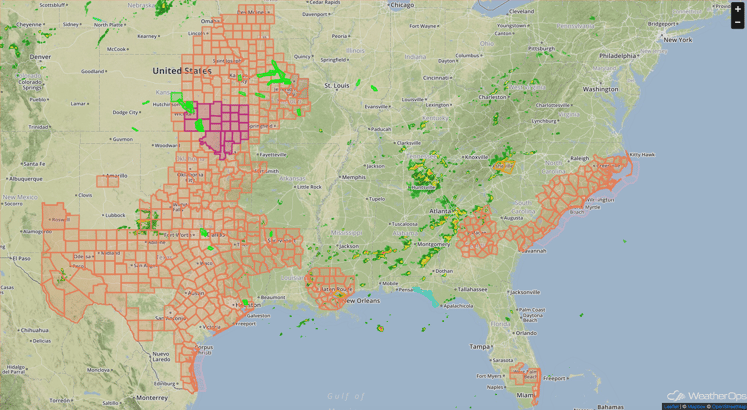 Let's take a look at the afternoon weather observation from Parsons, Kansas, located in the Excessive Heat Warning. You can see the temperature is 92°F. That doesn't sound too bad for July. However, take a look at the dewpoint and you'll see it is 80°F. Talk about muggy!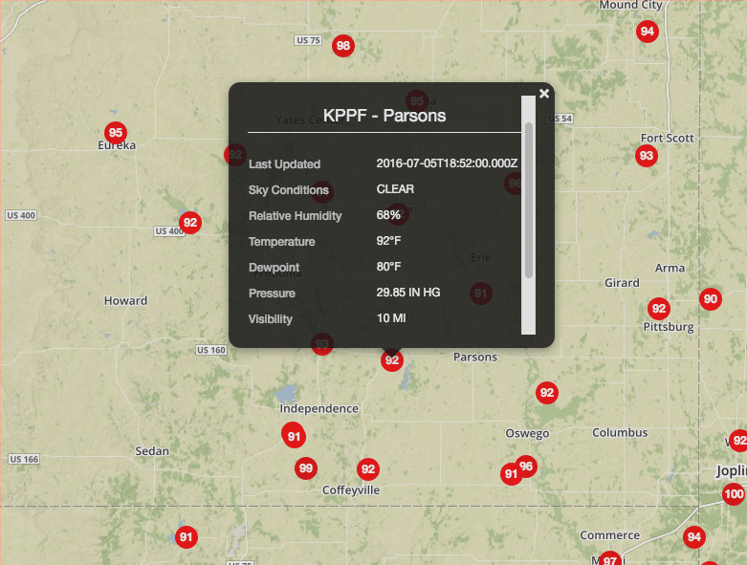 However, in order to use the Heat Index Chart we need to also know the relative humidity. In this case, it is 68%. Using the chart below, we can find the current apparent temperature to be about 111°F. For those working outside, they are in the Danger zone and at risk for sunstroke and heat exhaustion.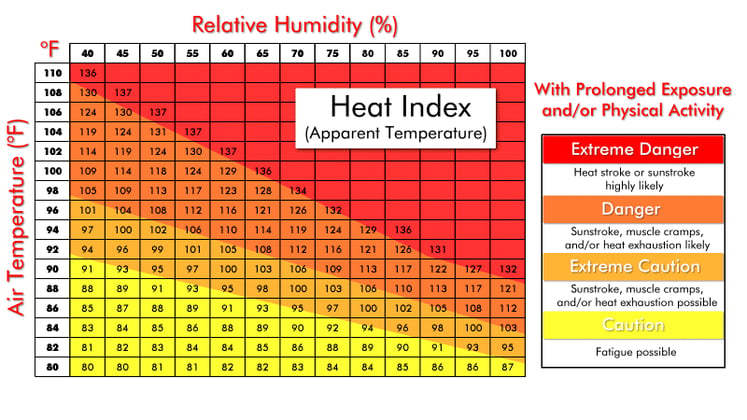 Heat can be dangerous for not only those working outside, but also for the young and elderly. It is important to stay hydrated and in an air conditioned building. If you must be outside, wear light clothing, stay in the shade, and take frequent breaks. If you have elderly relatives, now is the time to make sure they are staying cool.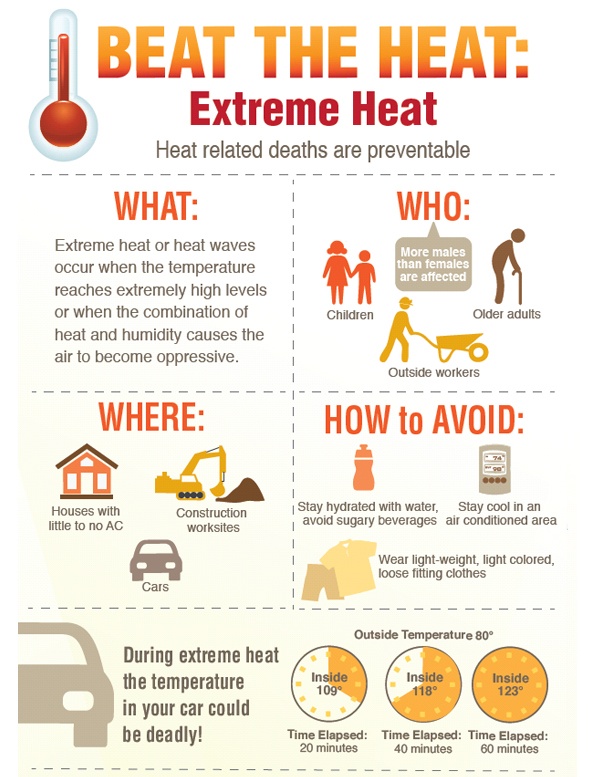 Remember to "look before you lock". Cars can quickly heat up to deadly temperatures. Make sure you lock you car at home, so that a child does not climb in to play in it. And never leave a child or animal in a vehicle.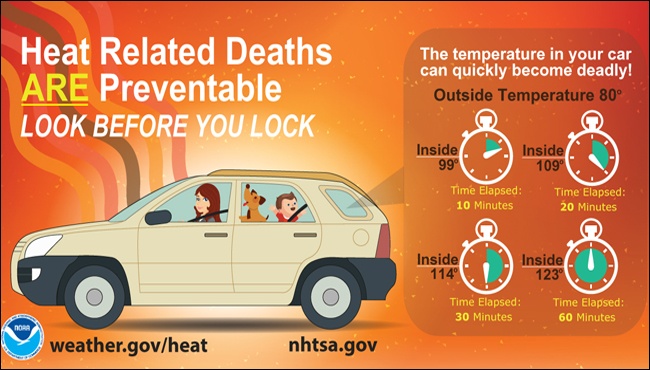 Heat related illnesses and deaths happen every summer. Keep yourself and employees safe. If you need site-specific weather info, we can create a 7-day Planner to keep you advised of the Heat Index in your area. Conact us for more information.