The Future of Television Radar
by Steve Miller, on Jun 16, 2016 9:36:03 AM
Many broadcast meteorologists depend on the familiar functionality and reliability RadarScope offers during live broadcasts.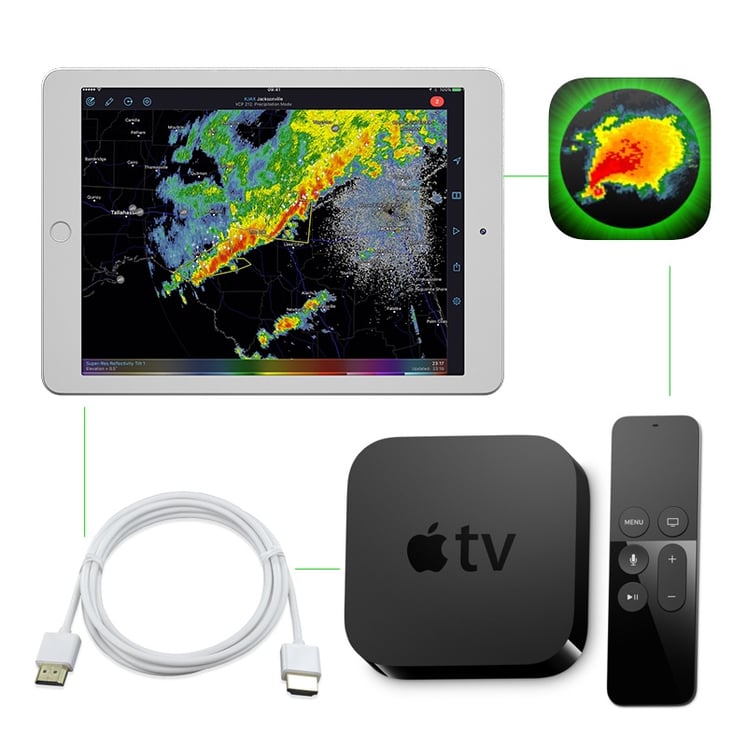 You're already a RadarScope Pro so there's no learning curve. Just connect to your scan converter or switcher and get to work! Take advantage of behind-the-scenes product selection, larger base map text, and other television-friendly features.
Second screen technology is no doubt where the industry is headed and you, with that little app in your hand, can be on the leading edge! Utilizing RadarScope on-air as your viewers follow along at home will garner you the share you desire in your market for weather coverage.
Take RadarScope to air for the cost of the app, an Apple TV and an iPad. No contracts, no lengthy install times. You won't find a better deal to present to station management!
Integrating RadarScope TV into your weather coverage is a no brainer. It's the most cost effective solution on the market today and the only solution with proven exponential viewer retention. The power of second screen is clear. Viewers want to feel like they are in the driver's seat. They want to feel empowered and knowledgeable. You're in a position to deliver on these needs and ensure your source is the one they turn to for weather information.
For more information regarding RadarScope TV: www.radarscope.tv