The Aftermath of Hurricane Matthew in Haiti
by Daphne Thompson, on Oct 12, 2016 1:24:01 PM
The aftermath of Hurricane Matthew in Haiti is still being established, with new deaths and injuries across eastern North America hot off the wires daily. Also greatly affected have been the Caribbean, eastern Cuba, the Bahamas and the East Coast.
The American death toll has risen to 27. The Carolinas received the bulk of the rain, which jeopardized dams and led to some record river heights. Fifteen of the deaths have been from North Carolina. Five were in Florida, which endured the system longest.
The Aftermath of Hurricane Matthew in Haiti
Hardest hit were the Haitians, with some sources reporting 336 dead and some over 900. Add to that list over 2,200 storm-related injuries. 43 cases of cholera have emerged among the pestilence that predictably flourished from the flooding. Higher injury and death counts are expected as utilities and communications are reestablished by authorities and public efforts.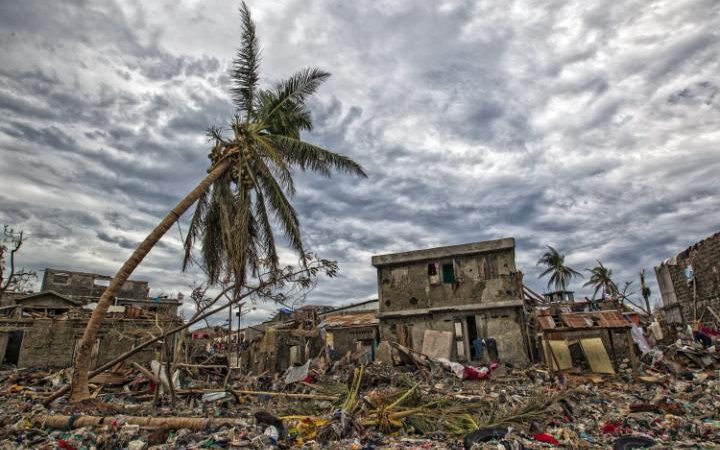 Winds of 125 mph destroyed some of the few remaining areas that still boast lush forests. One of the especially leveled locales was compared to "a sea of toothpicks." The devastating winds were particularly bad news to many still displaced by the seismic activity of 2010.
Widespread hunger is creating social unrest and several functions globally are trying to help restore safety. US Army convoys are dropping off food. The US Agency for International Development helped with $1 million in aid. The Red Cross has called for $6.9 million in health care funding, especially for hardest hit southwestern Haiti. UN Secretary General Ban Ki-moon has appealed for $120 million from countries' taxes to help the estimated 1.4 million residents requiring assistance. The UN's Central Emergency Response Fund has already allocated $5 million for the embattled nation. Hurricane Matthew is now known to have delivered to Haiti an estimated $1 billion worth of damages - 11.4% of the country's Gross Domestic Product.