Strong Winds, 20ft Waves Batter the Northeast
by Daphne Thompson, on Oct 30, 2017 3:23:18 PM
The Northeast has been battling with a strong coastal storm since Sunday. The area of low pressure is moving northward, out of upstate New York and through southern Quebec causing powerful winds and high waves not only across the Atlantic but also over some of the Great Lakes.
Downpours from this system affected the New York Jets, Buffalo Bills and Washington Redskins NFL games and their opponents. While the rain has died off, the wind continues to blow. High waves have been reported over a portion of the Great Lakes, as seen below.
Wind whipped Lake Ontario this morning at Sodus Point, NY — John Kucko (@john_kucko) October 30, 2017
The weather system over the Atlantic has strong winds associated with it. Looking at SkyWise data, we can find pockets of wind near or above hurricane strength in Maine and over Lake Ontario.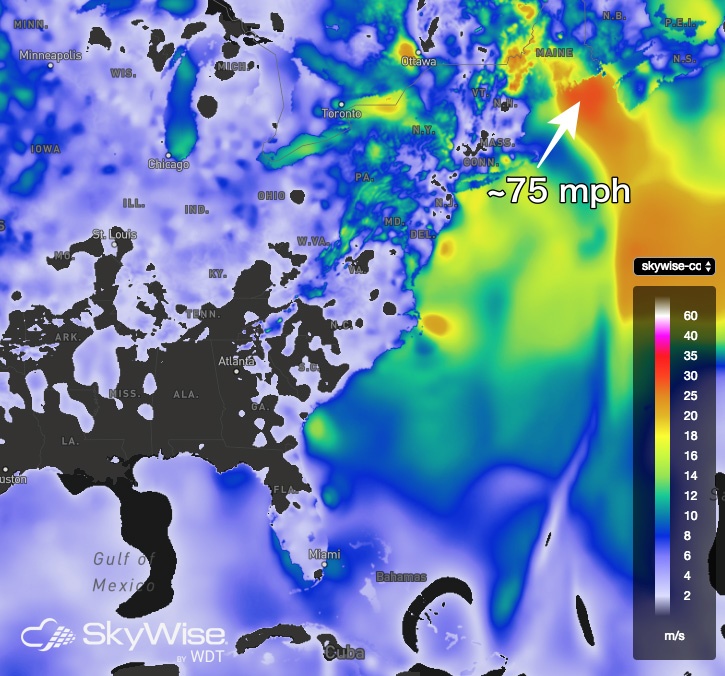 The winds are not only causing high waves over Lake Ontario, but also over the ocean. Any ships in this area will experience waves of 20 feet or more, as shown in WeatherOps Commander.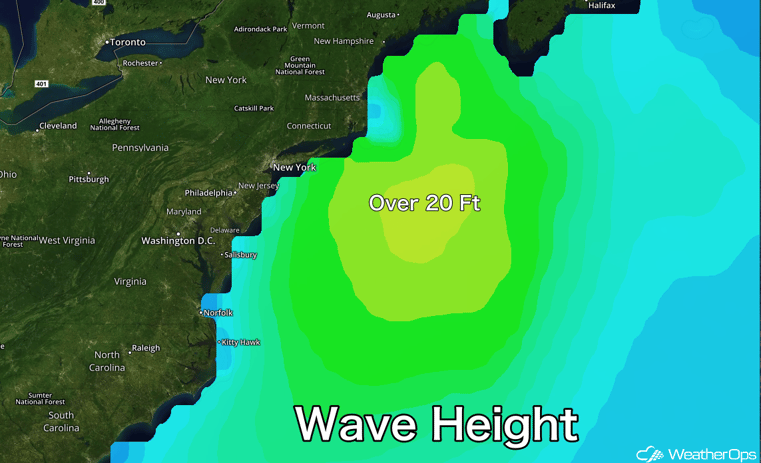 As of Monday afternoon, the governor of Maine has issued a state of emergency due to power outages because of the wind. Power outages across the Northeast currently exceed a million customers as utility companies deal with fallen trees and snapped power lines. If temperatures were colder, these areas would also be dealing with snow and ice.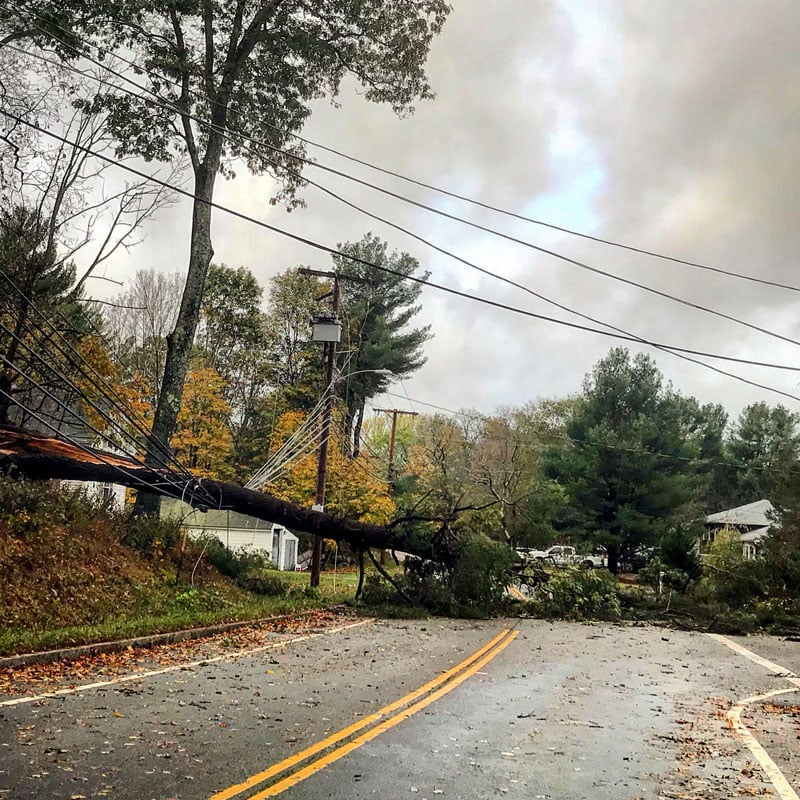 Were you prepared? We save companies millions of dollars in lost revenue due to weather disruption and can provide you site-specific weather forecast information to protect your personnel and assets. Sign up today for our Winter Weather Outlook webinar and find out how disruptive the coming season is expected to be.