Space Heater Use During Cold Weather Results in More Deaths Than Tornados, Floods and Lightning Combined
by Dr. Kevin Kloesel, on Dec 7, 2016 1:35:53 PM
A blast of arctic air is on the way. By this upcoming Friday morning (December 9, 2016), it is expected that some portion of each of the contiguous 48 states will experience simultaneous temperatures below freezing for the first time this fall (Remember, winter does not officially start for two more weeks.). While most of the nation will shiver under the first sign that winter is finally on the way, many of you will be prompted to undertake the most dangerous activity of the season: turning on your space heater.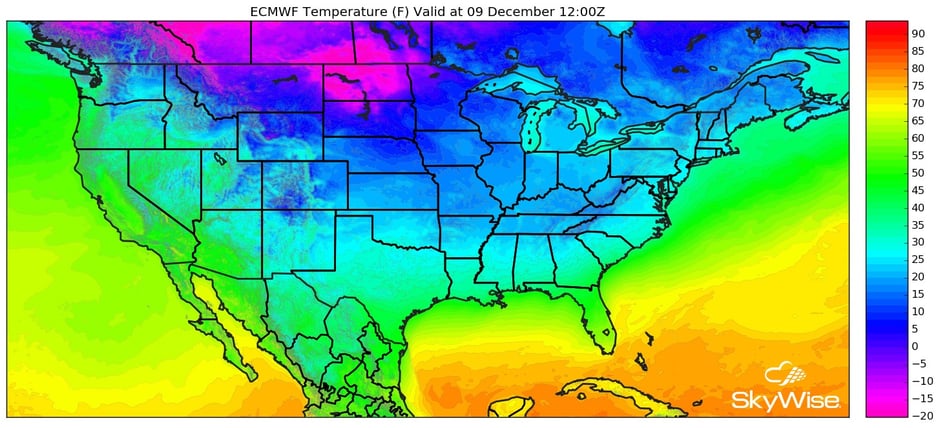 According to the National Fire Protection Association, nearly one third of winter house fires, and an estimated 360 deaths each winter are attributed to improper use of space heaters. In more than one-half of the fatalities, the space heater was placed too close to a combustible or flammable material. Space heaters are also responsible for more than 1000 winter-season fire injuries, and cause almost $560 million in property damage each year. As shown in the graph below, improper space heater use during cold weather results in more deaths than tornados, floods and lightning combined.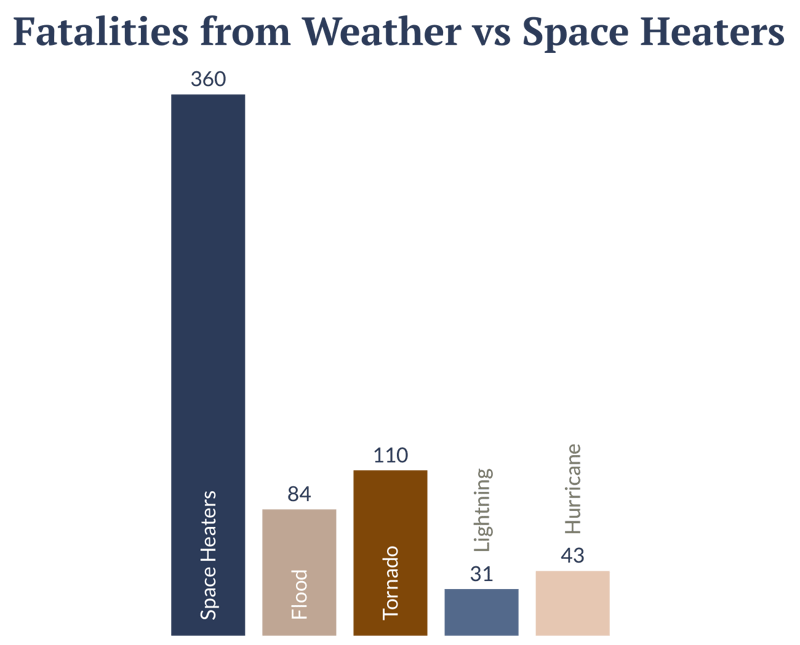 Remember these simple life saving tips when using your space heater this week:
Make sure your smoke alarms are functioning properly before turning on your space heater.
Keep your space heater on a hard, level, and nonflammable surface.
Use the 3-foot rule! Keep every item in your home or office at least three feet away (in all directions, including the top!) from your space heater.
Keep all children and pets away from space heaters.
Always turn off your space heater when you leave the room, regardless of how long you are planning to be gone.
Do NOT use extension cords with space heaters. Plug them directly into the wall.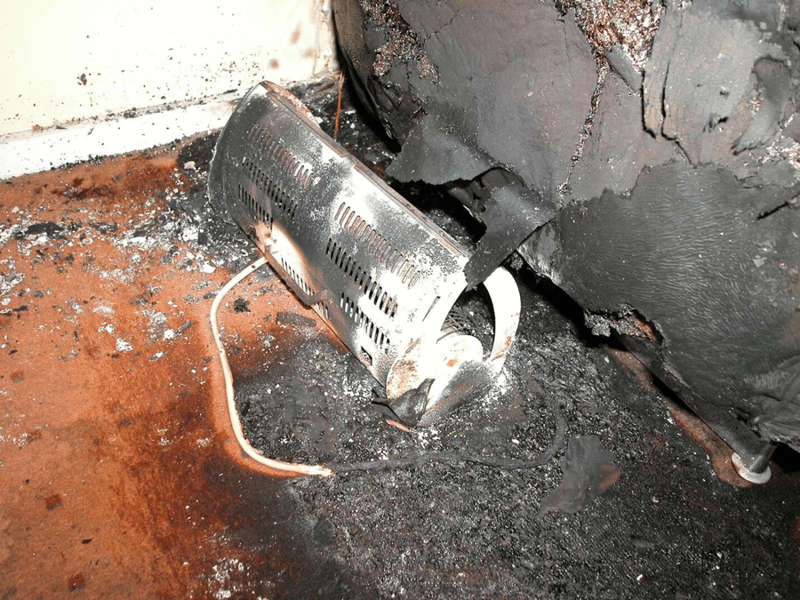 After a record warm November, this arctic air mass will be a shock to many. So, dress in layers, get the blankets out and check that space heater. There are plenty more cold days to come, as winter approaches.