Roaring and Rolling: Tampa's History with Lightning and Football
by Dr. Kevin Kloesel, on Jan 9, 2017 2:40:35 PM
Tampa has a long history with lightning and football. When Raymond James Stadium in Tampa, FL was selected to host this year's College Football Playoff Championship Game, the collective "cringe" was not from folks representing the venues that were not selected. It was from the meteorologists responsible for forecasting weather for the event safety community.
Raymond James Stadium in Tampa is no stranger to hazardous weather impacts at football games. Lightning struck seven people in the stadium's parking lot after a Buccaneers-Packers NFL game in December of 2014, and two Buccaneers NFL home games were delayed by lightning during the fall of 2016. College games have also been threatened, with storms occurring during the 2014 Outback Bowl. As for Tampa's propensity for lightning storms, even the local NHL team is named the Lightning!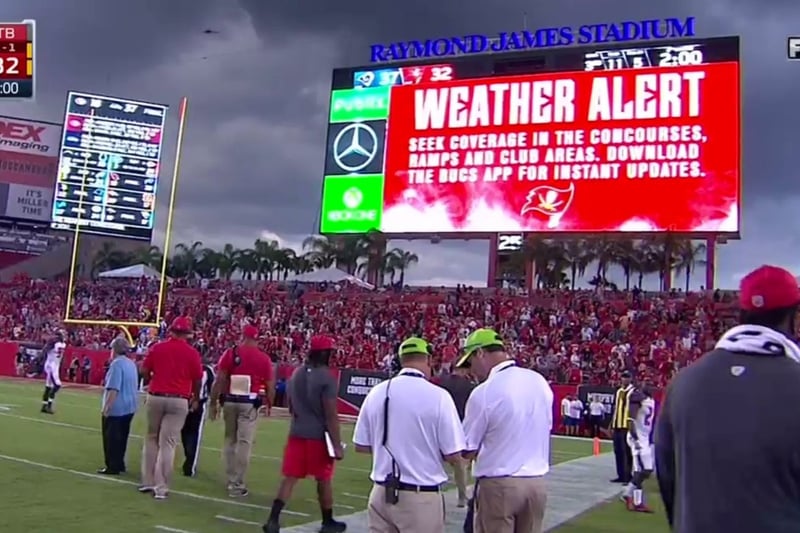 With winter storms rolling across the U.S., lightning may not be the weather risk that tops the search engines these days. However, Florida is no stranger to lightning in January. The Tampa area has already experienced lightning storms as recently as January 6th and 7th of this year. The map below shows the average January lightning flash density in Florida (provided by the National Weather Service office in Melbourne, FL).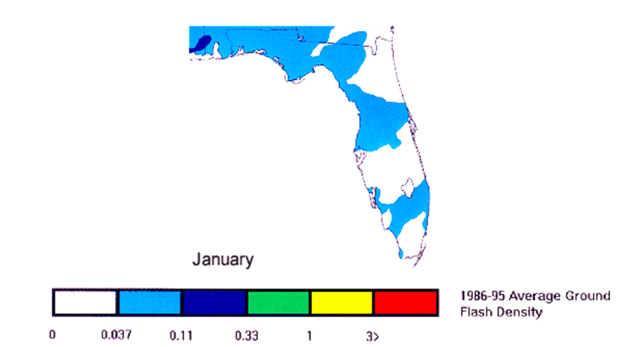 Although the January number of flashes per square kilometer is incredibly small in comparison to the frequency of lightning strikes coming in the spring and summer months, they are not zero. In fact, game organizers and safety personnel were given an atmospheric wake-up call exactly one year ago. During a two-hour period on January 9th 2016, 56 cloud-to-ground lightning strokes occurred in the vicinity of the City of Tampa. As can be seen in the map below, several of these deadly bolts occurred within 5 miles of Raymond James Stadium.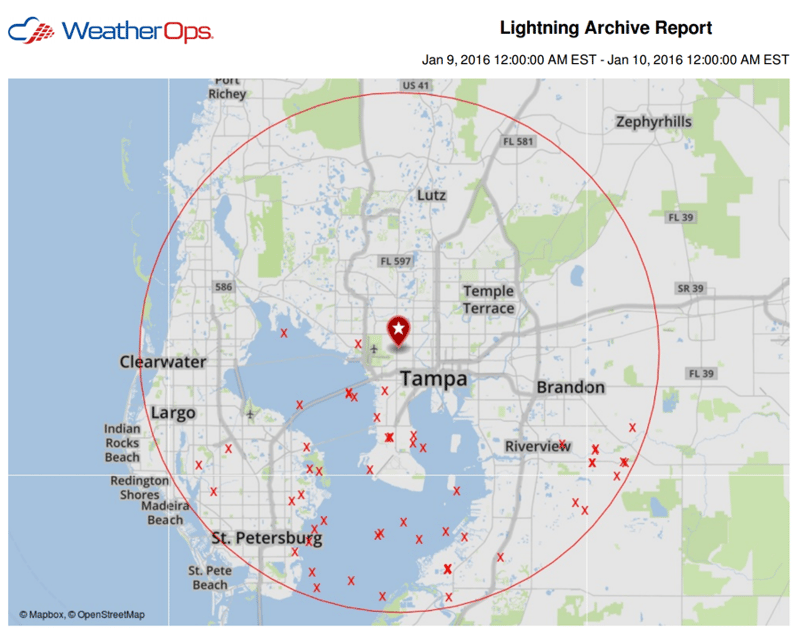 When events such as the College Football Playoff Championship Game are held outdoors, comprehensive safety planning should always include an assessment of weather risks, and the development of actionable plans to mitigate the risk. WDT WeatherOps will provide this service for some of the game's festivities, including pre-game concerts and the ESPN camera crews bringing the game to your living room.
Successful coaches will tell you that factors beyond your control must also go your way to have a championship season. For this year's College Football Playoff Championship Game, the uncontrollable atmosphere will be in championship form. There will be no lightning risk this year on January 9th in Tampa. Rather, clear skies, and perfect football weather will greet fans from Clemson and Alabama as the college football season draws to a close. Luckily, the only roaring and rolling tonight will be from the fans.