Record Flooding Along the Sabine River
by Daphne Thompson, on Mar 15, 2016 2:36:46 PM
Flowing for 510 miles, the Sabine River forms part of the border between Texas and Louisiana. After recent heavy rain, the river is at record flood levels. So, those wanting to go to Louisiana from Texas, or vice versa, will not be doing so anywhere along that part of the border.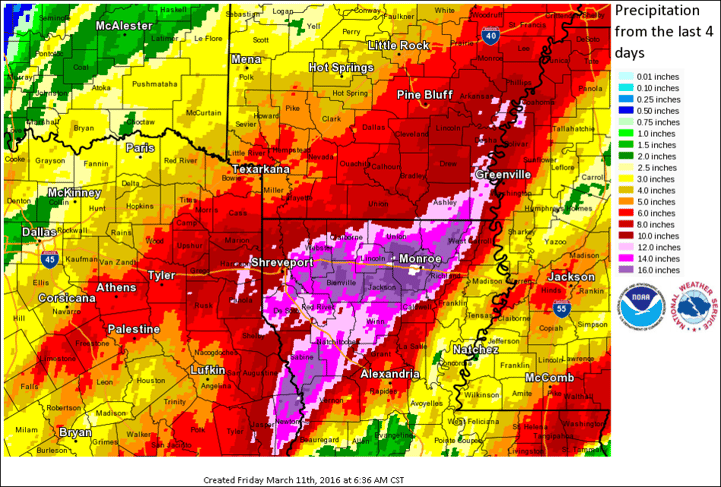 Earlier this month, moisture flowing from the Gulf of Mexico brought multiple days of rain to Texas, Louisiana and Arkansas. So, what happens when over 16 inches of rain falls in Louisiana? A lot of flooding! Homes and businesses are under water in many areas. Multiple roads have also been flooded.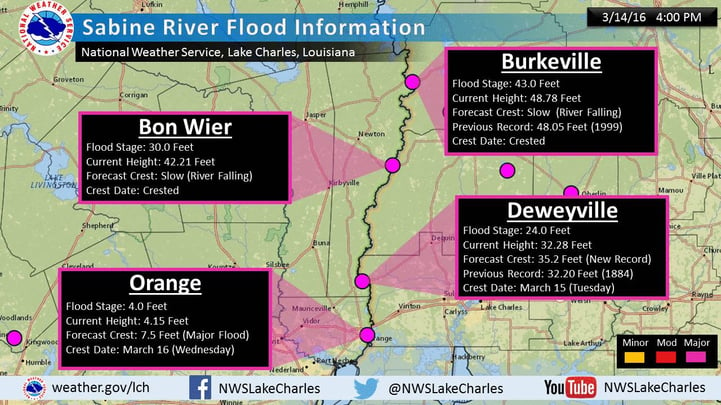 The above image, produced by the NOAA National Weather Service office in Lake Charles, LA, shows multiple areas of the Sabine River at Major Flood levels. Deweyville is forecast to crest 11 feet over flood stage.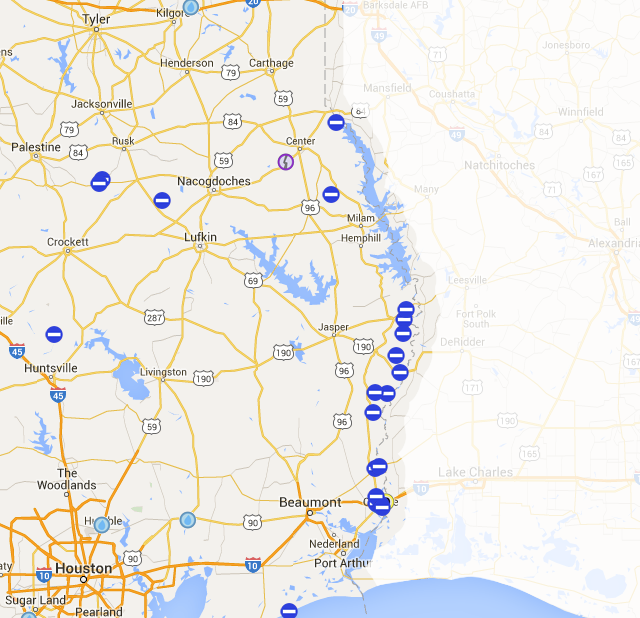 Here are the road closures that the Texas Department of Transportation is currently listing. Every one of those blue circles with a white dash shows where a road is closed due to flooding. That is essentially every road south of SH 84. Anyone traveling in this area is being asked to reroute to I-20. I'd hate to imagine how backed up traffic is right now with semis and more heading north from the Houston area.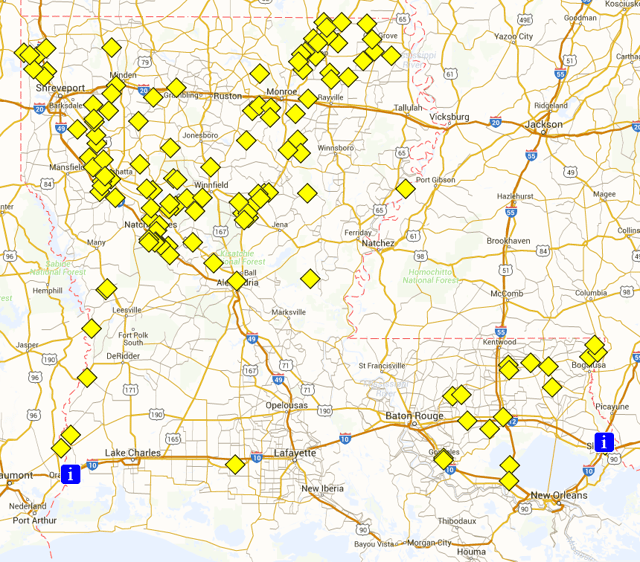 Once you get into Louisiana, you will still have some issues. All the yellow diamonds seen here are spots where roads are closed due to flooding. Northern Louisiana is the area that experienced the heaviest amounts of rain.
Overlaying the rain totals image over the road closures, lets you see why there are so many road issues currently occuring. Cars can easly be swept away by moving water. You should never drive around barriers or over roads covered by water. In flooding situations like this, remember the saying "Turn around, don't drown". It will be a few days before many of the roads are drivable again, until then you are safer taking a different route.