Rare Tropical Cyclone Threatens the Arabian Peninsula
by Chris Kerr, on Oct 30, 2015 11:15:39 AM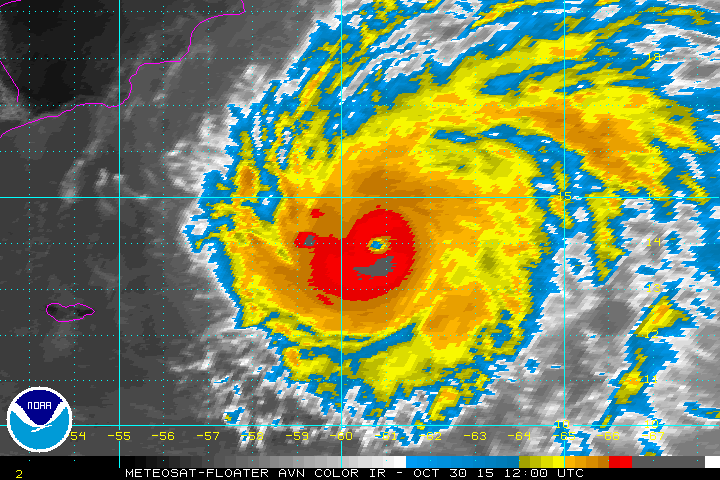 Tropical Cyclone Chapala continues to exhibit a very impressive presentation on satellite this morning as it tracks to the west over the Arabian Sea. How rare is a cyclone like Chapala? Very rare! Chapala has now become the second strongest Tropical Cyclone on record in the Arabian Sea basin behind 2007's Gonu. It should be noted however that reliable satellite intensity records in this region of the world only go back about 25 years or so. Tropical Cyclones do however occur with some frequency over the basin, however marginal environmental conditions usually keep the systems fairly small and weak. There is also usually an abundance of dry air that eventually weakens the cyclones well before they make landfall.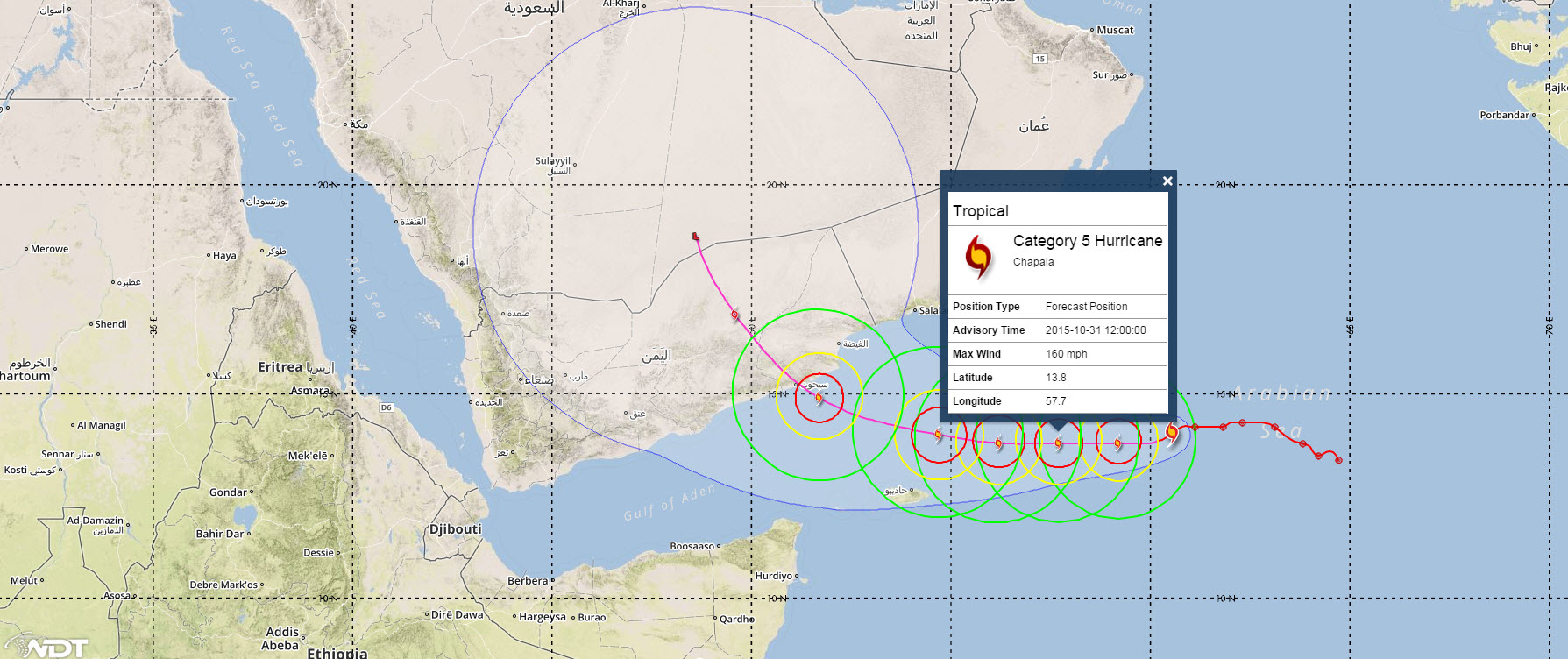 Tropical Cyclone Chapala expected track from WDT WeatherOps
Chapala currently has sustained winds of 150 mph with gusts nearing 185 mph! Some slight weakening is likely to continue over the next few hours, though it may again briefly strengthen to 160 mph by early Saturday as it remains over very warm waters and continues to remain in a region of favorable upper level outflow.) As Chapala tracks to the northwest and approaches the Arabian Peninsula late this weekend it will encounter increasing wind shear and dry air, which will act to weaken the inner core of the cyclone. Although it will weaken, it will still present a serious heavy rain and flooding threat, with some locations in eastern Yemen especially to the east of the center expected to receive several years' worth of rainfall in 24 hours or so! The Arabian Peninsula is a very arid region of the world, so these incredible amounts of rain will allow for widespread flash flooding in addition to damage from strong winds.