Otto to Become a Hurricane Today
by Daphne Thompson, on Nov 22, 2016 2:02:54 PM
Otto became a hurricane today. With Atlantic Hurricane Season officially ending on November 30, Otto should make landfall on Thanksgiving, November 24, in Central America. Satellite images show the system is becoming more organized over the warm waters of the Caribbean Sea.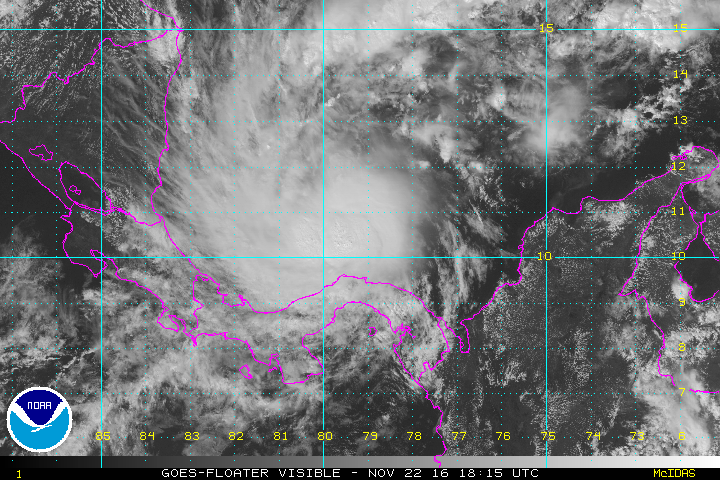 Otto has strengthened this afternoon and it is now a hurricane with winds of 75 mph. It remains nearly stationary in the southwestern Caribbean Sea. The amount of showers and thunderstorms at the center of the storm continues to increase and the activity is becoming better organized into bands.

Water temperatures in the area are above normal and will certainly support further strengthening, and the atmospheric environment for Otto is forecast to improve today and tomorrow.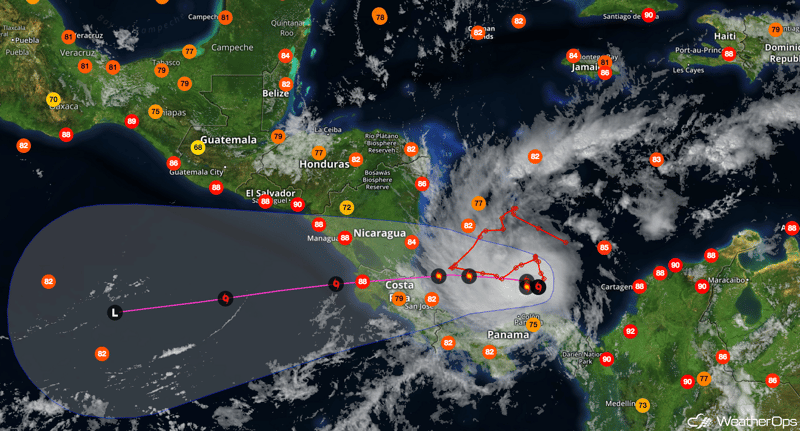 Otto is forecast to continue meandering in an environment of weak steering today, but it should get moving slowly toward the west tomorrow. On this course the center of the storm will make landfall in southern Nicaragua or northern Costa Rica on Thursday. If it does make landfall in Costa Rica, it will be the first hurricane on record to do so. From there Otto is expected to move across Central America and into the eastern Pacific, but the crossing of the rugged land is expected to cause rapid weakening so that there won't be much left of the storm when it gets over water again.
While Otto may seem like a late season tropical system, it is not the latest on record. In 1954, Hurricane Alice formed on December 30 and dissipated on January 6, 1955. Tropical Storm Zeta, in 2005, also formed on December 30 and dissipated on January, 2006. These are the only two tropical storms, in recorded history, that spanned into the following year. The ocean remains warm, so there is still a chance of more tropical systems forming before the year ends.