National Weather Summary for Monday, February 5, 2018
by Chris Kerr, on Feb 5, 2018 12:14:37 PM
A quick moving disturbance will move from the Central Plains and into the Midwest on Monday bringing a threat of snow. Ongoing snowfall across portions of Montana will gradually end.
Snow for the Midwest today
Snow ending across the Intermountain West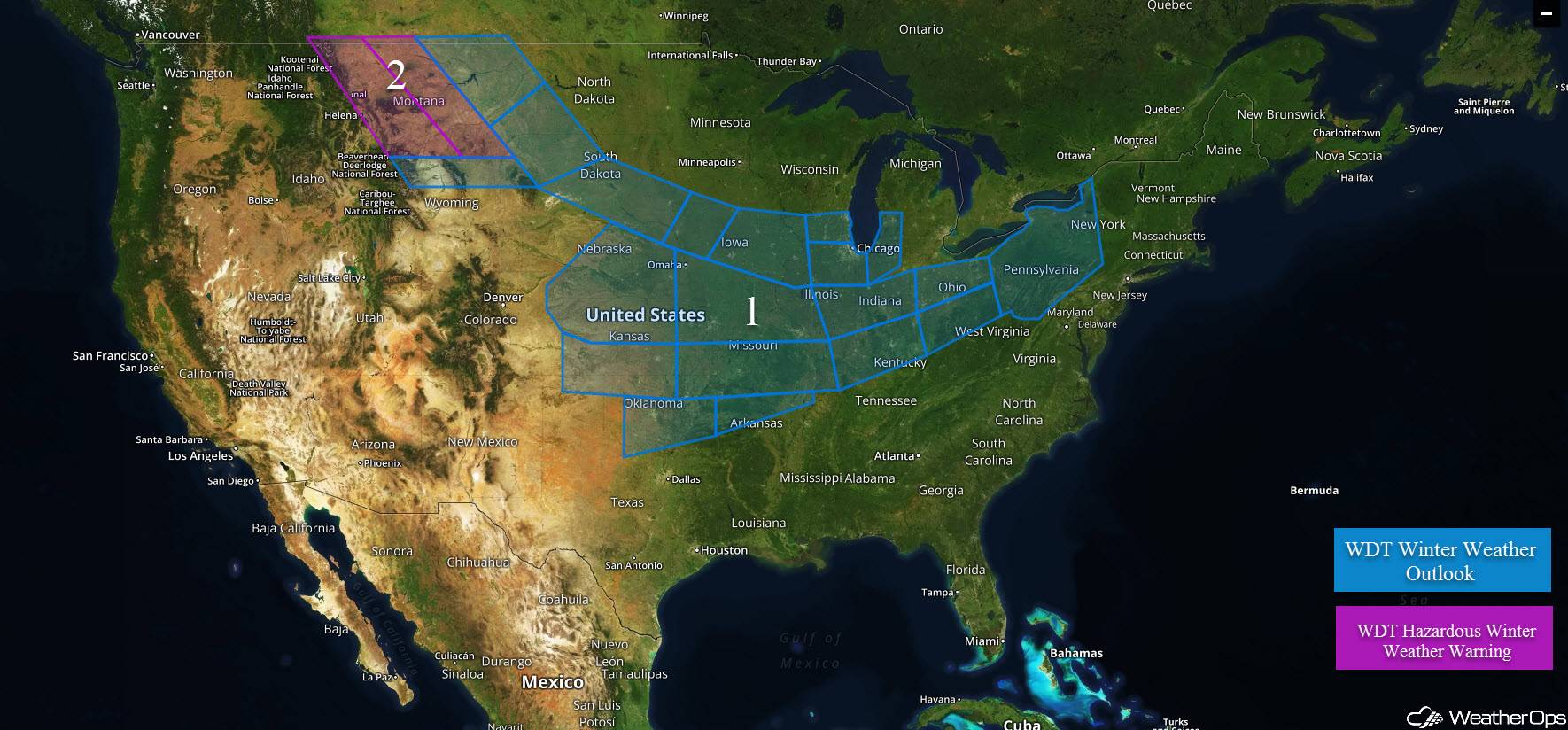 US Hazards
Snow from the Plains into the Midwest
An area of moderate to occasionally heavy snowfall will move from west to east throughout the day and evening and is currently forecast to put down a swath of 3 to 6 inches through central Iowa into the Lower Great Lakes. The heaviest snow will likely be through central/eastern Iowa where a half foot or more is expected. Travel will likely become hazardous across the threat region.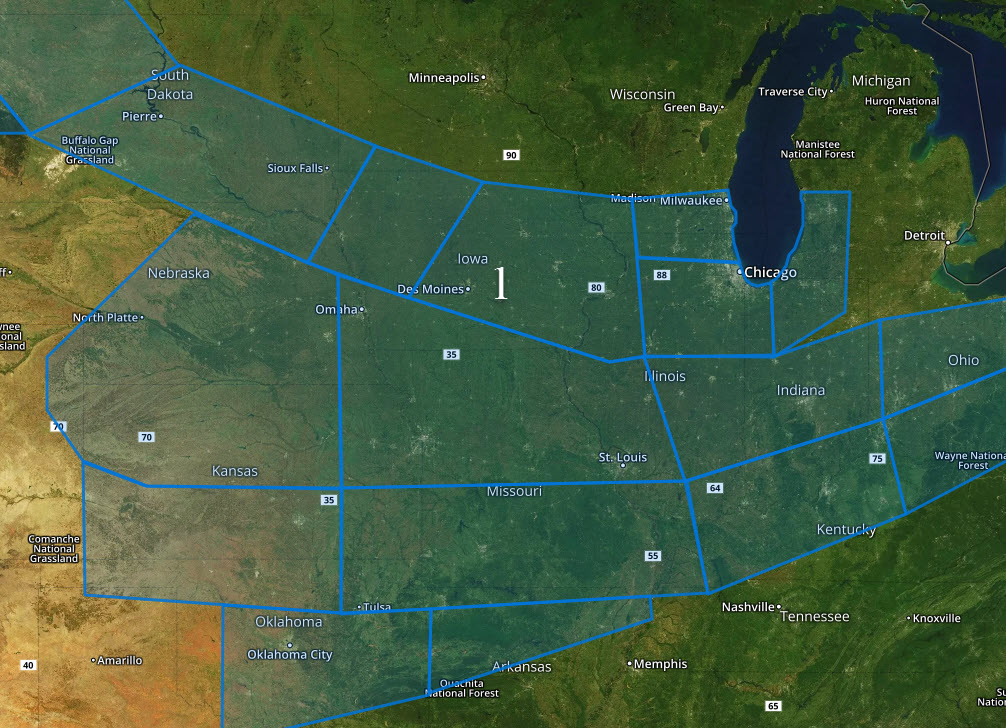 Major Cities in Region: Des Moines, IA, Omaha, NE, St. Louis, MO, Chicago, IL, Indianapolis, IN
Snowfall ending across Montana
Low pressure tracking through this region will allow the snowfall threat to taper off during the day on Monday. However, an additional two to four inches will be possible in some locations, allowing for continued hazardous travel.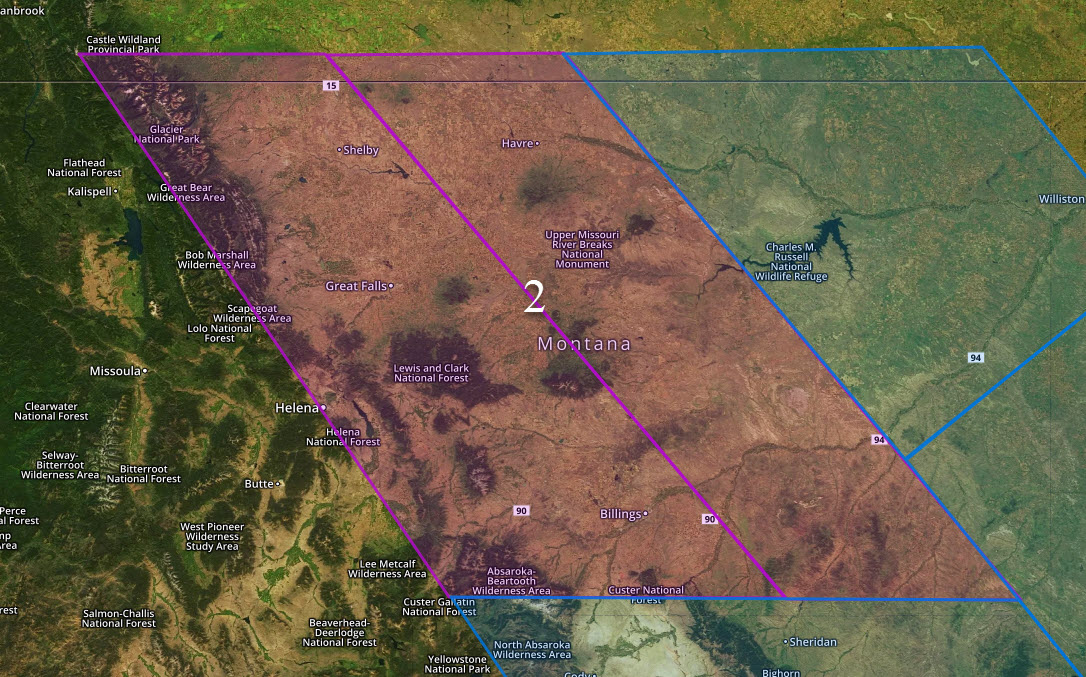 Major Cities in Region: Great Falls, MT, Billings, MT, Helena, MT
A Look Ahead
A large area of moderate to heavy snow will be possible just north of a frontal boundary/elongated low pressure that will impact the Plains into the Northeast. A wintry mix of snow/freezing rain will begin to develop Tuesday morning over the Plains and increase in coverage and intensity through the Midwest. Ice accumulation of up to a tenth of an inch will be possible over portions of Oklahoma and Missouri. Snow will be the primary concern through the Ohio Valley and Northeast, where a swath of snow less than a half foot will be possible within the threat area.

Latest trends and model guidance indicate at least a marginal severe weather event will be possible across portions of East Texas, Southeast Oklahoma into the Lower Mississippi Valley on Tuesday. Most activity should hold off until the late afternoon/early evening when widespread showers and thunderstorms are expected to form across the region. A big complex/line of storms is forecast to develop and track eastward through the threat region during the evening and overnight hours. At this time, it appears occasional strong to damaging wind gusts will be the primary hazard, along with isolated instances of hail.

A significant winter weather event will be possible over a considerable portion of the Ohio Valley into the Northeast US on Wednesday as a low pressure strengthens along the New England coast. A significant ice event may be ongoing across the Ohio Valley on Wednesday as latest guidance is more aggressive with ice accumulation. A large area of up to a quarter inch will be possible, along with areas of heavy snow. The low is forecast to track along the coast of New England which would keep the Boston/NYC/Washington D.C. corridor out of the heavy snow. A large swath of snow over a half foot appears likely over the inland areas of the Northeast, along with some ice accumulation along eh transition zone.
That is a brief look at current weather hazards. We can provide you site-specific weather forecast information to protect your staff and assets and to assess your weather risk. Try a 7-day demo right away and learn how timely precision weather information can enhance your bottom line.