National Weather Summary for Wednesday, October 26, 2016
by David Moran, on Oct 26, 2016 10:26:13 AM
Strong to severe thunderstorms will be possible across portions of Eastern Oklahoma on Wednesday ahead of a cold front. As an area of low pressure moves onto the west coast, excessive rainfall will be possible for portions of California on Thursday and Friday.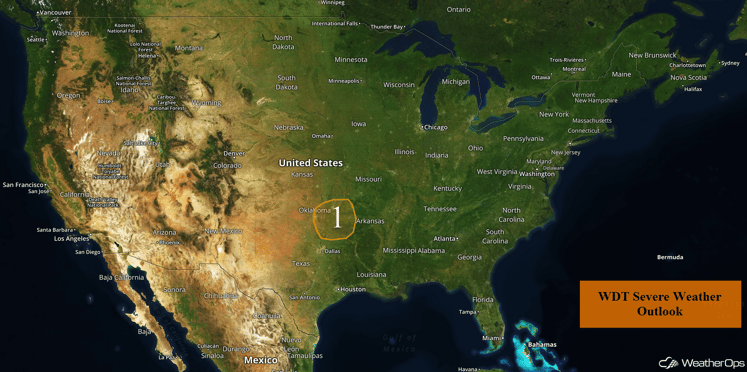 US Hazards

Region 1
Thunderstorms are ongoing this morning from western Missouri, through southeastern Kansas, and into northern Oklahoma ahead of a cold front. These thunderstorms may weaken over the next few hours, but should redevelop and intensify during the afternoon hours as heating increases. Conditions will be favorable for a few of these thunderstorms to become strong, with hail larger than 0.50 inch in diameter, and wind gusts in excess of 50 mph expected to be the main hazards. The severe weather threat should diminish during the evening hours.
Update 2:39pm CDT: Severe thunderstorm southeast of Oklahoma City producing large hail (has a history of producing hail 2 inches in diameter).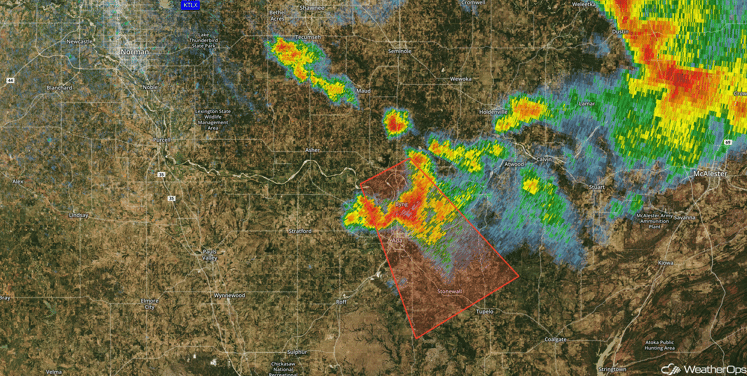 Radar 2:39pm CDT
Major Cities in Region: Oklahoma City, OK, Tulsa, OK, McAlester, OK, Fort Smith, AR, Fayetteville, AR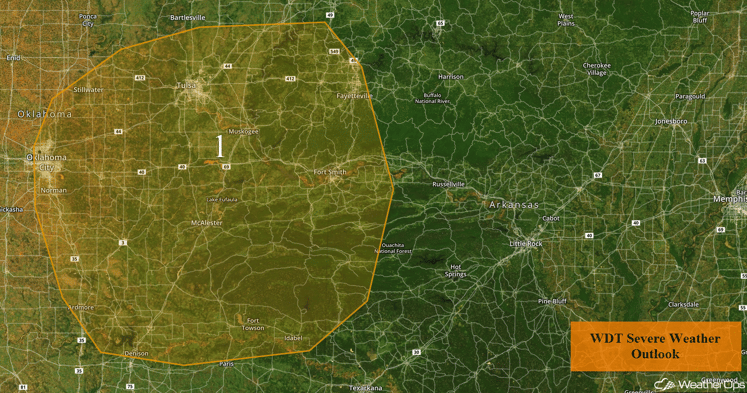 Region 1
Excessive Rainfall Possible Thursday and Friday for Portions of California
An area of low pressure near the Canadian coast line will slowly move inland with its associated stationary frontal boundary stretching southward along the coast of California. A second area of low pressure will develop along the southern end of the frontal boundary and lift northward. This will pump in plentiful moisture across northern and central California and bring heavy, to possibly excessive, rainfall across this region. With this deep moisture in place, heavy to excessive rainfall may occur Thursday night into Friday with rainfall amounts of 2-4 inches and locally heavier amounts of 6 inches possible during this time frame.
Major Cities in Region: Eureka, CA, San Francisco, CA, Fresno, CA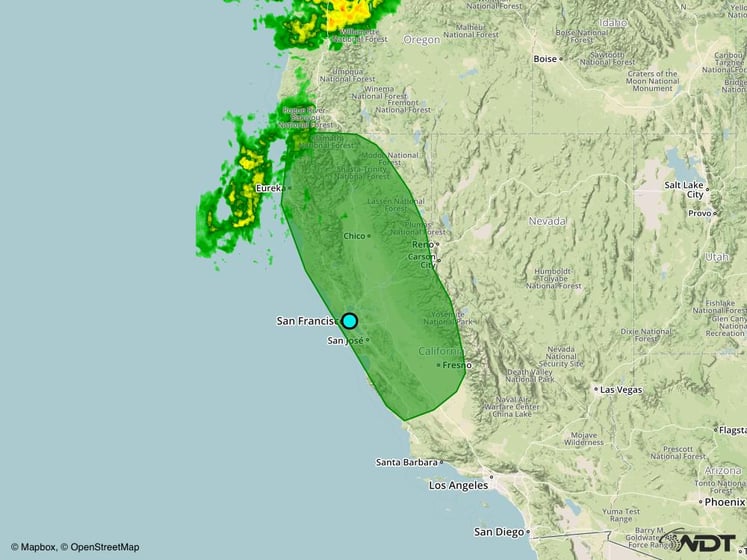 Excessive Rainfall Risk Outline for Thursday and Friday
Tropical Update
No tropical activity is expected in the next 48 hours.
A Look Ahead
Fairly quiet conditions are expected for the weekend and into early next week. By the weekend, some light rain will be possible across the Northern Plains as a weak area of low pressure moves across the region. Further west, another area of low pressure will bring light rain to portions of the Pacific Northwest.
This is just a brief look at current weather hazards. We can provide you site-specific forecast information for the purpose of protecting your personnel and assets. Try a 7-day demo right away and learn how timely precision weather information can enhance your bottom line.