National Weather Summary for Wednesday, November 23, 2016
by David Moran, on Nov 23, 2016 10:27:47 AM
Snow will continue across the Northern Plains on Wednesday as an area of low pressure moves through the region.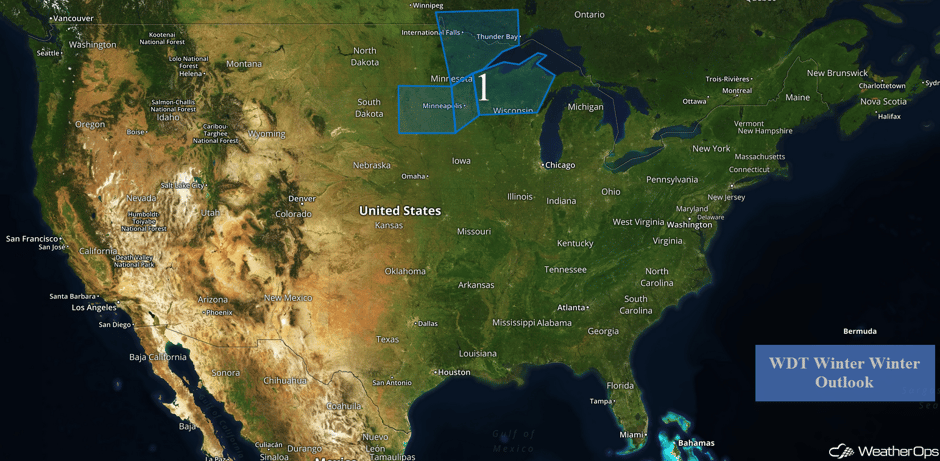 US Hazards
Region 1
Wintry will continue across portions of the Northern Plains and western Great Lakes through the early afternoon on Wednesday as an area of low pressure exits the region. Snow accumulations of 2-5 inches with locally higher amounts in excess of 6 inches will be possible, in addition to ice accumulations of 0.05-0.10 inches and light sleet accumulations.
Major Cities in Region: Sioux Falls, SD, Minneapolis, MN, International Falls, MN, Duluth, MN, Wausau, WI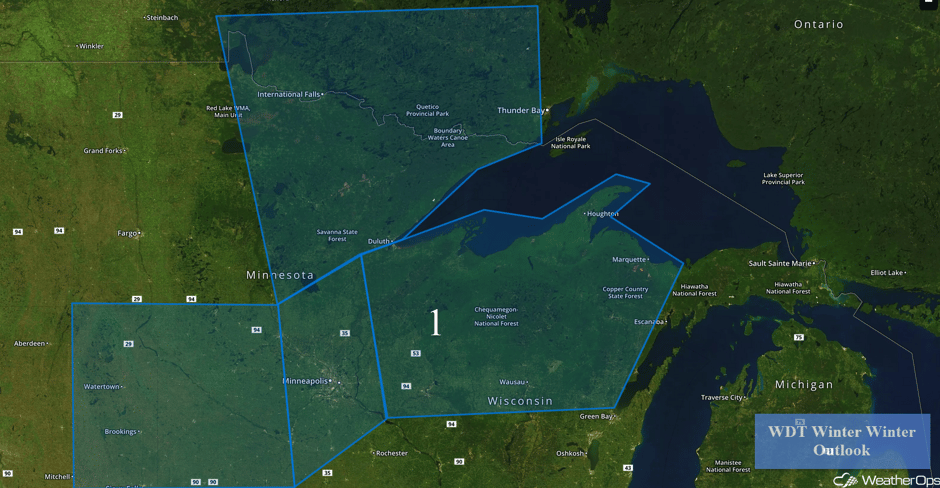 Region 1
Tropical Update
Tropical Storm Otto (green oval) is currently moving toward the west-northwest at near 5 mph. A turn toward the west with an increase in forward speed is expected tonight and Thursday. On the forecast track, the center of Otto will move onshore on Thursday, and reach the Pacific coast of southern Nicaragua or northern Costa Rica early Friday. Maximum sustained winds will remain near 70 mph with higher gusts. Otto is expected to become a hurricane again on Thursday before weakening over Central America after landfall.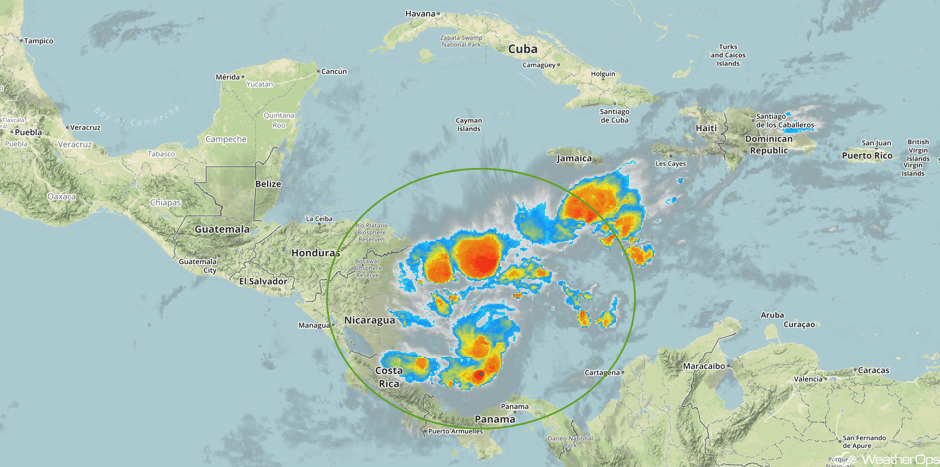 Tropical Enhanced Infrared Satellite
A Look Ahead
Early next week, an area of low pressure will strengthen and lift northward over the Northern Plains allowing for the potential for snowfall from the Dakotas to Wisconsin and Upper Michigan. There is some uncertainty in forecast amounts, but 4-6 inches with isolated higher amounts are possible for Monday into Tuesday.
This is just a brief look at current weather hazards. We can provide you site-specific forecast information for the purpose of protecting your personnel and assets. Try a 7-day demo right away and learn how timely precision weather information can enhance your bottom line.