National Weather Summary for Wednesday, May 4, 2016
by David Moran, on May 4, 2016 10:39:50 AM
Strong to severe thunderstorms are possible Wednesday along coastal areas of Florida. On Thursday, strong thunderstorms will be possible across portions of the Northern Rockies. Locally heavy rainfall will be possible Thursday from the Mid Atlantic southward into North Carolina.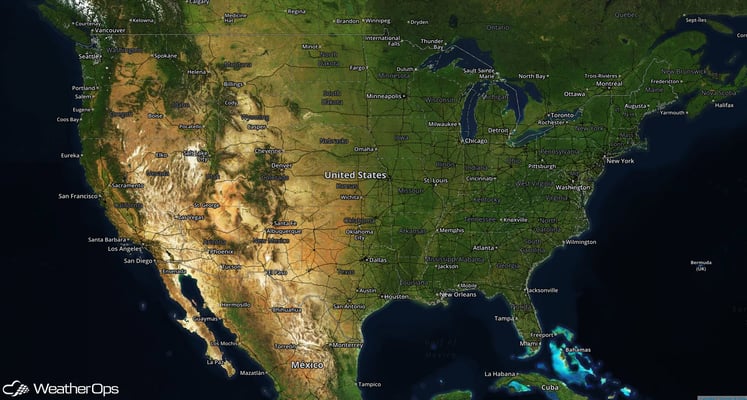 US Hazards
Severe Thunderstorms Possible Wednesday Across Florida
Thunderstorms are expected to develop along the lower and central Atlantic coast of Florida during the afternoon hours on Wednesday. As thunderstorms develop, damaging winds will be the primary hazard, but a few tornadoes cannot be ruled out. Reports of small hail will also be possible. Thunderstorms that do not become severe will still be capable of heavy rain and frequent lightning.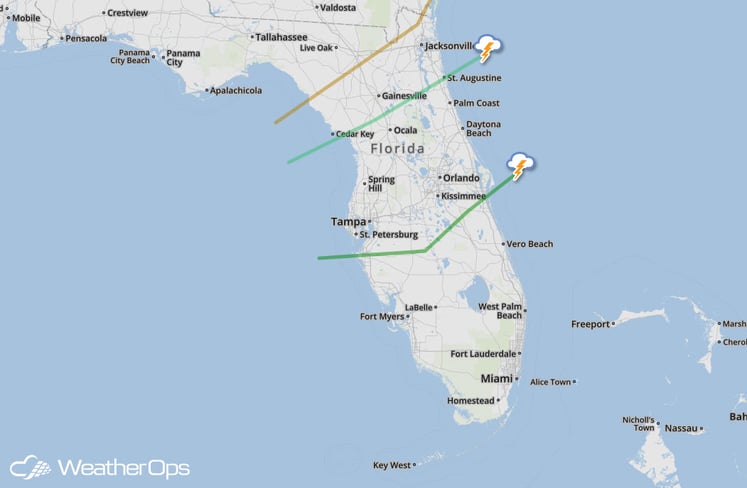 Convective Outlook for Wednesday
Strong Thunderstorms Possible Thursday for Northern Rockies
Thunderstorms will be possible on Thursday across portions of Eastern Washington, Northeastern Oregon, Northern Idaho, and Western Montana. A few thunderstorms will have the potential to be strong, with wind gusts in excess of 40 miles per hour and small hail the primary hazards.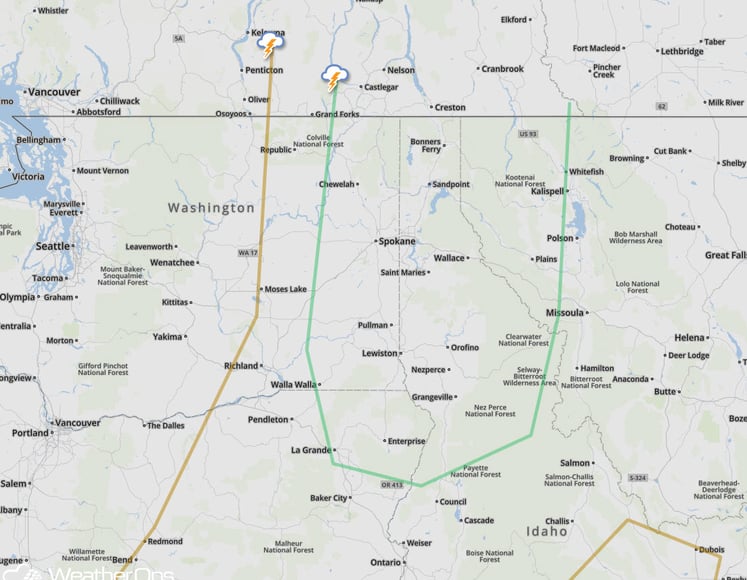 SPC Convective Outlook for Thursday
Flash Flooding Possible for Portions of the Mid Atlantic and North Carolina Thursday
Rain and thunderstorms are expected to develop behind a stationary front off the East Coast. Given the rich moisture in place, slow moving showers and thunderstorms, and recent heavy rains, excessive rainfall will be possible. Widespread rainfall accumulations of 1-3 inches with locally higher amounts in excess of 4 inches will be possible. These heavy rains may lead to flash flooding in flood prone areas.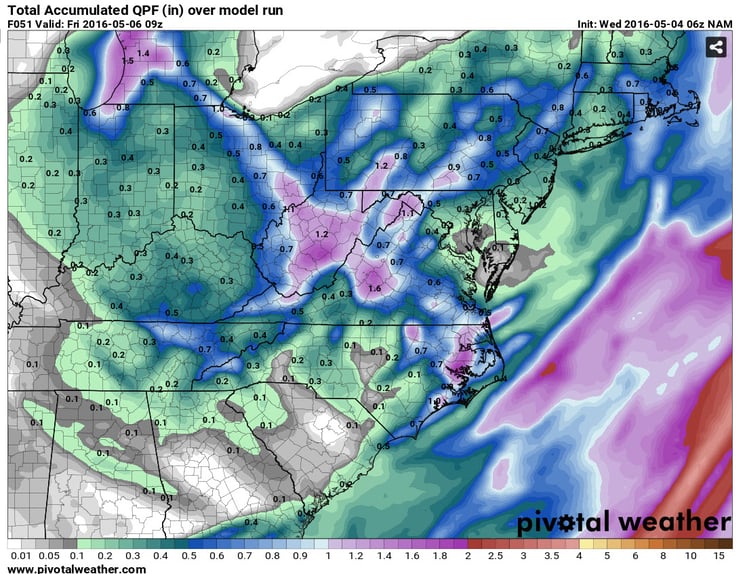 Accumulated rainfall through 2am EDT Friday