National Weather Summary for Wednesday, May 25, 2016
by David Moran, on May 25, 2016 11:28:43 AM
Strong to severe thunderstorms and excessive rainfall are possible on Wednesday for portions of the Central Plains and Missouri Valley. The risk for significant severe thunderstorms will increase on Thursday for portions of the Midwest and Southern Plains. On Friday, strong to severe thunderstorms will be possible once again across the Southern Plains.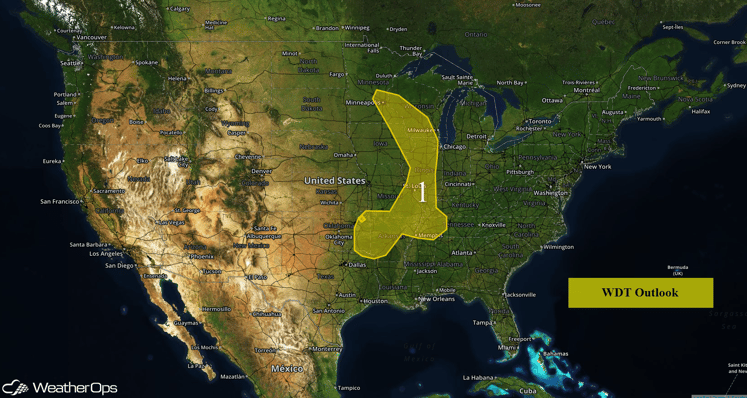 US Hazards
Region 1
Two rounds of strong to severe thunderstorms may affect Region 1 on Wednesday. The first will be during the morning from storms that formed Tuesday night and are moving eastward across the region. The second will develop later today. Some thunderstorms will develop along boundaries left behind by the morning storms, and others will form to the west from Oklahoma northward to eastern Colorado and will move eastward overnight. Rainfall amounts of 1-2 inches with locally heavier amounts in excess of 3 inches possible in areas that receive multiple rounds of rainfall.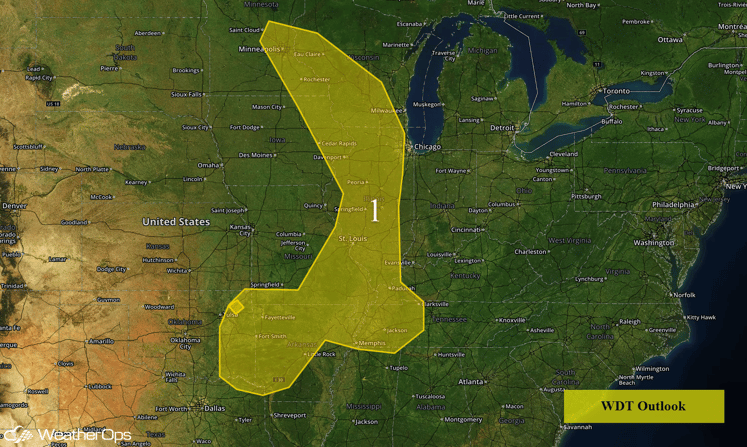 Region 1
Strong to Severe Thunderstorms Possible on Wednesday for Central Plains and Missouri Valley
Another round of severe weather is expected on Wednesday for portions of the Central Plains and Missouri Valley as a slow moving trough continues to move eastward across the Rockies. While thunderstorms are currently ongoing across the Plains, another round of severe thunderstorms is expected to develop across the Northern Plains and to the south from western Kansas into western Oklahoma along the dryline. A few severe thunderstorms may develop in the Rio Grande Valley. As these storms develop, hail with diameters greater than 2 inches, wind gusts in excess of 60 miles per hour, and isolated tornadoes will be possible. Also, heavy rain and frequent lightning will also be possible. These storms will progress eastward during the afternoon and evening hours.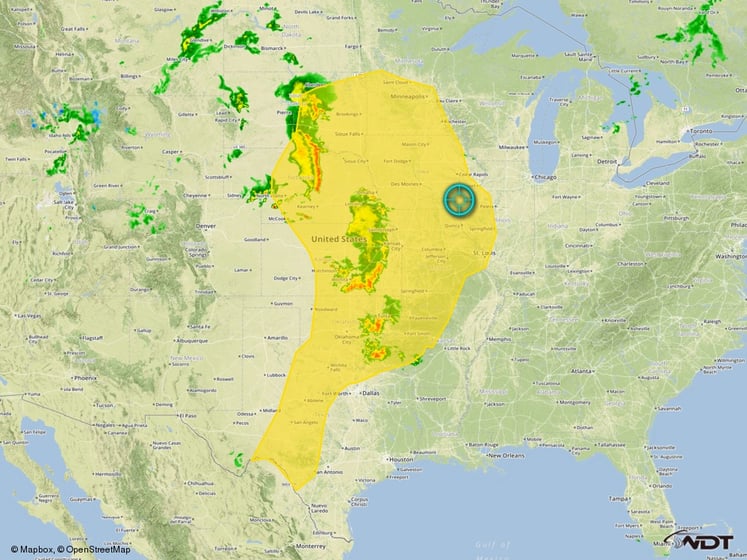 Wednesday's Severe Thunderstorm Risk Outline
Severe Thunderstorms Likely for Midwest and Southern Plains on Thursday
The risk for significant severe weather will increase on Thursday as an upper level trough over the Western US moves closer to the central and southern Plains. Thunderstorms will develop from southwestern Kansas into Texas ahead of a dryline. The main threats will be large hail and damaging winds, but there will be a moderate tornado threat.
Thunderstorms are also expected to develop in eastern Colorado during the afternoon, posing a threat for large hail, damaging winds, and a few tornadoes. These storms could organize into a cluster and move eastward overnight along the Kansas/Nebraska border.
Heavy rainfall will once again be a threat on Thursday, especially in the evening, as storms consolidate into clusters and progress eastward. While not widespread, rainfall amounts of 3-4 inches with locally higher amounts in excess of 5 inches will be possible.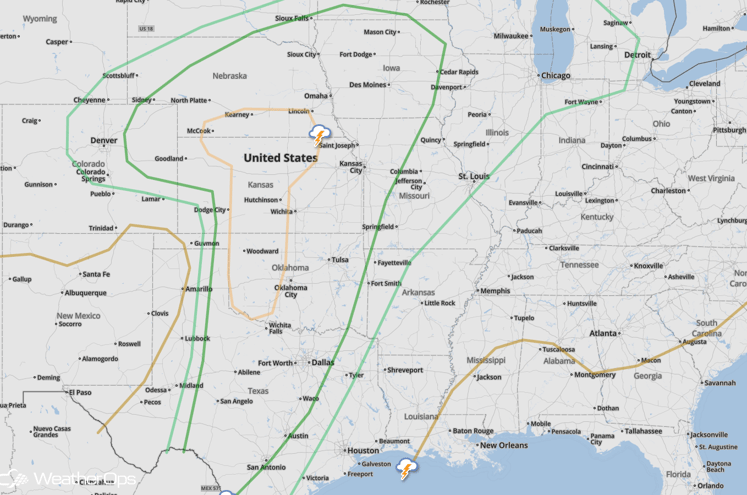 SPC Convective Outlook for Thursday
Strong to Severe Thunderstorms Possible for Southern Plains on Friday
Severe thunderstorms will once again threaten the Southern Plains from southeastern Oklahoma southward into east Texas as an upper level low finally moves out over the Plains. The dryline will be the focus for severe weather, and storms will form in the mid afternoon and move eastward. Large hail should be the main threat, along with damaging winds. There will also be a tornado threat, with isolated tornadoes possible.
Heavy rainfall will also be a possibility in the region with rainfall amounts of 2-4 inches expected mainly in northeast Texas, southeast Oklahoma, and western Arkansas. Some local amounts exceeding 5 inches will also be possible.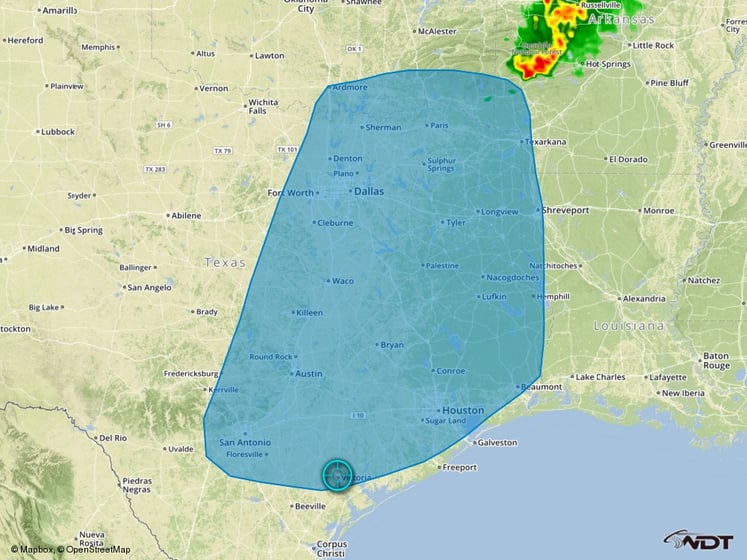 Thunderstorm Risk Outline for Friday