National Weather Summary for Wednesday, May 11, 2016
by David Moran, on May 11, 2016 10:46:00 AM
No hazards are currently in effect, however, strong to severe thunderstorms are possible on Wednesday across the Central Plains. On Thursday, the severe thunderstorm potential will shift eastward into the Ohio Valley.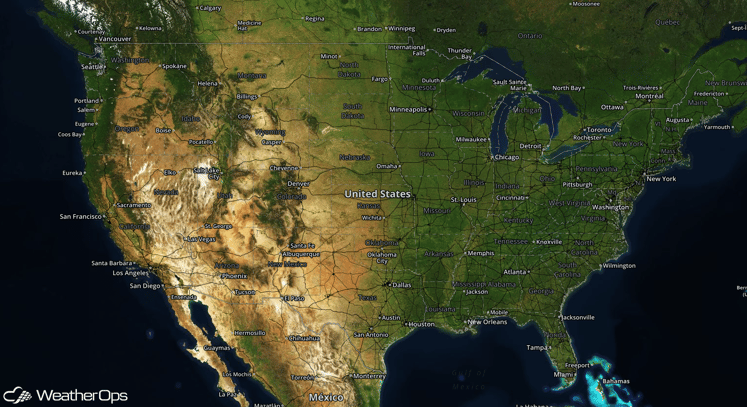 Strong to Severe Thunderstorms Possible Wednesday for the Central Plains
There will be the potential for strong to severe thunderstorms on Wednesday from the Midwest into northern Texas. Ongoing thunderstorms this morning will pose a risk for isolated strong wind gusts with additional development expected along a cold front during the afternoon from Missouri through Central Oklahoma into North Texas. When thunderstorms initially develop this afternoon, the primary hazards will be large hail and damaging winds. Going into the evening, the storms are expected to form a line as they track eastward with the primary hazard being damaging winds. A few tornadoes will be possible across central and eastern Oklahoma late in the afternoon. In addition to the severe weather, a threat for excessive rainfall and flash flooding will exist across Oklahoma and North Texas. Rainfall rates in excess of 1 inch per hour will be possible with heavier storms with accumulations in excess of 2.5 inches possible.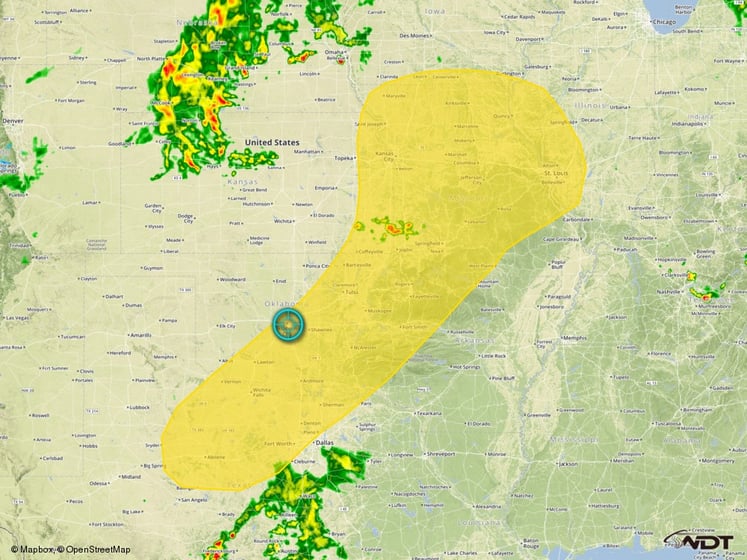 Severe Thunderstorm Risk Outline
Severe Thunderstorms Possible for Ohio Valley on Thursday
A cold front will continue to progress eastward on Thursday, shifting the risk for strong to severe thunderstorms into the Ohio Valley. Thunderstorms are expected to develop during the afternoon hours and continue into the early evening hours. The environment will not be overly conducive for severe weather, however, isolated instances of strong to damaging winds and hail will be possible.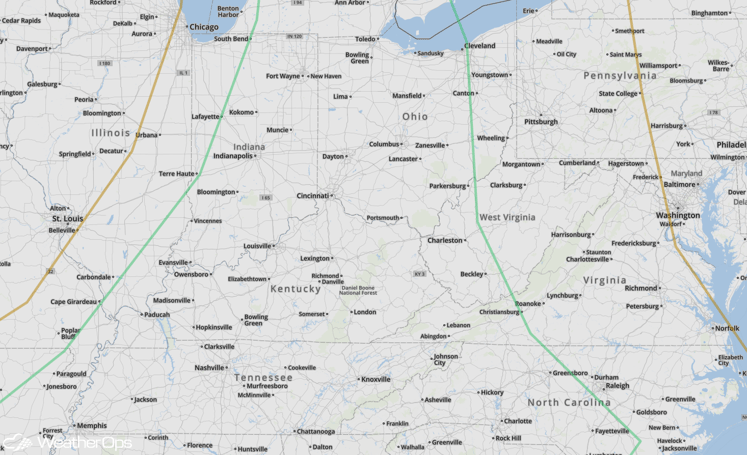 SPC Convective Outlook