National Weather Summary for Wednesday, March 8, 2017
by David Moran, on Mar 8, 2017 10:48:08 AM
Snow is expected over portions of the Northern Rockies through Friday as a series of low pressure systems move through the region. Elevated winds and seas will continue across portions of the Gulf of Mexico through early Wednesday evening as a cold front moves across the region.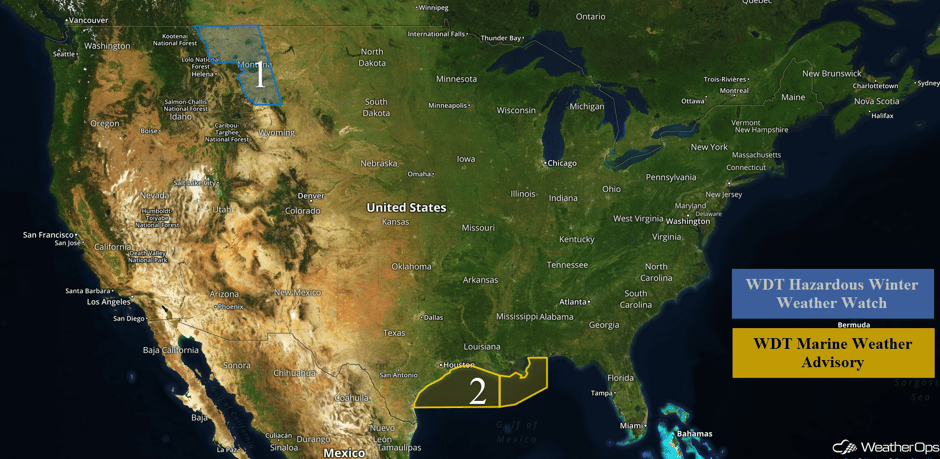 US Hazards
Region 1
A series of upper level systems will move across the Northern Rockies over the next several days. Snow accumulations of 5-7 inches with locally higher amounts in excess of 9 inches are forecast through Friday evening. Precipitation will increase Thursday evening through Friday. In addition to the snow, winds of 10-20 with gusts in excess of 25 mph, visibilities less than two miles, and wind chills between 0 and -10 are expected.
Major Cities in Region: Great Falls, MT, Billings, MT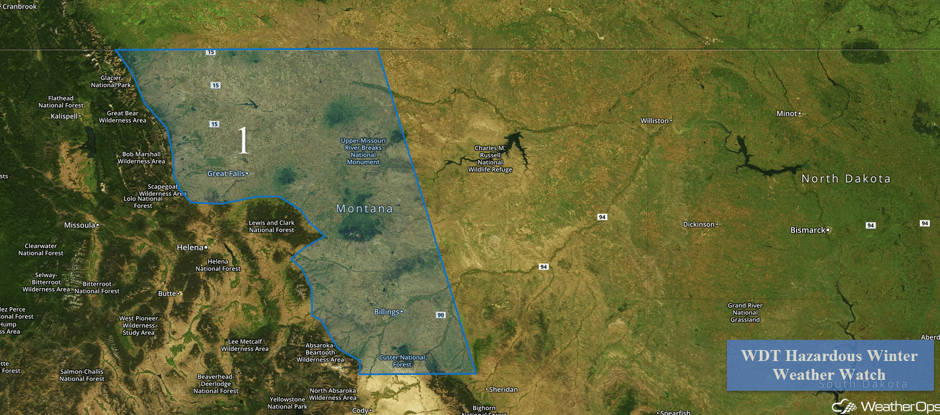 Region 1
Region 2
Elevated winds and seas will continue through early Wednesday evening across the Gulf of Mexico as a cold front continues to progress across the region. Winds in the wake of the front will be northeasterly at 20-25 knots with gusts in excess of 30 knots are forecast. Swells will be 4-6 feet near the shore and 6-8 feet in the deeper waters.


Region 2
Strong to Severe Thunderstorms Possible Thursday for the Missouri Valley
An upper level disturbance in the Intermountain West will track into the Plains on Thursday. The associated surface low will track into the Tennessee Valley throughout the day. During the early afternoon and early evening, southerly winds will bring moisture into Missouri and eastern Oklahoma. This warm moist air combined with instability and moderate to strong wind shear will result in the formation of scattered showers and thunderstorms ahead of the cold front during the afternoon and evening. Some of these storms will become strong to severe with the potential for large hail, damaging winds, and tornadoes.
Major Cities in Region: Fayetteville, AR, Joplin, MO, Springfield, MO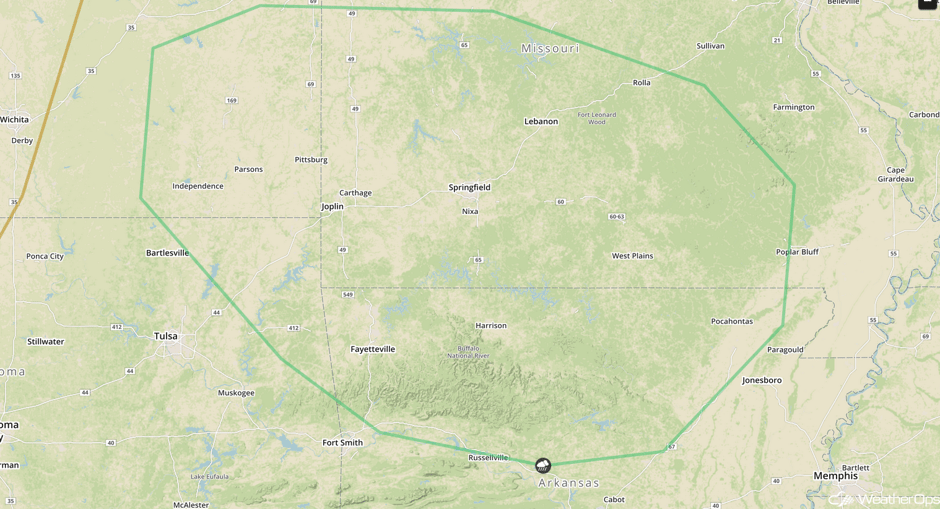 SPC Convective Outlook for Thursday
Significant Snowfall Possible for the Northeast on Friday
The area of low pressure that is expected to bring the potential for severe weather to the Missouri Valley will continue eastward on Friday. With colder air on the northern side of the low, moderate to heavy snow is forecast from Pennsylvania to Long Island on Friday. At this time, general snowfall amounts of 2-5 inches with locally higher amounts in excess of 6 inches are expected, making for a potentially hazardous commute on Friday.
Major Cities in Region: Pittsburgh, PA, Philadelphia, PA, New York, NY, Providence, RI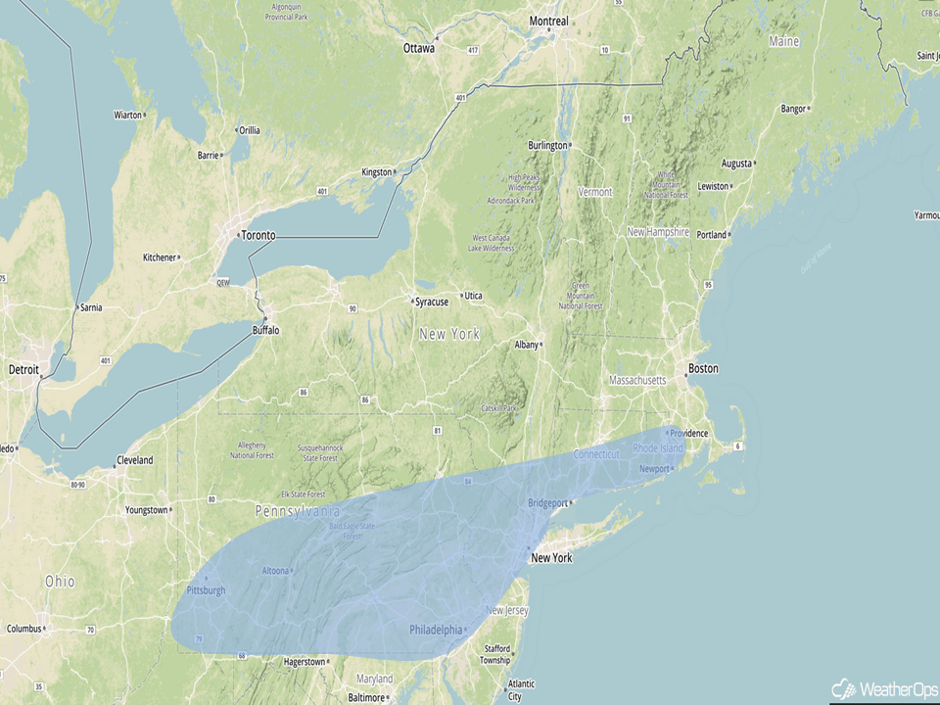 Significant Snowfall Risk Outline for Friday
A Look Ahead
An area of low pressure will continue to track southeastward along a stationary boundary set up across the Central Plains. Some moderate to heavy snowfall may develop from the Central Plains southeastward into the Tennessee Valley. Model guidance has gotten into better agreement that several inches of snowfall will be possible, especially across the Midwest and the higher elevations of Tennessee and the Appalachians where colder air will be in place.
This is just a brief look at current weather hazards. We can provide you site-specific weather forecast information for the purpose of protecting your personnel and assets and to assess your weather risk. Try a 7-day demo right away and learn how timely precision weather information can enhance your bottom line.