National Weather Summary for Wednesday, March 30, 2016
by David Moran, on Mar 30, 2016 11:35:39 AM
An intense winter storm capable of heavy snow, strong winds, and low visibilities is moving across portions of the Rockies. Severe thunderstorms and heavy rain are expected on Wednesday across portions of the Southern Plains and Lower Mississippi Valley. Elevated winds and seas will be likely across portions of the Northern Gulf of Mexico Wednesday into Thursday.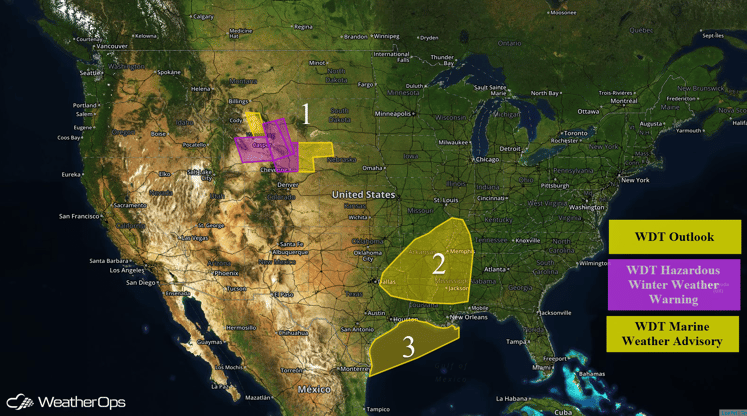 US Hazards
SPECIAL INFORMATION:
There is a risk for severe thunderstorms on Wednesday from Eastern Texas and Louisiana northward into Southwestern Iowa and Eastern Nebraska with the highest risk in parts of Southern Oklahoma, North Texas, Southern Arkansas, and Northern Louisiana. As storms develop, large hail with diameters in excess of 2 inches, damaging winds, and a few tornadoes will be possible.
Region 1
A late season winter storm is continuing across portions of the Rockies. Moderate to heavy snow will continue across Region 1 before tapering off this afternoon. Total snowfall accumulations of 10-15 inches with locally higher amounts in excess of 20 inches possible. Gusty winds may cause blizzard or near blizzard conditions. This will likely lead to hazardous or dangerous travel conditions across the region.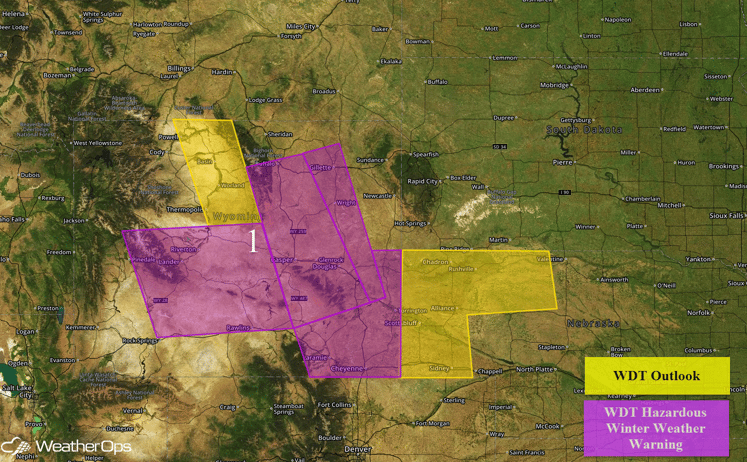 Region 1
Region 2
An upper level system that brought snow to the Rockies will allow for severe thunderstorms to portions of the Southern Plains. Multiple rounds of storms will result in heavy rainfall amounts Wednesday night into Thursday morning across portions of east Texas, Arkansas, Mississippi, northern Louisiana, and western Tennessee. Widespread amounts of 2-3 inches are expected with amounts exceeding 4 inches in some locations. Flash flooding will be a concern across Region 2 from Wednesday night into Thursday morning.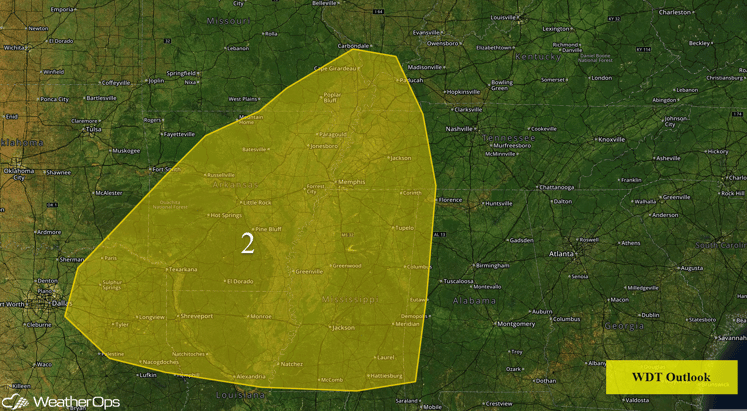 Region 2
Region 3
Increasing onshore flow developing along the Texas and southwest Louisiana coast this afternoon and evening and spreading southeastward across Region 3 through the overnight hours. Winds will weaken during the day on Thursday. Sustained winds of 25 knots with gusts in excess of 40 knots will be possible. In addition, seas will likely build to 6-10 feet.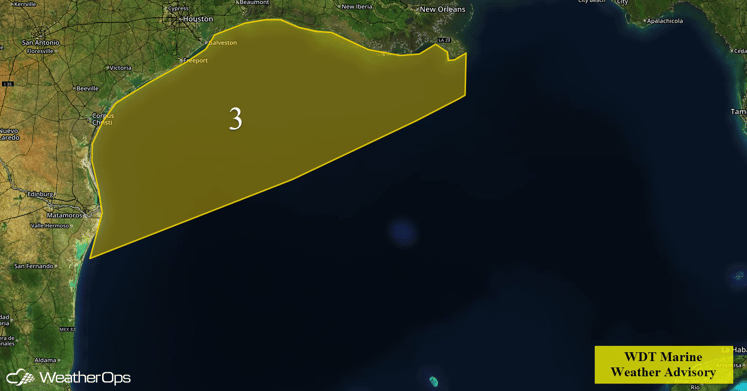 Region 3