National Weather Summary for Wednesday, March 22, 2017
by David Moran, on Mar 22, 2017 10:30:16 AM
Thunderstorms may develop Wednesday across the Great Basin as an upper level trough moves eastward. As this trough continues to move eastward, thunderstorms are possible for portions of the Plains into the Lower Mississippi Valley Thursday into Friday.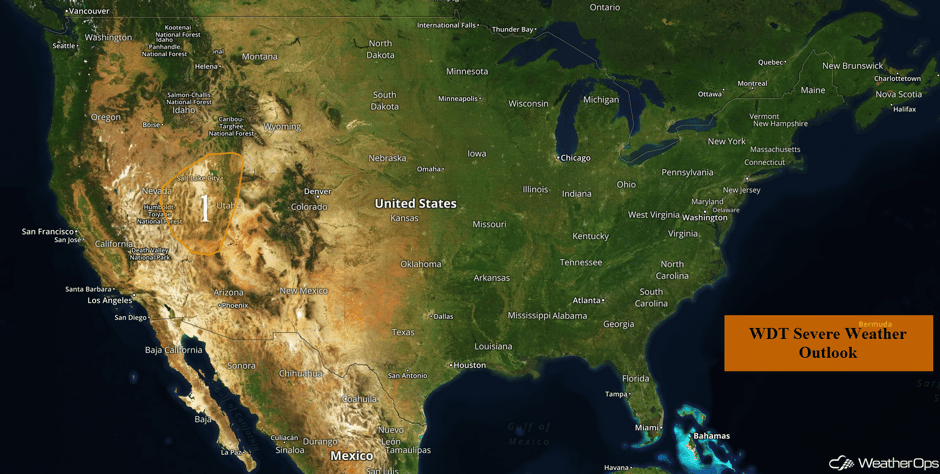 US Hazards
Region 1
A large upper level trough moving eastward will bring the potential for thunderstorms to portions of the Great Basin, mainly during the afternoon and early evening hours today. Favorable upper level winds will provide a low threat of strong to severe thunderstorms across the region, with gusty winds the primary hazard.
Major Cities in Region: Salt Lake City, UT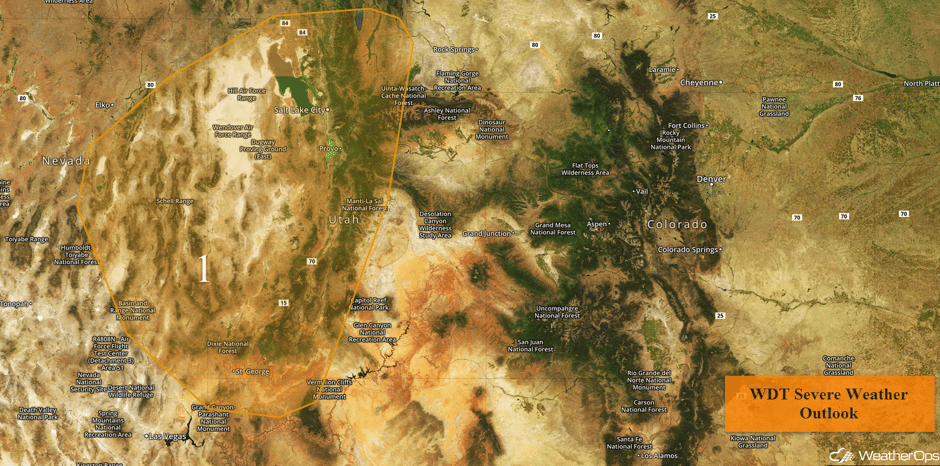 Region 1
Strong to Severe Thunderstorms Possible for the Great Plains on Thursday
The upper level trough described above will aid in the development of a surface low over eastern Colorado. To the east of the low, moist air will move northward across the Plains. A developing warm front to the northeast of the low could serve as a focal point for the development of severe thunderstorms for portions of western Kansas and Nebraska. As the low develops, a dryline will form and extend southward into Texas. Strong to severe thunderstorms may develop ahead of the dryline Thursday afternoon and continue into the overnight hours.
Major Cities in Region: Lubbock, TX, Amarillo, TX, Dodge City, KS, Goodland, KS, North Platte, NE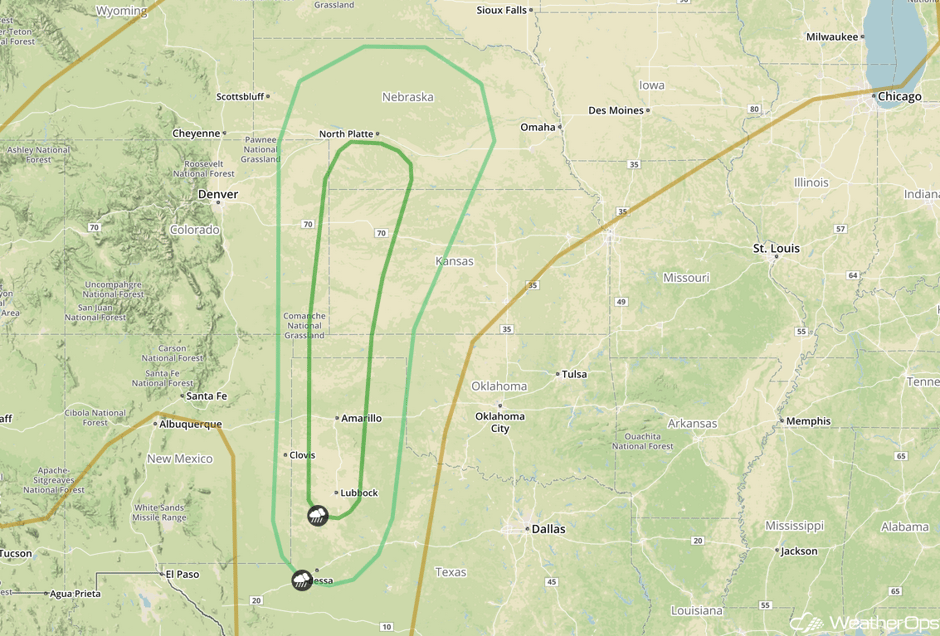 SPC Convective Outlook for Thursday
SPC Convective Outlook on Friday from Southern Plains to Lower Mississippi Valley
As the trough described above moves into the Plains on Friday, the surface low will intensify and move northeastward. Warm, moist air will continue to spread northward to the east of the low. A cold front and dryline will extend southward from the low will provide a focus for thunderstorm development. Thunderstorms will likely develop across eastern Oklahoma, as well as northern and eastern Texas. Increasing instability coupled with favorable upper level winds may allow for severe thunderstorms capable of large hail, damaging winds, and isolated tornadoes. By mid to late evening and into the overnight hours, storms may evolve into a complex and track over Arkansas and Louisiana where damaging winds will be the primary hazard.
Major Cities in Region: Dallas, TX, Tulsa, OK, Shreveport, LA, Little Rock, AR, Baton Rouge, LA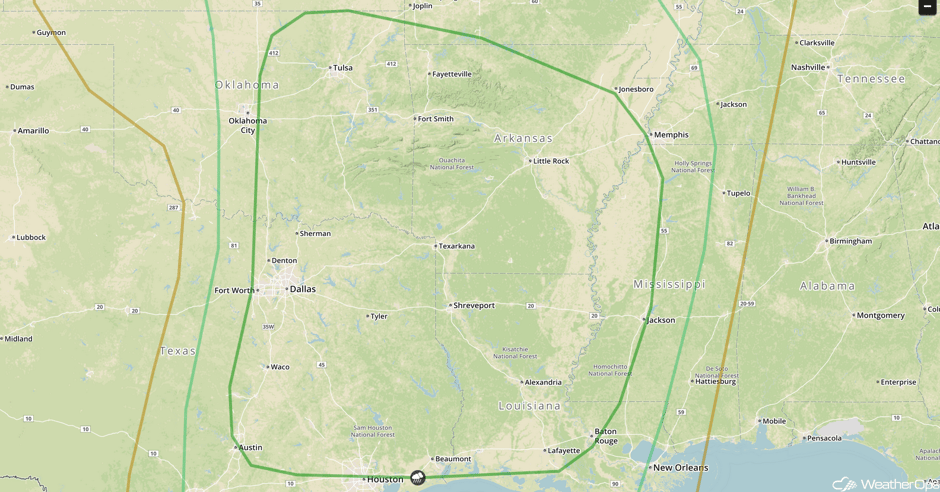 SPC Convective Outlook for Friday
A Look Ahead
As the surface low described above continues to move northeastward on Saturday, showers and thunderstorms are expected to be ongoing ahead of the cold front. As daytime heating increases instability ahead of the front, new thunderstorms are expected to develop. These storms are expected to become severe with the potential for large hail, damaging winds, and tornadoes.
An area of low pressure moving across the Ohio Valley and into the Northeast may allow for some wintry precipitation for portions of the Northeast Monday into Tuesday. Later forecasts will provide more exact details on the timing and location of this possible winter weather.
This is just a brief look at current weather hazards. We can provide you site-specific weather forecast information for the purpose of protecting your personnel and assets and to assess your weather risk. Try a 7-day demo right away and learn how timely precision weather information can enhance your bottom line.