National Weather Summary for Wednesday, April 27, 2016
by David Moran, on Apr 27, 2016 11:22:24 AM
Heavy rain is expected across portions of the Midwest and Ohio River Valley on Wednesday. A squall line moving eastward across Louisiana will pose a risk for large hail and damaging winds through the early afternoon. Severe thunderstorms will be possible for portions of the Southern Plains through Friday.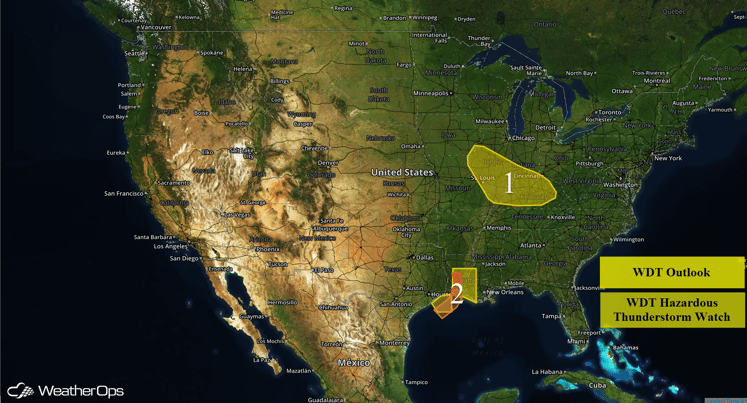 US Hazards
Region 1
Numerous showers and thunderstorms are expected to develop across Region 1 as an upper level system interacts with a front and moist unstable air. Heavier activity is expected to develop this afternoon as daytime heating destabilzes the atmosphere, and should continue into the evening. Rainfall amounts of 1-2 inches with locally higher amounts in excess of 3 inches will be possible in regions with multiple rounds of thunderstorms.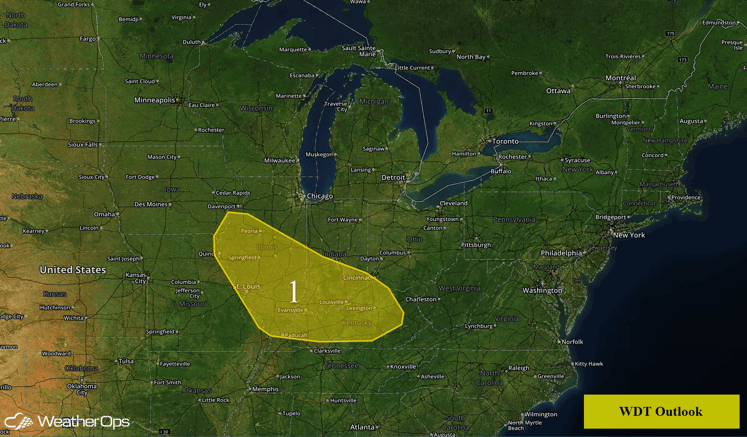 Region 1
Region 2
An intense squall line will continue to move across Region 2 through the morning. While there is some uncertainty regarding the intensity of the line, conditions appear favorable for severe wind gusts and hail as it continues to move eastward.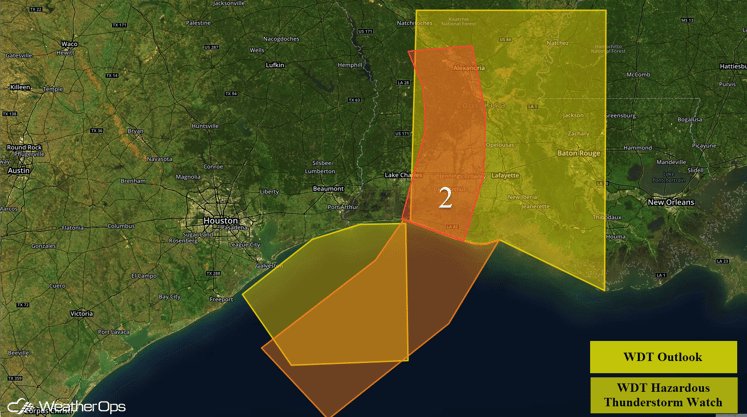 Region 2
Severe Thunderstorms Possible for Southern Plains Thursday and Friday
Moderate instability will develop across Northern Texas and Southern Oklahoma as moisture begins to return and a low level jet develops in the evening. Storms may begin to form as a trough moves over the area. The primary threat will be large hail.
SPC Convective Outlook for Thursday
Another surface low pressure system will develop in the lee of the Rockies on Friday, ahead of an upper-level trough that will be approaching the area. This will cause a threat for severe weather from southern Texas into southwestern Oklahoma. Moisture return should yet again be plentiful, allowing for moderate to strong instability to occur from daytime heating. Wind shear will also be enough that supercells will be possible, with all severe threats expected. Storms should form by mid-afternoon in Texas along the dryline, and form eastward and southward during evening and overnight hours.
Heavy rainfall amounts will also be a threat with this system largely because some locales will see more than one round of thunderstorms. 24-hour rainfall totals of 3-5 inches will occur in east Texas, southeastern Oklahoma, northwest Louisiana and western Arkansas, with local amounts in excess of 6 inches possible.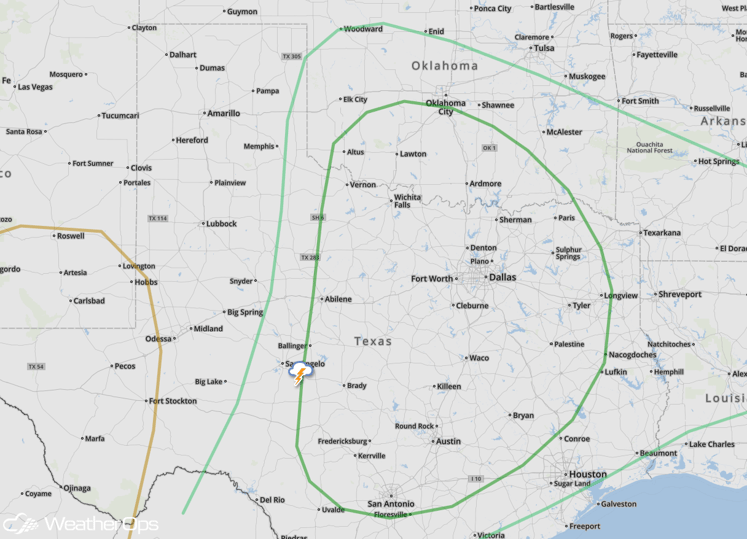 SPC Convective Outlook for Friday