National Weather Summary for Tuesday, September 27, 2016
by David Moran, on Sep 27, 2016 11:02:11 AM
No hazards are in effect for Tuesday. A warm front associated with an area of low pressure over the Ohio Valley will allow for excessive rainfall on Wednesday across portions of the Mid Atlantic. Further south, instability will allow for the development of thunderstorms for portions of Virginia and the Carolinas. By Thursday, the heavy rain threat will shift northward into the Northeast as a new area of low pressure develops.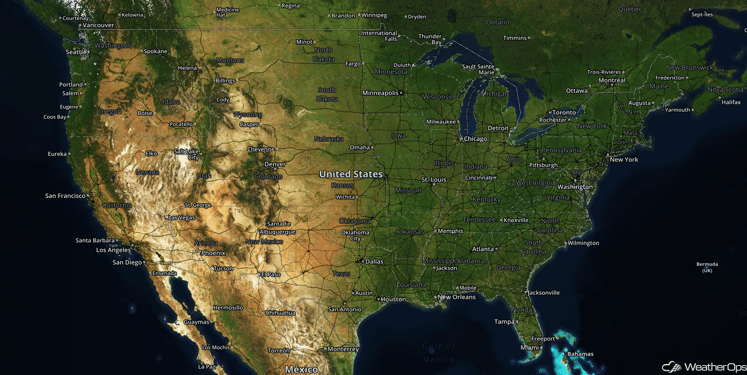 US Hazards
Excessive Rainfall Possible Wednesday across the Mid Atlantic
A surface low will settle across the Ohio Valley on Wednesday. The warm front associated with this low will lift northward into portions of the Northeast. There will also be a surface low off the east coast which will bring the threat for rainfall across the western periphery of this low pressure system. Between these two systems, heavy to excessive rainfall may develop over portions of the Mid Atlantic. Total rainfall accumulations of 2-4 inches will be possible with locally higher amounts in excess of 5 inches.
Major Cities in Region: Raleigh, NC, Washington, DC, Philadelphia, PA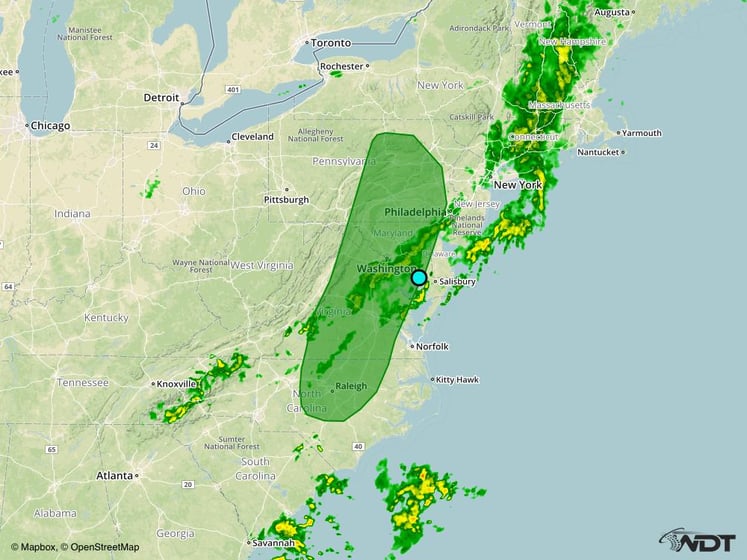 Excessive Rainfall Risk Outline for Wednesday
Strong to Severe Thunderstorms Possible across the Southeast on Wednesday
With the warm front over the Mid Atlantic, southerly flow will bring in warm, moist air to portions of the Southeast. Combined with marginal wind shear and moderate to strong instability due to daytime heating, isolated strong to severe thunderstorms will be possible during the afternoon and evening hours. At this time, damaging winds are expected to be the primary hazards with any thunderstorm that develops.
Major Cities in Region: Charlotte, NC, Raleigh, NC, Richmond, VA, Norfolk, VA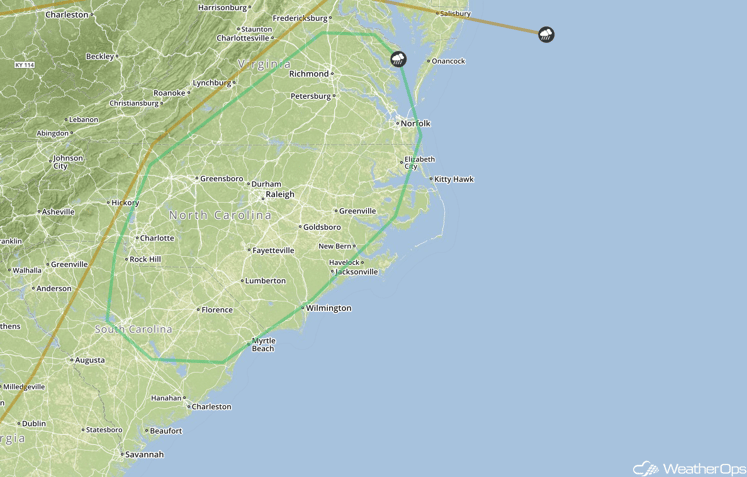 SPC Convective Outlook for Wednesday
Excessive Rainfall Possible Thursday across the Northeast
Across portions of the east coast, rain chances will remain high as a new surface low develops in the southeast along a stationary front that extends offshore. With warm moist air wrapping around the northern side of this low, there will be a threat for heavy to excessive rainfall. Rainfall amounts of 1-3 inches with isolated higher amounts in excess of 4 inches will be possible across portions of the Northeast.
Major Cities in Region: Pittsburgh, PA, Baltimore, MD, Washington, DC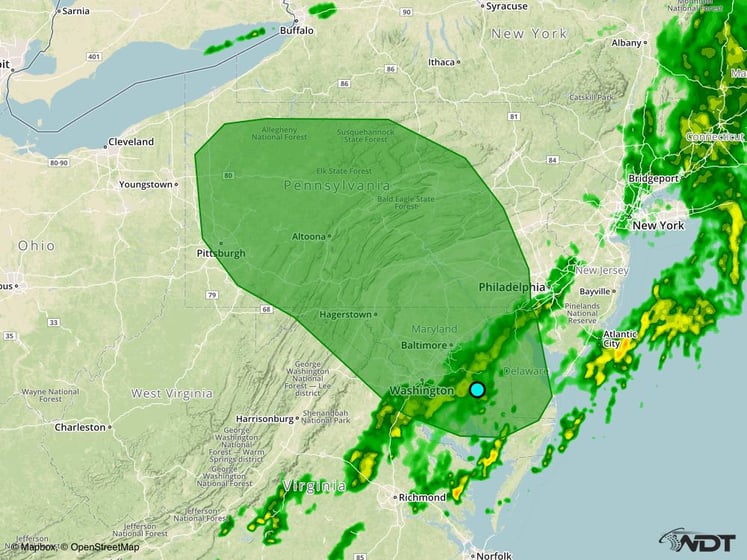 Excessive Rainfall Risk Outline for Thursday
Tropical Update
Showers and thunderstorms continue in association with a well-organized tropical wave located about 475 miles east-southeast of Barbados. The low appears to currently lack a closed circulation at this time. Environmental conditions are favorable for continued development. A tropical depression or tropical storm could develop later today or tonight, while the system moves westward to west-northwestward at 15-20 mph. Interests in the eastern and central Caribbean Sea, including the northern coast of South America, should monitor the progress of this disturbance. Regardless of whether this system is a tropical wave or tropical cyclone, heavy rains and wind gusts to tropical storm force are expected to spread over the Windward Islands and portions of the Lesser Antilles, beginning tonight and continuing into Wednesday.
Disorganized showers and thunderstorms over the southwestern Gulf of Mexico are associated with a trough of low pressure that is drifting westward. Upper level winds are not expected to be conducive for significant development before this system moves inland over Mexico during the next day or so.
Infrared Tropical Satellite
A Look Ahead
As the area of low pressure, mentioned in previous sections, continues to move northwestward, the associated warm front will stall across the Northeast and allow for strong to possibly severe thunderstorms across portions of the Mid Atlantic. By Sunday, thunderstorms will be possible for portions of the Central Plains as an area of low pressure develops in the lee of the Rockies.
This is just a brief look at current weather hazards. We can provide you site-specific forecast information for the purpose of protecting your personnel and assets. Try a 7-day demo right away and learn how timely precision weather information can enhance your bottom line.