National Weather Summary for Tuesday, October 25, 2016
by David Moran, on Oct 25, 2016 11:08:57 AM
Excessive rainfall is possible across the Midwest as a warm front associated with an area of low pressure lifts northward. Further south across portions of the Central Plains, instability building as a result of daytime heating will allow for the development of strong to severe thunderstorms. As the area of low pressure moves eastward on Wednesday, thunderstorms will be possible for the Missouri Valley. An area of low pressure will lift northward along the West Coast on Thursday, bringing a risk for excessive rainfall.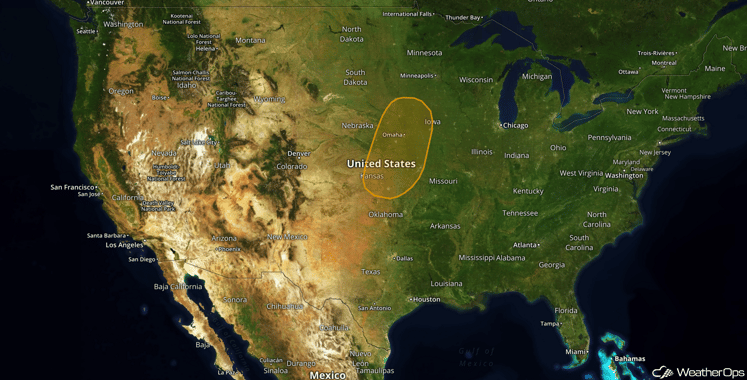 US Hazards
Region 1
Warm moist air will overspread much of the Southern and Central Plains. With daytime heating providing some modest instability across the region, showers and thunderstorms are forecast to increase in coverage and intensity during the afternoon. With only marginal wind shear across the region, but strong forcing as a result of the incoming upper level disturbance, isolated strong to severe thunderstorms will be possible. The primary hazard with any of the stronger storms will be the threat for damainging wind gusts and isolated large hail.
Major Cities in Region: Topeka, KS, Kansas City, MO, Omaha, NE, Des Moines, IA
Excessive Rainfall Possible Tuesday across the Midwest
An upper level disturbance will make its way into the Central Plains on Tuesday with a surface low pressure system forming on the lee of the Rockies. An associated warm front will lift northward towards Iowa and southern Wisconsin Tuesday evening which will bring warm moist air to portions of the Midwest and Central Plains. With ample moisture in place and the aforementioned warm front providing plenty of forcing, moderate to sometimes heavy rain and thunderstorm activity will become possible. This will lead to the threat for excessive rainfall across portions of the Midwest Tuesday afternoon and into the evening, especially just out ahead and along this warm front. Rainfall amounts of 1-2 inches, locally 3+, will be possible and bring the threat for flooding.
Major Cities in Region: Des Moines, IA, Waterloo, IA, Rochester, MN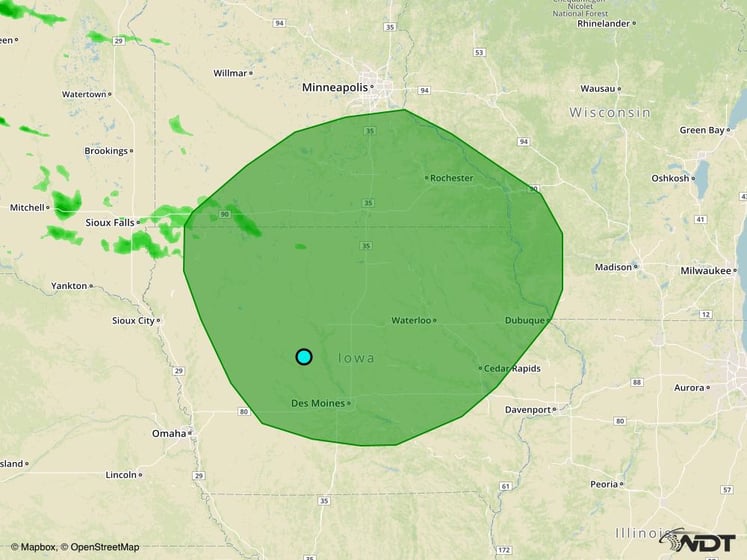 Excessive Rainfall Risk Outline for Tuesday
Strong to Severe Thunderstorms Possible across the Missouri Valley on Wednesday
The low pressure that was in the Northern Plains on Tuesday moves eastward on Wednesday towards the Great Lakes and Ohio Valley region associated cold front will progress eastward across the Southern Plains. Ongoing early morning rain and thunderstorm activity may limit instability during the afternoon and evening hours however enough instability and wind shear is forecast to remain present across the region that some isolated strong to severe thunderstorms will be possible during the afternoon and evening hours. Damaging wind gusts and isolated large hail will be the primary concern with any stronger thunderstorm that forms.
Major Cities in Region: Oklahoma City, OK, Tulsa, OK, Joplin, MO, Memphis, TN, St. Louis, MO,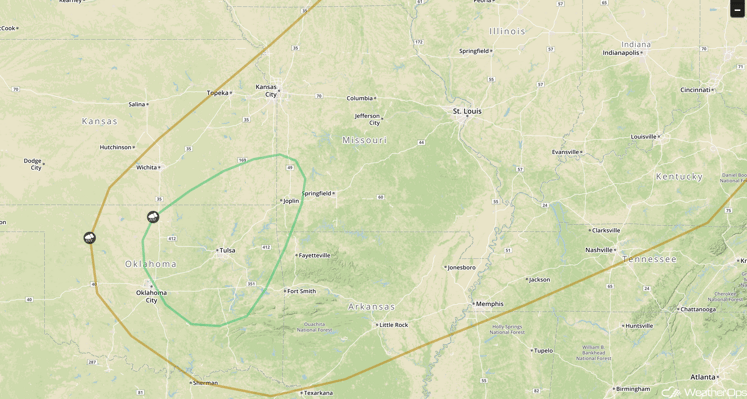 SPC Convective Outlook for Wednesday
Excessive Rainfall Possible Thursday for Portions of Northern California
A low pressure system will continue to lift northward into Canada with a stationary boundary stretching southward just offshore the US West Coast. On the southern end of this stationary boundary a new low pressure system will form and lift northeastwards toward central California bringing another plume of deep moisture to this region. With this deep moisture in place, heavy to excessive rainfall may be possible late Thursday night into Friday morning. Rainfall amounts of 1-3 inches, locally 4+, will be possible across the outlined region.
Major Cities in Region: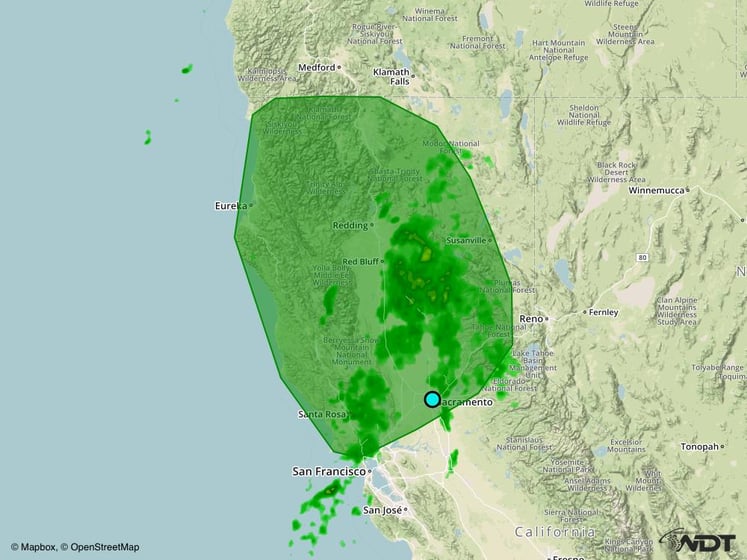 Excessive Rainfall Risk Outline for Thursday
Tropical Update
No tropical development is anticipated over the next 48 hours.
A Look Ahead
The weather pattern will remain fairly benign across much of the US for the remainder of the weekend and into early next week with little to no adverse impacts forecast. There will remain a threat for some light shower activity across portions of the Pacific Northwest as low pressure remains just offshore. There will also be a threat for some shower activity across portions of the Great Lakes eastward to the Northeast as low pressure that was located in the Upper Midwest on Saturday continues eastward towards the Canadian Maritimes.
This is just a brief look at current weather hazards. We can provide you site-specific forecast information for the purpose of protecting your personnel and assets. Try a 7-day demo right away and learn how timely precision weather information can enhance your bottom line.