National Weather Summary for Tuesday, October 10, 2017
by David Moran, on Oct 10, 2017 10:22:49 AM
A cold front moving through the Mid Mississippi Valley will be the focus for the development of thunderstorms on Tuesday.
Thunderstorms for the Mid Mississippi Valley on Tuesday
Elevated Winds Tuesday for the Western Gulf of Mexico
Risk for Thunderstorms across the Southeast on Wednesday
Tropical Update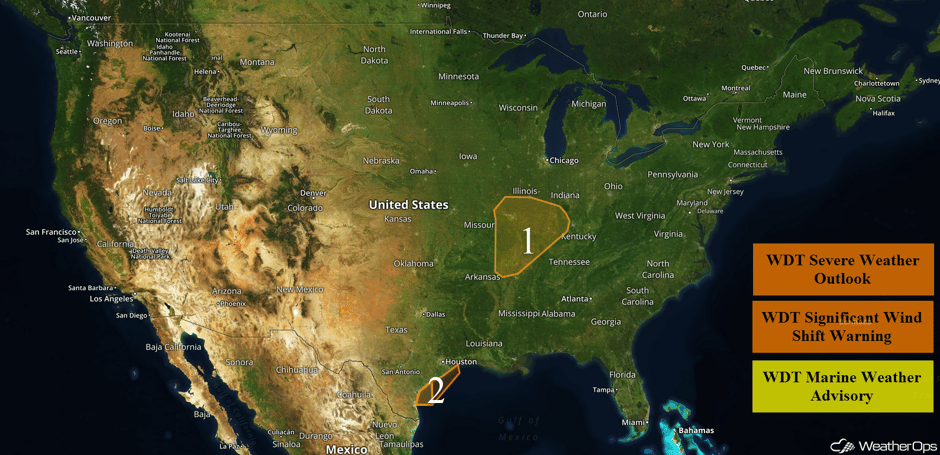 US Hazards
Thunderstorms for the Mid Mississippi Valley on Tuesday
A cold front is forecast to track to the east throughout the afternoon and evening over the region. With warming temperatures and increasing moisture, some instability will build along and ahead of the cold front. A weak trough will provide upper level support, allowing a risk of strong to severe thunderstorms during the afternoon and evening. Thunderstorms will likely be supercells or organized thunderstorm clusters. Due to the weak wind shear leading to the potential for supercells, there will be a low risk for tornadoes, along with a risk for damaging winds.
Major Cities in Region: Jonesboro, AR, St. Louis, MO, Evansville, IN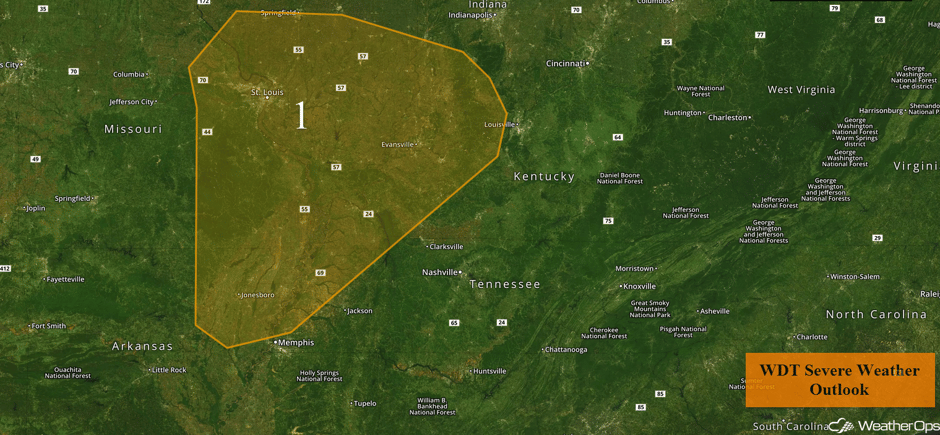 Region 1
Elevated Winds Tuesday for the Western Gulf of Mexico
A cold front will move across the western Gulf of Mexico late this morning into the early afternoon. Behind the front, winds are forecast to shift to the north and increase to 20-30 knots with gusts in excess of 35 knots. Winds will subside by late evening.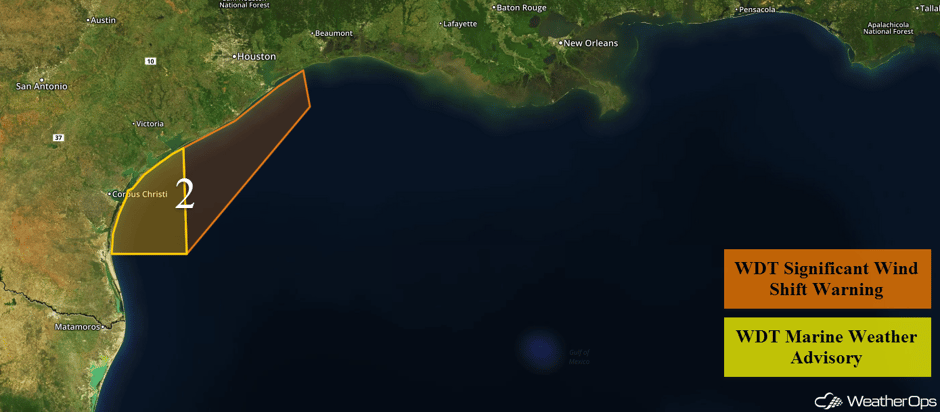 Region 2
Risk for Thunderstorms across the Southeast on Wednesday
The threat for a few strong thunderstorms will shift into the Southeast on Wednesday as a cold front continues eastward. Widely scattered showers and thunderstorms should develop across the Southeast during the afternoon. Some of this activity may become strong with the primary hazard being strong to damaging winds. The threat will likely diminish during the early evening.
Major Cities in Region: Birmingham, AL, Atlanta, GA, Knoxville, TN, Raleigh, NC, Washington, DC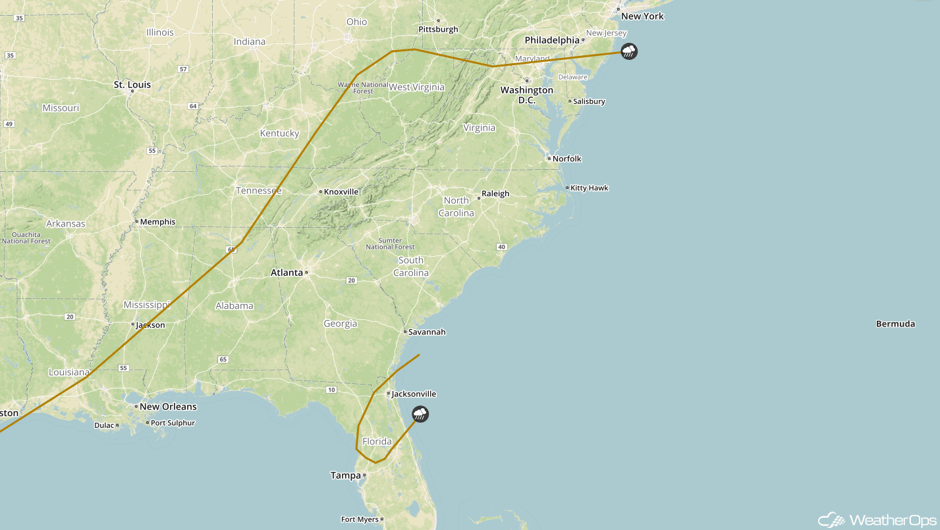 SPC Convective Outlook for Wednesday
Tropical Update
Tropical Storm Ophelia is 790 miles west-southwest of the Azores and is moving southeastward at 3 mph. This motion is expected to continue for the next day or two. Maximum sustained winds are at 50 mph with higher gusts. Gradual strengthening is forecast and Ophelia is expected to become a hurricane by Wednesday.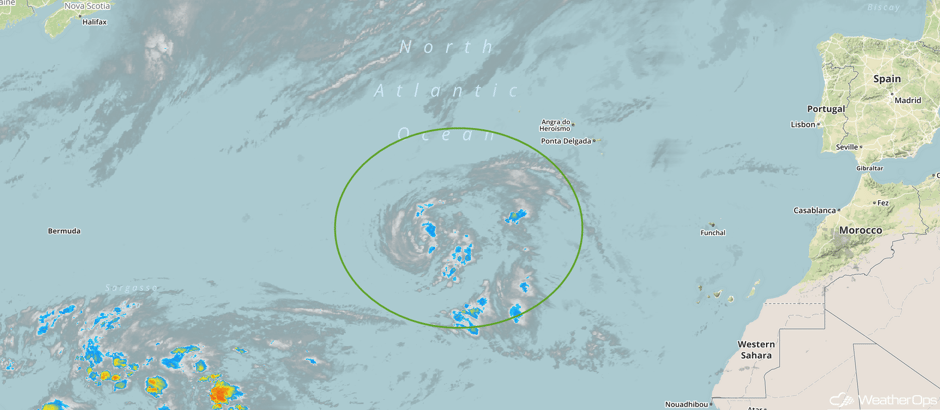 Enhanced Infrared Tropical Satellite
A Look Ahead
Model guidance continues to agree that a strong area of low pressure will develop across the Central Plains on Saturday which will allow a frontal boundary to stall over the Midwest into the Great Lakes. Widespread showers and thunderstorms will likely develop along the front for much of the afternoon into the overnight hours. Rainfall amounts in excess of 3 inches with locally higher amounts are forecast. Confidence is low regarding totals and will likely be refined in the coming days.
This is just a brief look at current weather hazards. We can provide you site-specific weather forecast information for the purpose of protecting your personnel and assets and to assess your weather risk. Try a 7-day demo right away and learn how timely precision weather information can enhance your bottom line.