National Weather Summary for Tuesday, March 8, 2016
by David Moran, on Mar 8, 2016 12:06:40 PM
Heavy rain and thunderstorms will continue across portions of the Southern Plains through the day on Tuesday ahead of a slow moving upper level trough.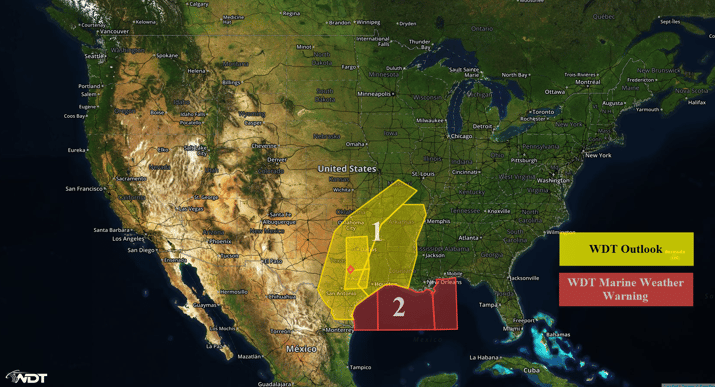 US Hazards
Region 1
Deep southeasterly flow over the Southern Plains at the surface will transport rich Gulf moisture into Region 1. At the same time, a slow moving upper level trough over the Southwest will transport Pacific moisture northeast into the region as well. The combination of these two features will lead to widespread showers and thunderstorms across the region that will be capable of producing excessive rainfall. Widespread rainfall amounts of 2-4 inches can be expected with locally higher amounts in excess of 6 inches possible in some locations. These heavy rains will lead to flooding in low-lying areas, areas near waterways, and areas with poor drainage.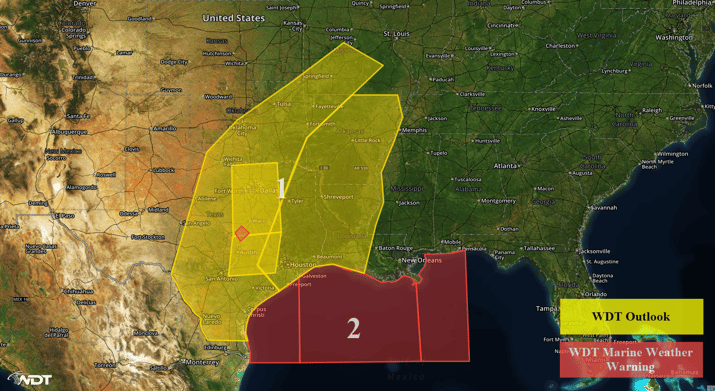 Region 1

Region 2
An intense area of low pressure will move slowly east across Texas this week. As a result, there will be a prolonged period of enhanced conditions and thunderstorm potential across Region 2. Southwesterly winds and seas will continue to increase tonight ahead of the low and associated front. The front will move eastward slowly throughout the day, eventually moving out of the eastern edge of the warning area by late Wednesday evening. Winds will be southeasterly at 25-35 knots with frequent gale force winds possible tonight into early Wednesday morning. Near shore seas will build to 6-9 feet and deep water seas will build to 10-14 feet. Widespread thunderstorms, some severe, will be possible tonight through Wednesday. Waterspout potential will also be high.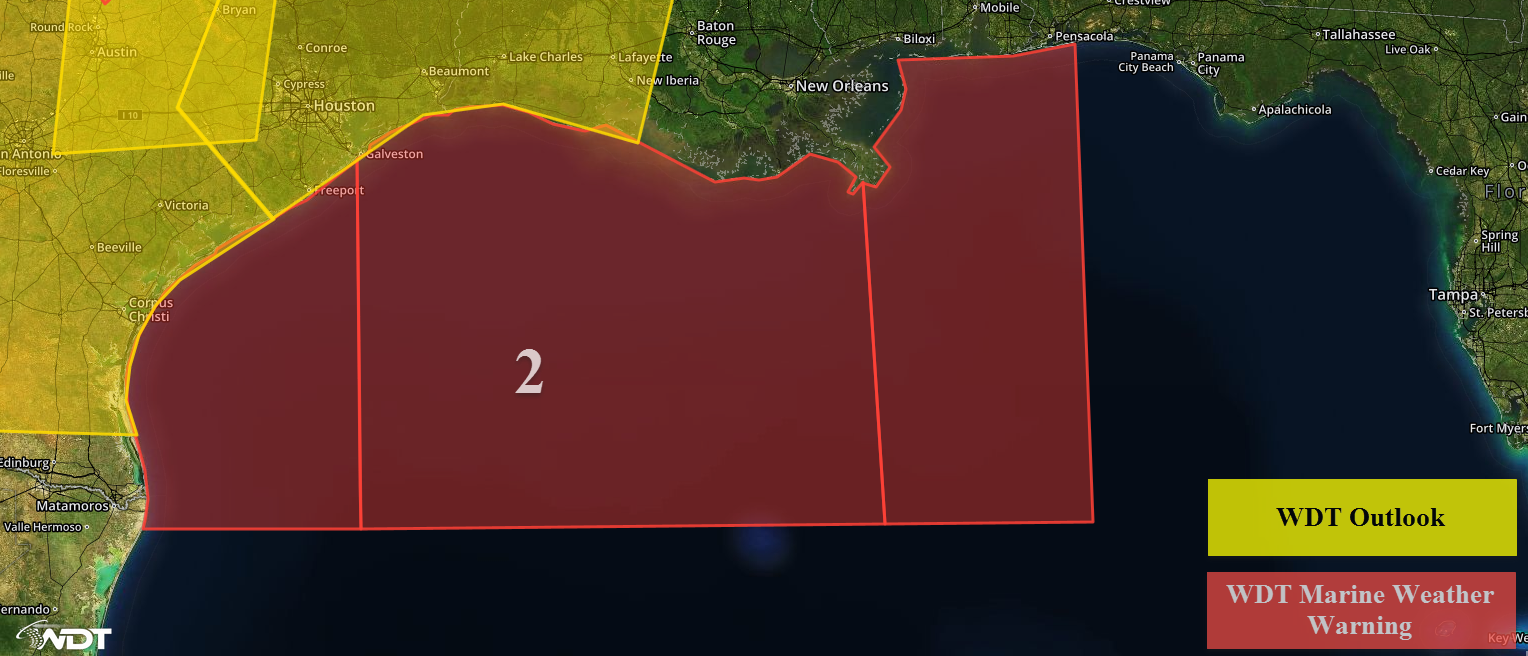 Region 2