National Weather Summary for Tuesday, March 22, 2016
by David Moran, on Mar 22, 2016 11:44:36 AM
A surface low will bring snow from portions of the Rockies into the Great Lakes Wednesday and Thursday. A cold front moving into the Western Gulf of Mexico will bring strong northerly winds, elevated seas, and thunderstorms.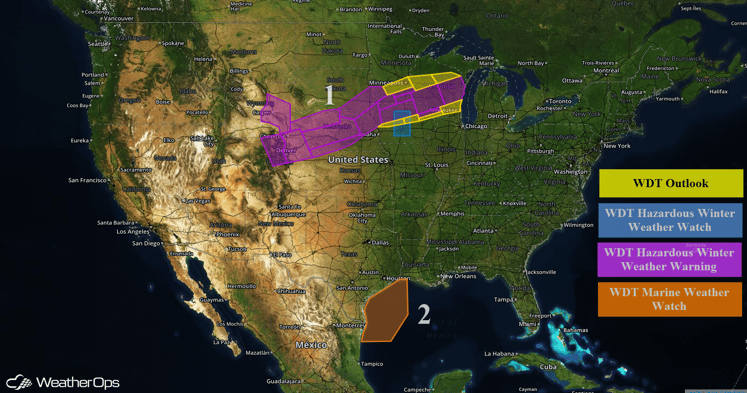 US Hazards
Region 1
A strong developing low pressure system will move through the Central Plains and into the Midwest on Wednesday, bringing much colder temperatures to Region 1. Precipitation will likely begin as rain, will transition to snow Wednesday morning. Across the Northern Plains, 4-8 inches with locally higher amounts in excess of 10 inches will be possible. Closer to the Great Lakes, 8-12 inches with locally higher amounts in excess of 16 inches will be possible. In addition, winds will be northerly at 15-25 mph with gusts in excess of 45 mph and visibilities will be less than a mile at times.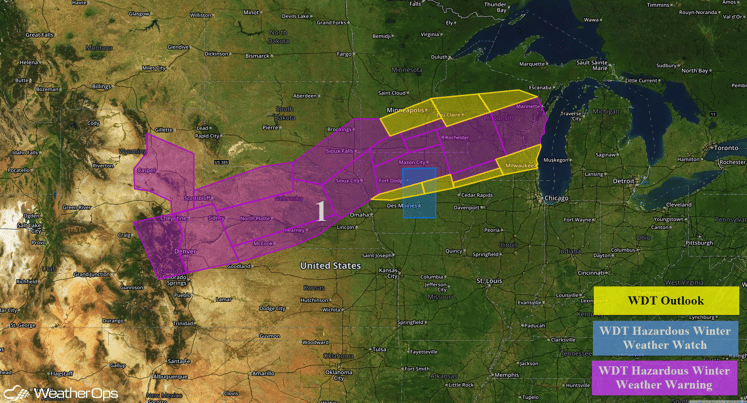 Region 1
Region 2
A cold front is forecast to begin moving into the western Gulf of Mexico Thursday morning. Ahead of the front, winds will be moderate to fresh out of the south. As the cold front passes, winds will become southwesterly, then northwesterly, and finally northerly, increasing to strong to near gale. Wind gusts to gale force will be possible. Seas will build from 4-6 feet ahead of the front, to 6-8 feet behind the front. The elevated conditions will persist behind the cold front through late Thursday night. In addition, thunderstorms will be possible along the cold front. The stronger thunderstorms may contain wind gusts in excess of 45 knots, frequent lightning, and locally enhanced conditions.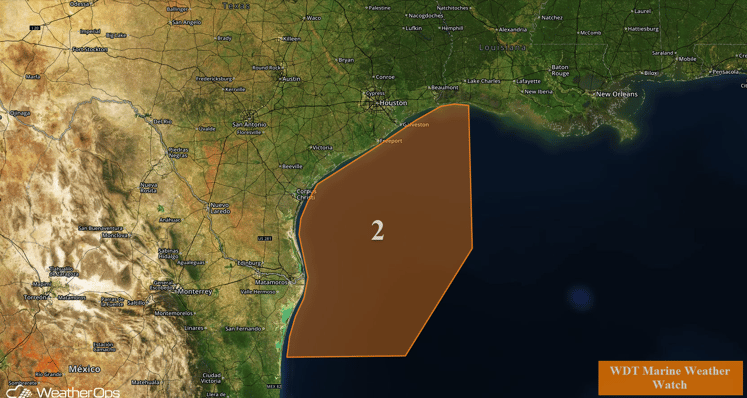 Region 2