National Weather Summary for Tuesday, March 1, 2016
by David Moran, on Mar 1, 2016 11:59:51 AM
Snow and freezing rain are likely across the Great Lakes and Northeast Tuesday and Wednesday as an area of low pressure moves from the Ohio Valley into New England. Severe thunderstorms will be possible from portions of the Ohio River Valley southward into the Southeast. Across the Gulf of Mexico, moderate seas and winds in excess of 30 knots will be possible Wednesday morning.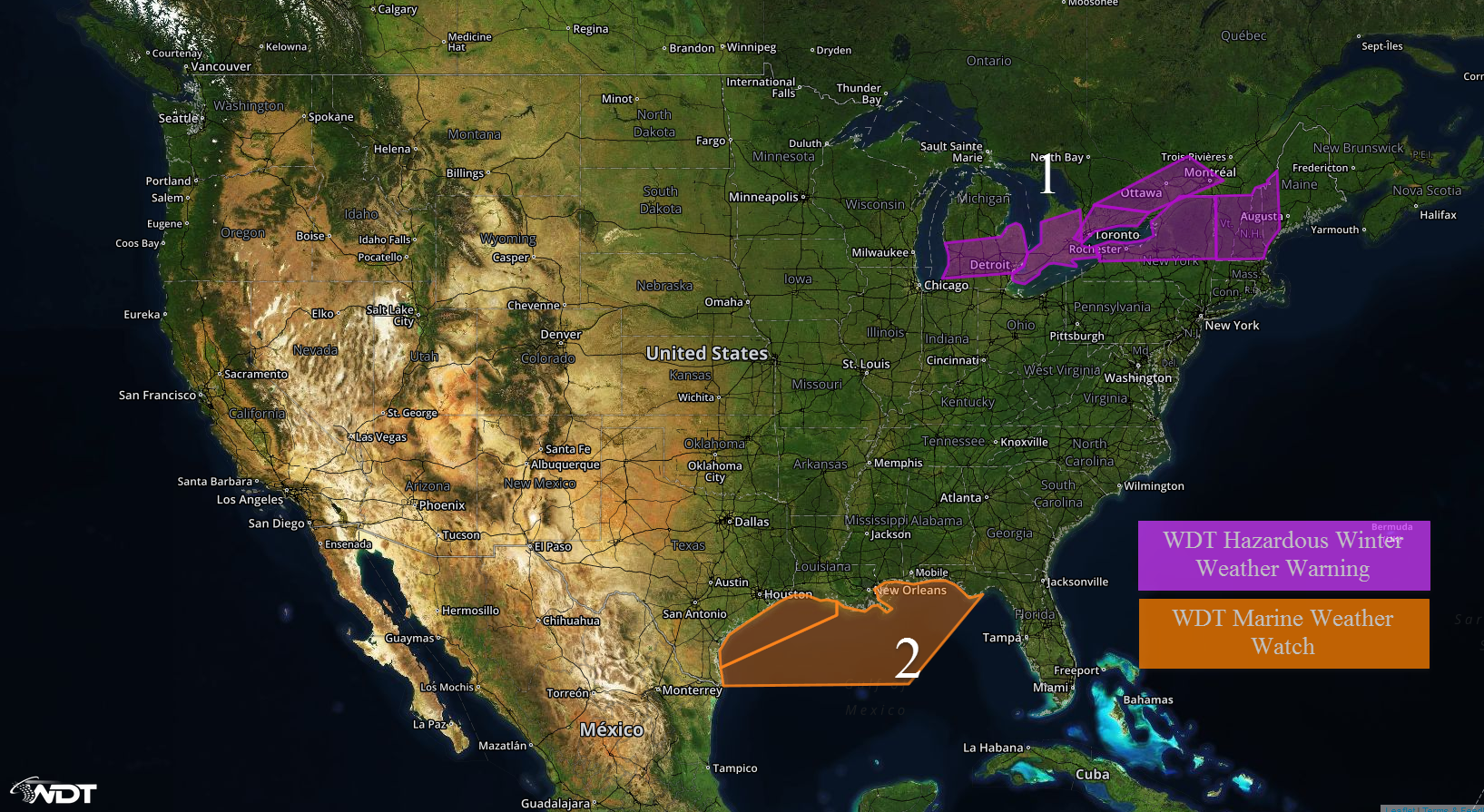 US Hazards
Severe thunderstorms possible across Ohio Valley and Southeast

A midlevel trough will move across the Mid Mississippi Valley with an intensifying surface low moving from eastern Missouri into Ohio during the day. A cold front will trail southwestward from the low and move quickly to the southeast throughout the day. Storms will develop as the front moves into a region of warm moist air being pulled northward. Isolated severe thunderstorms will be possible, with the primary hazards being hail larger than 1.5 inches, wind gusts in excess of 50 mph, and isolated tornadoes.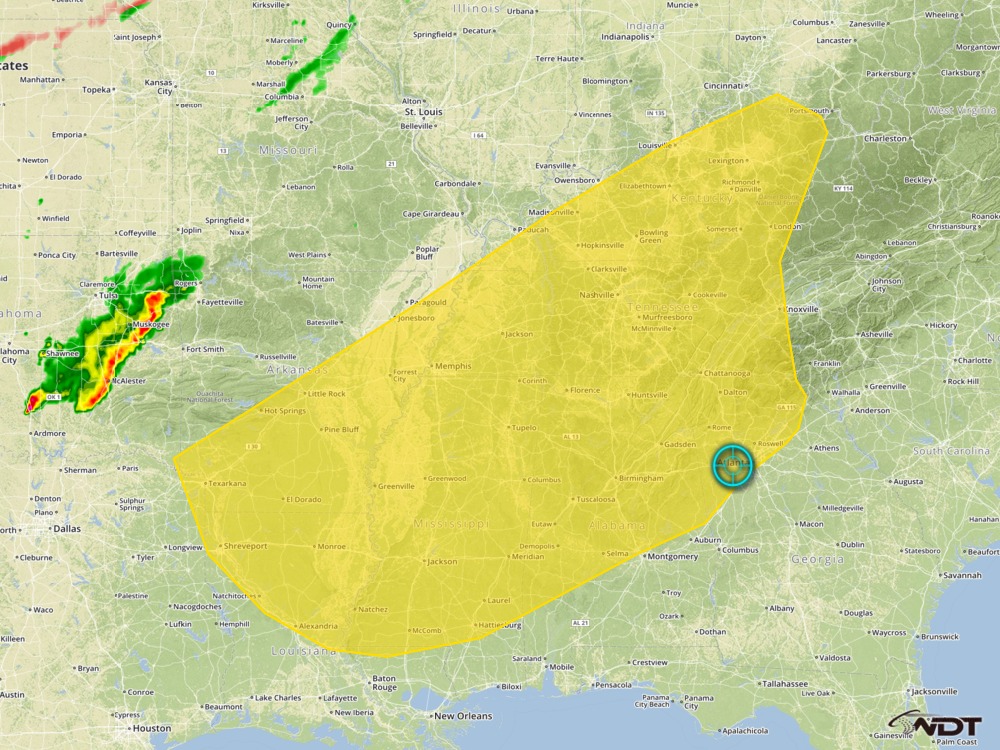 Severe Thunderstorm Risk Outline
Region 1

An area of low pressure moving through the Ohio Valley will intensify as it moves into New England and bring snow from portions of the Great Lakes and eastward into the Northeast. Snow accumulations of 3-6 inches with locally higher amounts will be possible. In addition, a light glaze to a tenth of an inch of ice is possible. Travel conditions will continue to deterioriate through out the day. Northwesterly winds of 15-25 mph with gusts in excess of 35 miles per hour will limit visibility at times.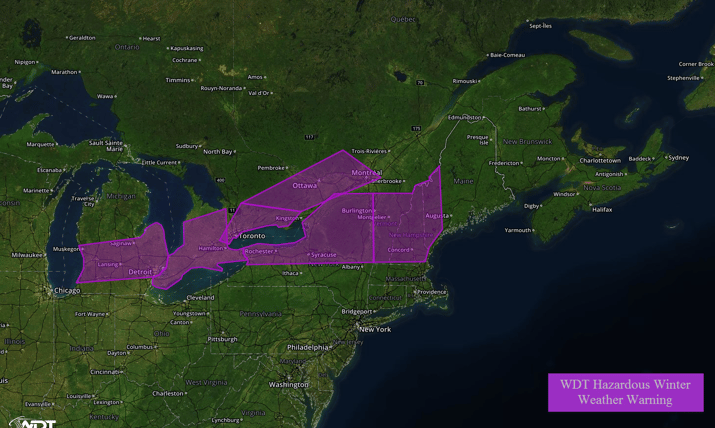 Region 1
Region 2
A cold front is expected to move into the Gulf of Mexico late Tuesday evening into Wednesday morning. Winds ahead of the front should be westerly and moderate with winds shifting to the north-northeast at 20-25 knots with gusts in excess of 30 knots behind the front. Seas will be moderate behind the frontal passage.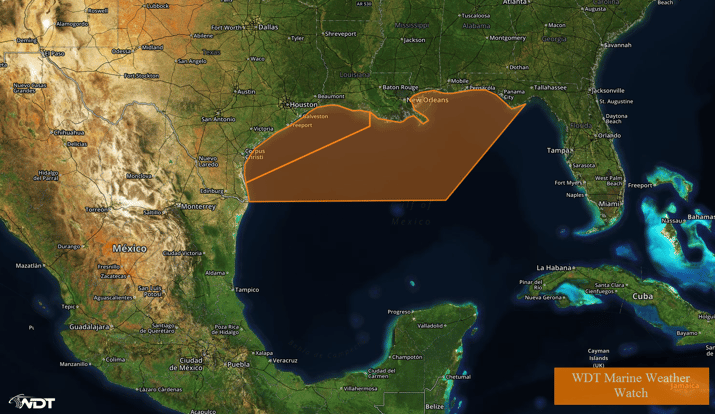 Region 2