National Weather Summary for Tuesday, June 7, 2016
by David Moran, on Jun 7, 2016 10:56:52 AM
Heavy to excessive rainfall will continue across Florida as Tropical Storm Colin moves northeastward. A cold front moving across New England will allow for the potential for strong to severe thunderstorms into the afternoon.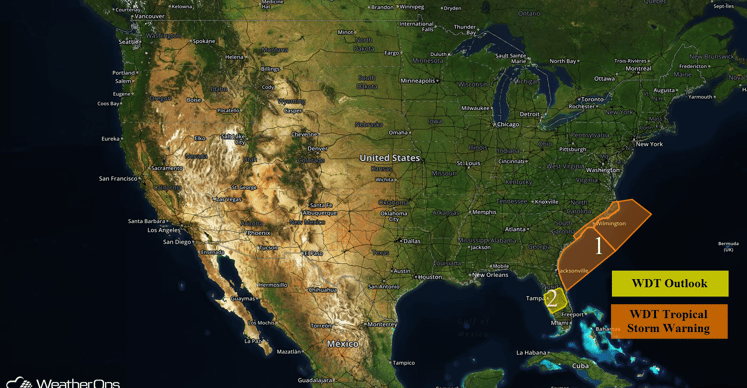 US Hazards
Region 1
Tropical Storm Colin has recently moved offshore into the Atlantic, and is expected to continue a northeastward track while accelerating. Re-intensification is expected to occur over the next 24 hours, with the heaviest conditions confined to the eastern quadrants of the storm. Winds in excess of 50 knots and rough to very rough seas will be possible across Region 1. Conditions should improve from southwest to northeast Tuesday afternoon as Colin quickly tracks away.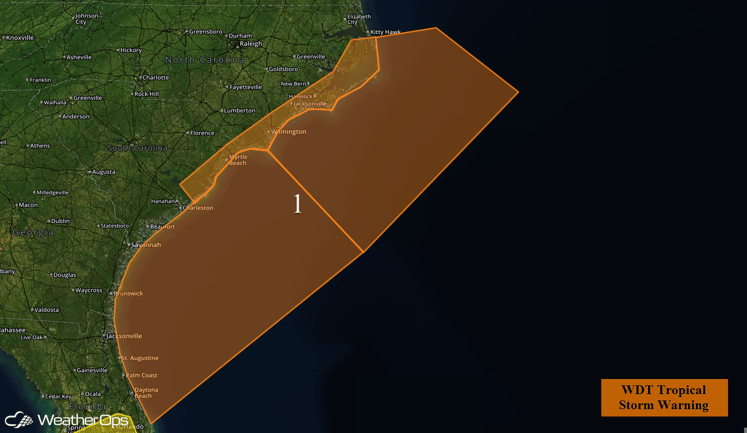 Region 1
Region 2
As Tropical Storm Colin departs from the east coast of Florida and continues into the Atlantic, moisture will remain abundant across Central Florida. As tropical moisture continues to be pumped in, moderate to heavy rainfall will continue throughout the afternoon hours. Rainfall amounts will generally be between 1-2 inches with locally higher amounts in excess of 3 inches possible. Given the amount of rain that has already fallen since Monday, flash flooding will still be possible for much of the region.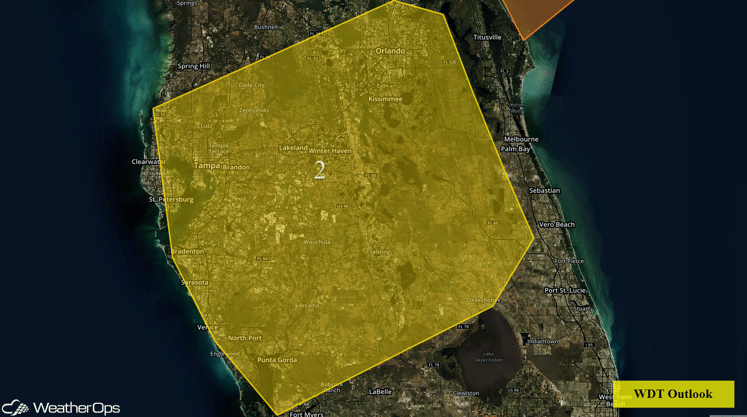 Region 2
Isolated Strong to Severe Thunderstorms Possible for New England on Tuesday
Isolated strong to severe thunderstorms will be possible across New England ahead of a cold front. With warming temperatures, instability may be sufficient for the development of strong to severe thunderstorms. Damaging wind gusts will be the primary threat from any developing thunderstorms.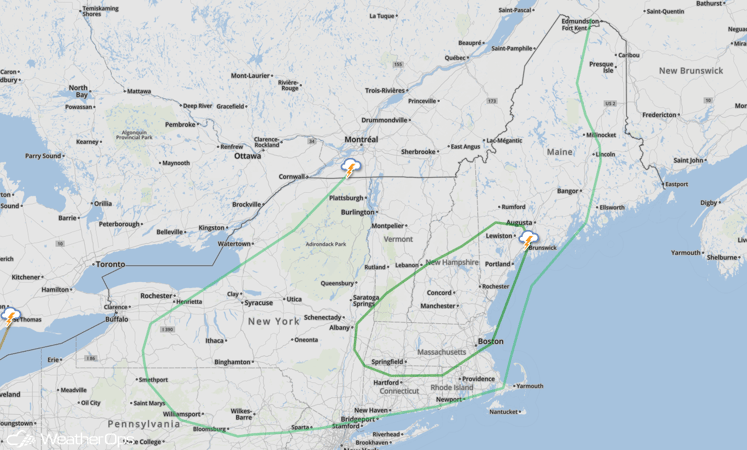 SPC Convective Outlook