National Weather Summary for Tuesday, January 9, 2018
by Chris Kerr, on Jan 9, 2018 9:59:34 AM
Heavy rainfall will occur across parts of California and the Southwest U.S. as a cold front tracks through the western U.S. Another area of rainfall will occur across Florida. Valley rains and higher elevation snow will occur across the Intermountain West as low pressure tracks through the region. Finally, lingering snowfall across the Northeast U.S. will taper off later today.
Periods of heavy rainfall will occur across California and adjacent parts of the Southwest U.S.
Periods of moderate to heavy snow will occur across eastern Montana.
Light amounts of lingering snow across the Northeast should only cause minimal impacts.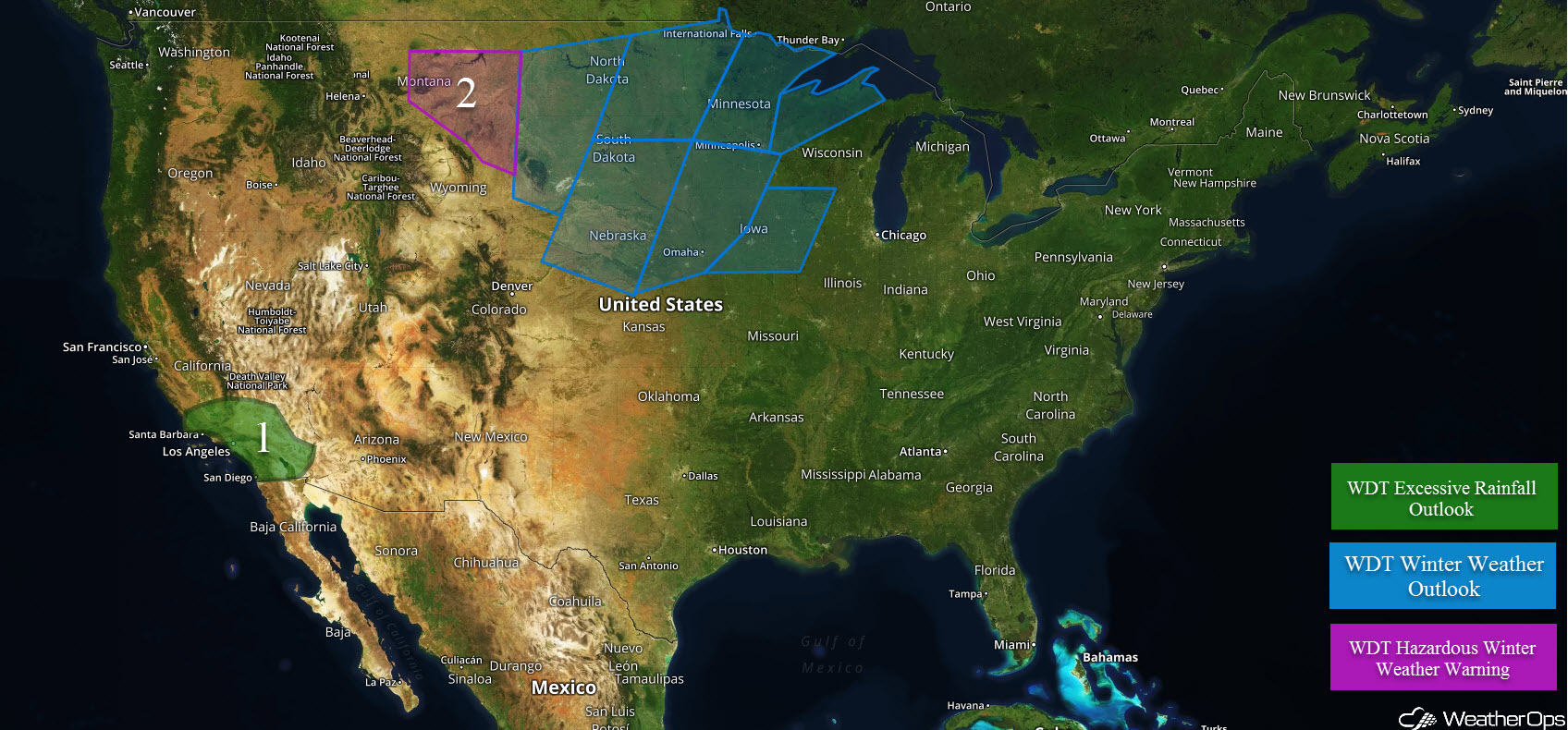 US Hazards
After a rainy Monday, a cold front will move onshore across southern California and adjacent parts of the Southwest today, allowing for moderate to heavy rainfall this morning and into the early afternoon hours. Anywhere from an additional 1.0 to 3.0 inches will be possible, with local amounts possibly exceeding 4.0 inches across some locations. This will pose a flash flooding risk for many areas across southern California, especially where recent wildfires have occurred.
Major Cities in Region: Los Angeles, CA, San Diego, CA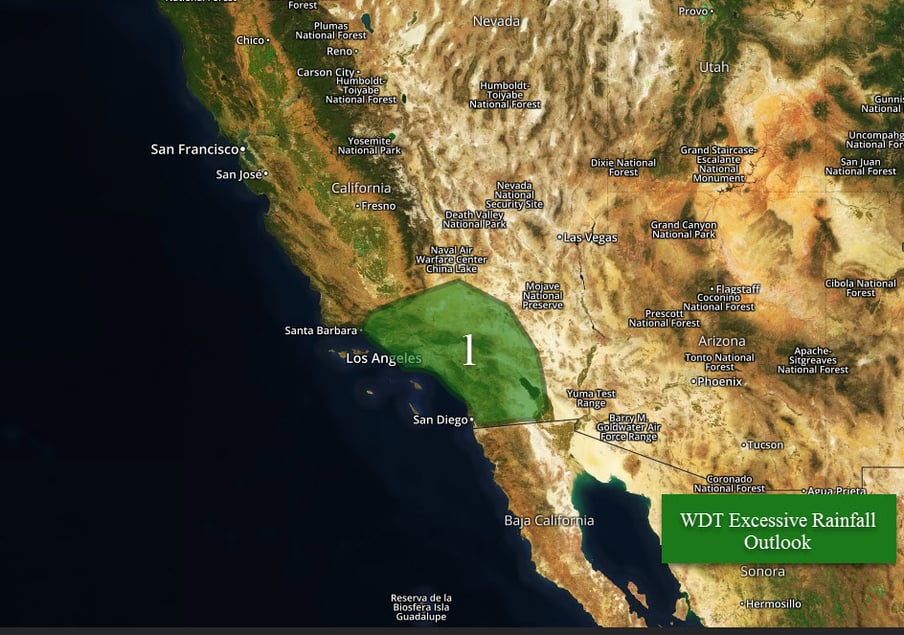 Moderate to heavy snowfall will occur across eastern Montana today. Snowfall amounts of 3 to 6 inches, with locally 8 inches plus will be possible. In addition, Gusty winds will allow for blowing snow, reduced visibilities, and dangerously cold wind chills.
Major Cities in Region: Billings, MT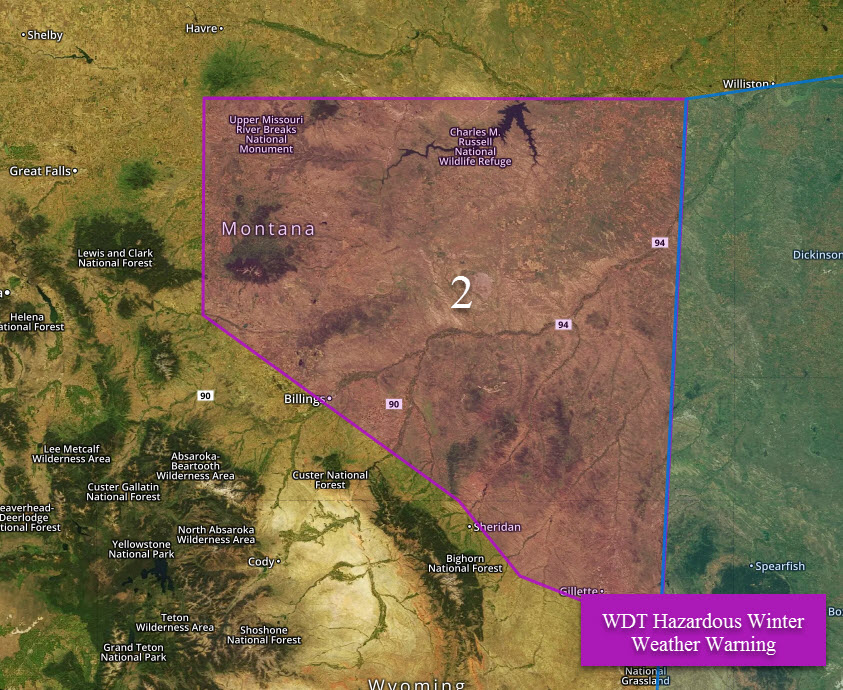 A Look Ahead
Model guidance is in good agreement that a strong winter storm will impact the Central and Northern Plains from Wednesday afternoon into Thursday. An area of low pressure will track across the Plains and Upper Midwest, with an expansive area of moderate to heavy snowfall forming along the low's frontal boundaries. Light snowfall will begin to fall across portions of the western Dakotas during the afternoon hours, and increase in intensity and coverage as the low moves east to southeastward. In addition to the possibility of heavy snowfall, very strong winds will cause the potential of near-blizzard to potentially blizzard conditions across portions of the Central Plains. Snow accumulations of a couple of inches to over a half of a foot can be expected across the threat region, with some areas possibly seeing over a foot where some of the heaviest bands develop. There will also be the potential for some ice accumulation along the transition zones where temperatures will not have fallen below freezing. As the low tracks eastward by Thursday and Friday, heavy snow and some ice accumulation will affect the Midwest and Great Lakes region.
This is just a brief look at current weather hazards. We can provide you site-specific weather forecast information for the purpose of protecting your personnel and assets and to assess your weather risk. Try a 7-day demo right away and learn how timely precision weather information can enhance your bottom line.