National Weather Summary for Tuesday, February 7, 2017
by David Moran, on Feb 7, 2017 11:26:11 AM
Severe thunderstorms will continue Tuesday from the Great Lakes to the Southeast ahead of a cold front associated with an area of low pressure moving through the Great Lakes. Snow is likely to develop over the higher elevations of California and Oregon throughout the day. An area of low pressure will move across the northern US, bringing snow to portions of the Northern Plains, Upper Midwest, Great Lakes, and Northeast through Wednesday.
US Hazards
Region 1
Severe thunderstorms will continue throughout the day across Region 1. Warm moist air is moving northward toward the Great Lakes, as well as a surface low. A cold front extends southward from the low and will move across the region throughout the day. In addition, an upper-level disturbance will be moving across the region. Severe thunderstorms capable of large hail and tornadoes are already ongoing across portions of Louisiana, Mississippi, Alabama, and the Florida Panhandle. Storms will likely intensify through the afternoon. Further north, storms should develop along the cold front with damaging winds the primary hazard.
Update 11:33am CST: Tornado Warnings near New Orleans, LA.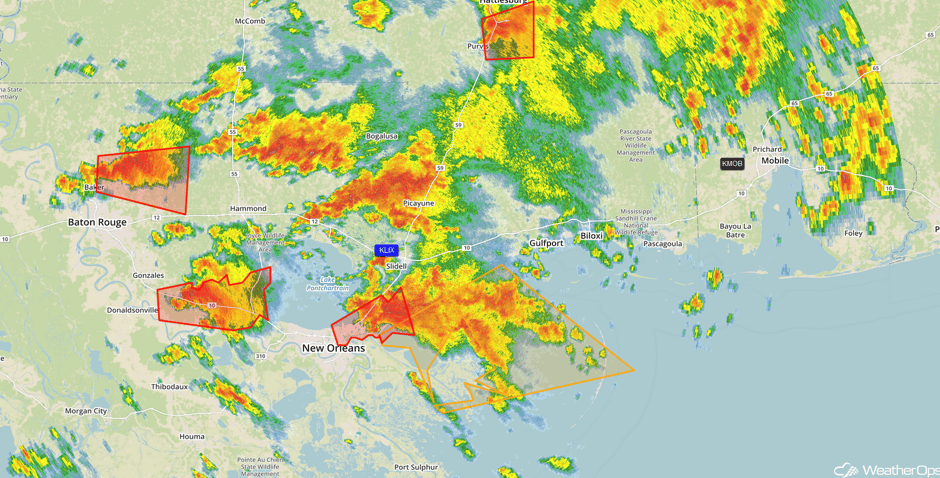 Tornado Warnings and Radar
Incredibly large #tornado in New Orleans. #LAwx https://t.co/4wfZGVg1z5

— Jennifer Watson (@JWatson_Wx) February 7, 2017
Update 12:10pm CST: New Orleans under Tornado Warning.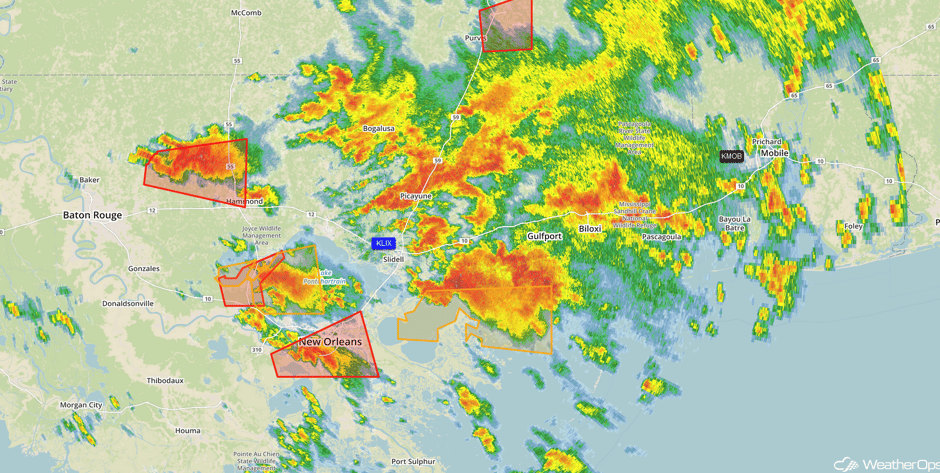 Radar 12:10pm CST
Unreal Tornado view out of Michoud (New Orleans East). Never a tornado quite like this for NOE https://t.co/gJNAlZ66vJ #LAwx pic.twitter.com/o9uf5BJX1B

— 28storms.com (@28storms) February 7, 2017
Update 1:34pm CST: Tornado Warning southeast of Montgomery, AL.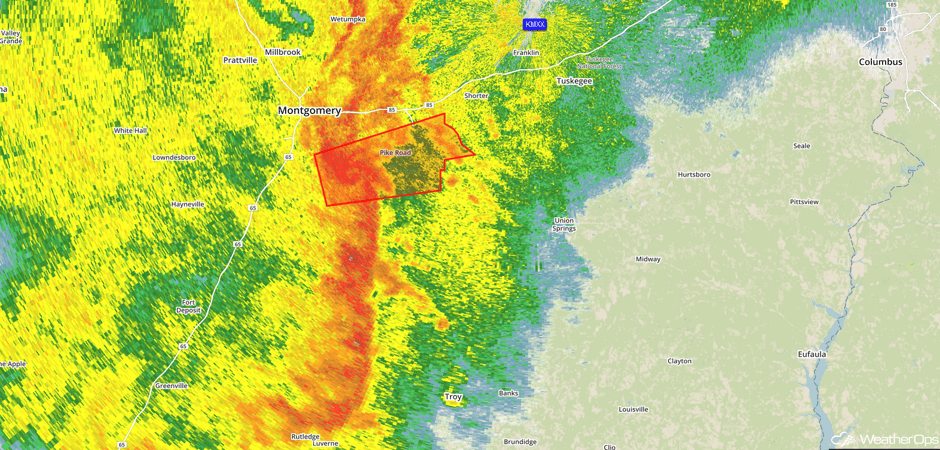 Radar 1:34pm CST
Major Cities in Region: Lafayette, LA, New Orleans, LA, Mobile, AL, Tallahassee, FL, Jackson, MS, Birmingham, AL, Atlanta, GA, Memphis, TN, Nashville, TN, Indianapolis, IN, Columbus, OH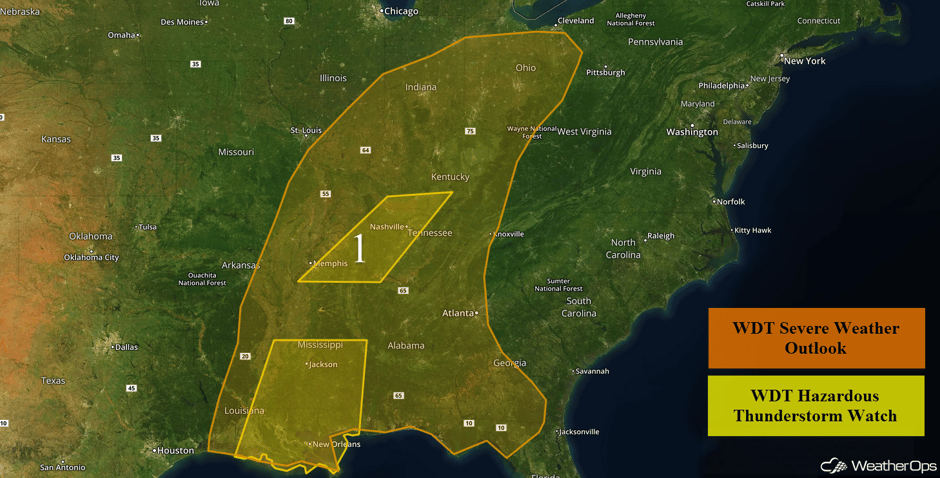 Region 1
Region 2
Strong onshore flow from the Pacific combined with a series of passing disturbances will continue to produce significant snowfall across the region through Tuesday evening. Snow levels are forecast to begin rising on Tuesday. Snowfall accumulations of 2-3 feet are forecast above 6,000 feet across portions of California. In addition, southerly to southwesterly winds of 20-30 mph with gusts of 50-60 mph are expected. Across eastern Oregon and southwestern Idaho, snow will continue through the morning. Snowfall totals of 3-6 inches with locally higher amounts are expected.
Major Cities in Region: Klamath Falls, OR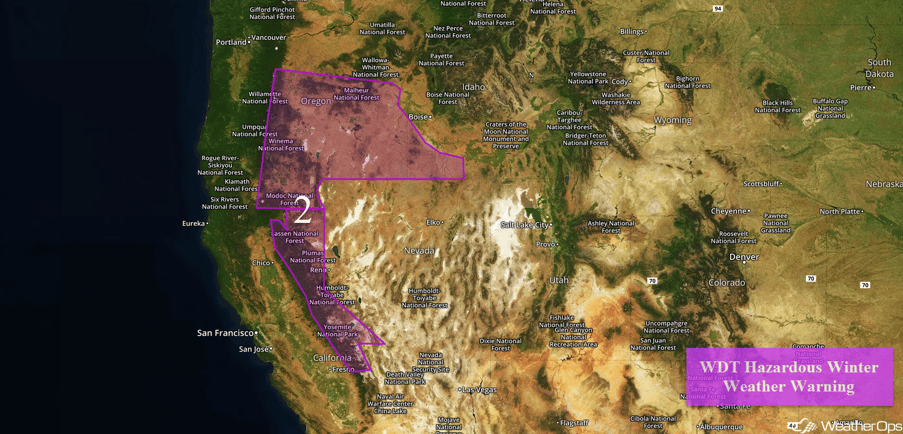 Region 2
Region 3
An area of low pressure moving across the Plains will allow for snow across portions of the Northern Plains, Upper Midwest, and Great Lakes. Snowfall amounts of 3-6 inches with locally higher amounts in excess of 8 inches are expected across North Dakota. Across Minnesota, accumulations of 3-5 inches with locally higher amounts of 6 inches are expected. For northern portions of Wisconsin and Michigan, 3-6 inches with isolated higher amounts of 8 inches are possible through early Wednesday morning. As the area of low pressure continues to move into the Northeast, 1-3 inches of snow are forecast for portions of New York, Vermont, and New Hampshire. Across portions of Maine, snow accumulations of 6-8 inches and locally higher amounts in 10 inches are expected.
Major Cities in Region: Minot, ND, International Falls, MN, Traverse City, MI, Albany, NY, Augusta, ME, Bangor, ME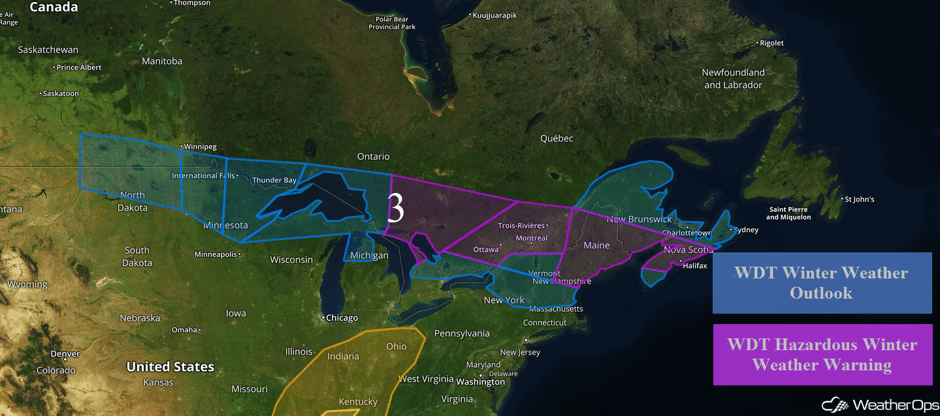 Region 3
Strong to Severe Thunderstorms Possible across the Southeast on Wednesday
As an area of low pressure continues to move northeastward on Wednesday, the associated cold front will move southeastward. While there will be ongoing thunderstorms during the morning, instability will build ahead of the front. With this instability in place and forcing provided from the front, some isolated to scattered strong to severe thunderstorms may develop across portions of the Southeast. Small hail and damaging winds will be the primary hazards with any storm that develops.
Major Cities in Region: Nashville, TN, Birmingham, AL, Atlanta, GA, Charlotte, NC, Charleston, SC, Norfolk, VA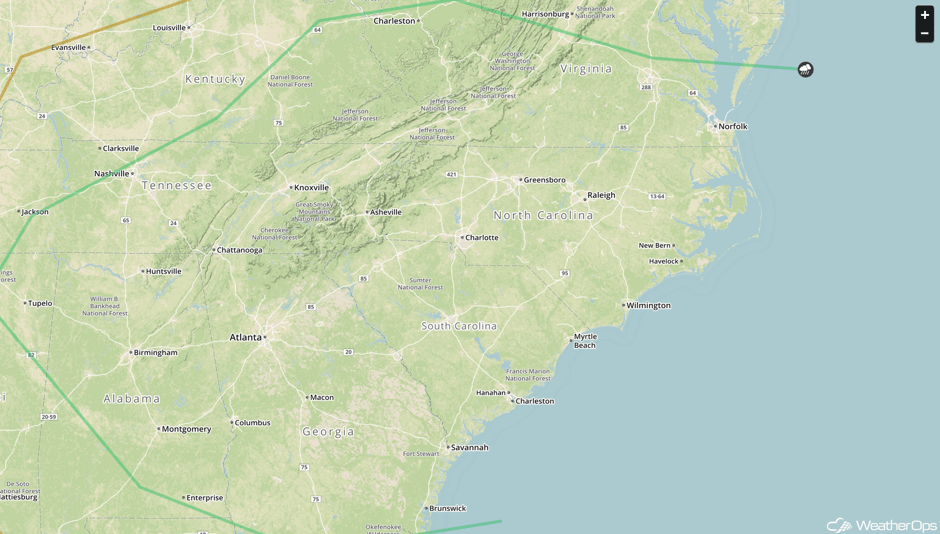 SPC Convective Outlook for Wednesday
Excessive Rainfall Possible for Portions of Northern California Wednesday and Thursday
A Pacific low pressure system will make its way into the Pacific Northwest on Wednesday into Thursday with the associated cold front reaching the California coastline by early Thursday morning. Out ahead of this front, anonymously high moisture will spread across the outlook area. With the front promoting forcing and deep moisture across the area, showers will increase in intensity and coverage becoming a steady rain across northern California on Wednesday. This steady rainfall will continue into Friday as the low moves little over the next few days. This will lead to the possibility for heavy to excessive rainfall with general rainfall amounts of 6-10 inches locally 12+ possible which will lead to localized flooding and excessive runoff.
Major Cities in Region: Eureka, CA, San Francisco, CA, Sacramento, CA, Medford, OR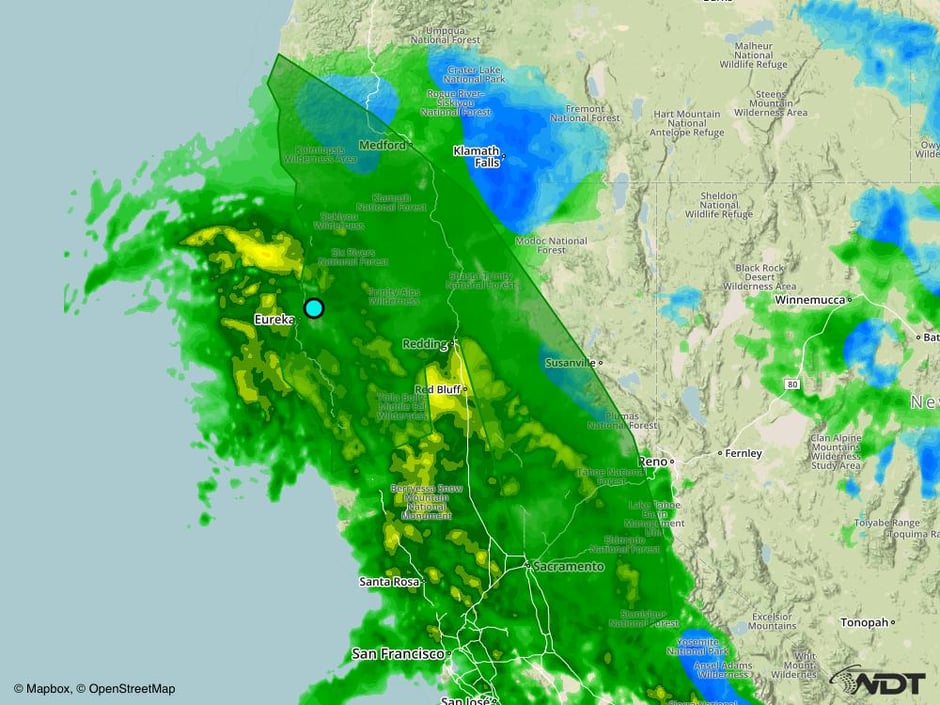 Excessive Rainfall Risk Outline for Wednesday and Thursday
A Look Ahead
On Friday, mountain snow and scattered showers is forecast across the Pacific Northwest as an area of low pressure approaches the region. Into the weekend, light rain and snow may develop across the Great Lakes and Ohio Valley, on Saturday.
This is just a brief look at current weather hazards. We can provide you site-specific forecast information for the purpose of protecting your personnel and assets. Try a 7-day demo right away and learn how timely precision weather information can enhance your bottom line.