National Weather Summary for Tuesday, February 21, 2017
by David Moran, on Feb 21, 2017 11:18:49 AM
Elevated winds and seas are expected for portions of the northwestern Gulf of Mexico through the day on Tuesday as an area of low pressure moves across the region.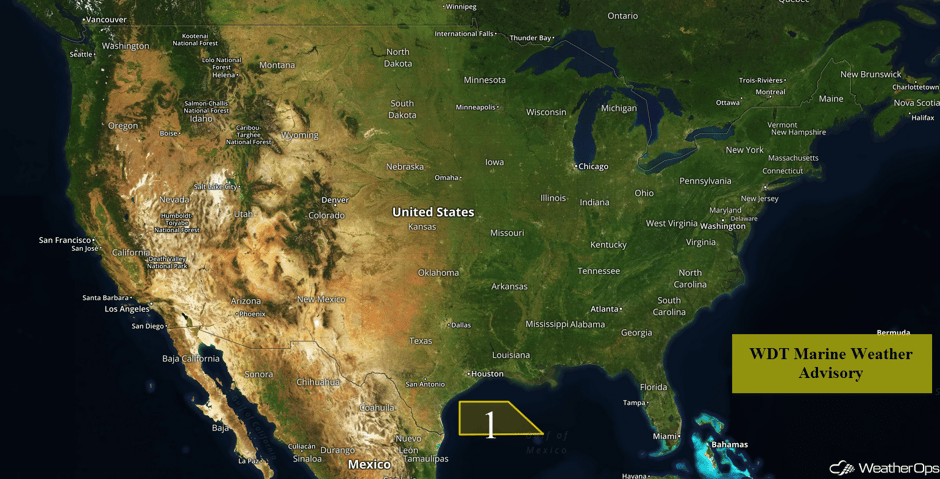 US Hazards
Region 1
An area of low pressure will move quickly southeast from the Upper Texas coast and across the central Gulf today. On the southwest side of the low, strong west to northwest winds and building seas will spread across the region. Winds will range from 20-25 knots with gusts in excess of 30 knots. Swells of 6 to 9 feet are expected.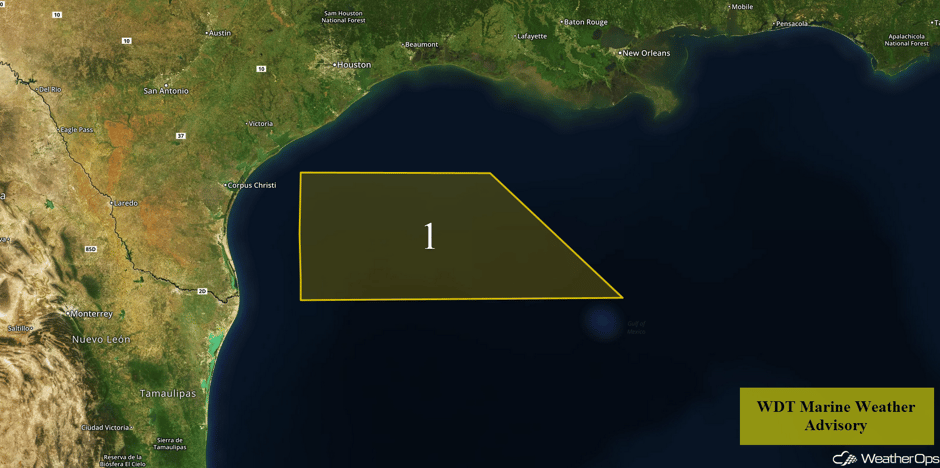 Region 1
Significant Snowfall Possible Thursday from the Northern Plains to the Great Lakes
An area of low pressure is forecast to move out of the Rockies on Thursday across the Northern Plains. As it moves northeastward, the low will intensify, bringing significant snowfall to the region. Widespread accumulations of 4-8 inches are forecast from the Dakotas eastward into the Great Lakes with locally higher amounts in excess of a foot. Winds of 30 mph with gusts in excess of 40 mph are expected, allowing for blizzard or near blizzard conditions. A few regions of sleet and/or freezing rain may develop, but accumulations should be less than a tenth of an inch.
Major Cities in Region: Cheyenne, WY, Sioux Falls, SD, Omaha, NE, Des Moines, IA, Minneapolis, MN, Green Bay, WI, Milwaukee, WI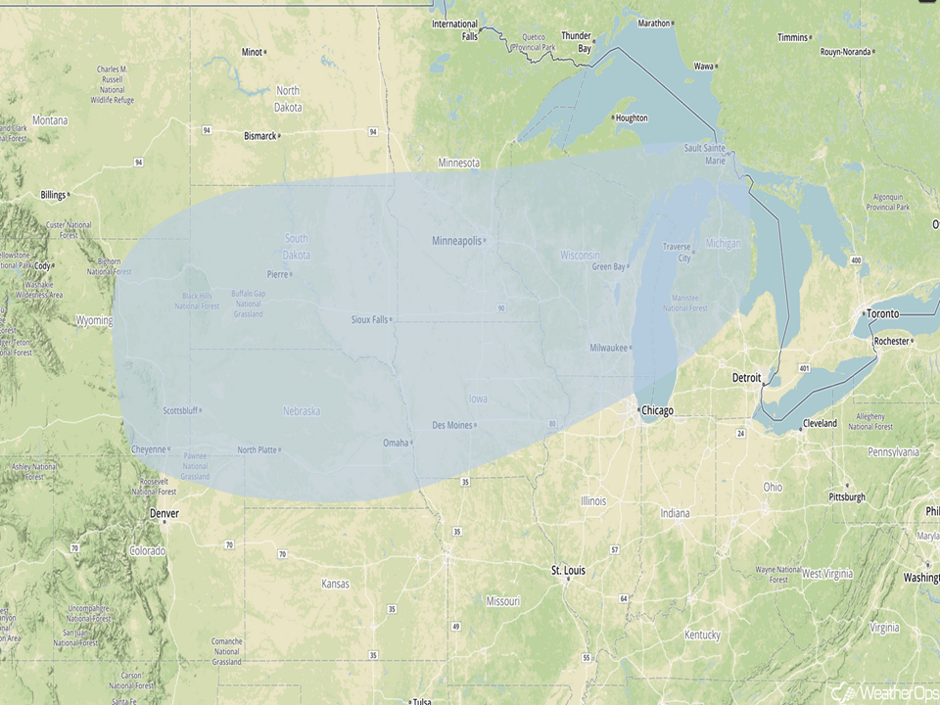 Significant Snowfall Risk Outline for Thursday
A Look Ahead
Snow will continue across the Upper Midwest and Great Lakes as a strong area of low pressure continues to lift into the Great Lakes. Snowfall accumulations of 6-10 inches are expected Friday with locally higher amounts in excess of 14 inches likely for Minnesota into Wisconsin. To the south of the area of low pressure, thunderstorms capable of hail, damaging winds, and an isolated tornado may develop across the Ohio Valley. By Sunday, another area of low pressure may bring additional rainfall to portions of California, allowing for the potential for additional flooding.

This is just a brief look at current weather hazards. We can provide you site-specific forecast information for the purpose of protecting your personnel and assets. Try a 7-day demo right away and learn how timely precision weather information can enhance your bottom line.