National Weather Summary for Tuesday, February 14, 2017
by David Moran, on Feb 14, 2017 11:22:00 AM
Thunderstorms will continue across Texas and move into the Southeast and Gulf of Mexico as a cold front pushes eastward. This same front will also bring elevated winds and seas to portions of the Gulf of Mexico. Wintry precipitation will continue across portions of eastern New Mexico and western Texas, on the northwest side of the low associated with the cold front described above. Heavy snow is expected across portions of Maine Wednesday into Thursday as an area of low pressure moves to the southeast of the region.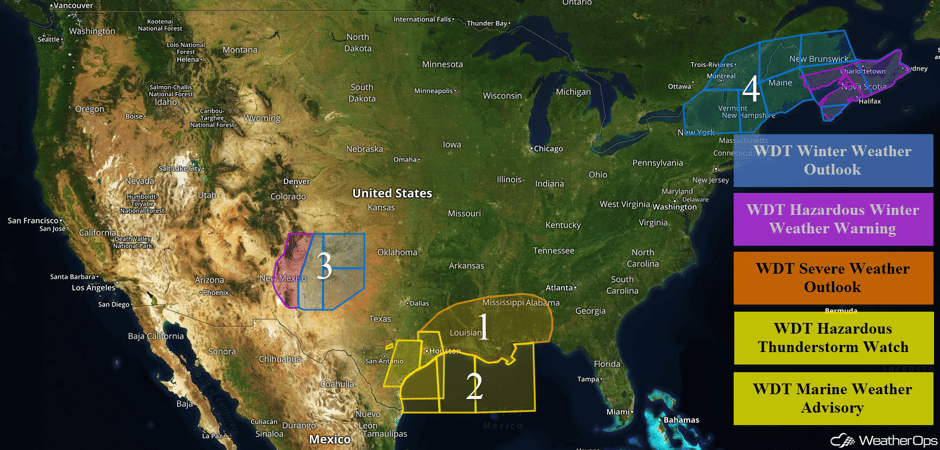 US Hazards
Region 1
Thunderstorms will continue to move eastward across southeastern Texas and into Louisiana. As thunderstorms continue to move eastward, damaging winds and isolated tornadoes will be the primary hazards, but there will also be a risk for large hail.
After #HighWinds #Tornado #damage #Wharton #Texas #texastornado #txwx #scvwx #whartonfiredepartment #extremeweather https://t.co/CGtLNCcYBV

— StormChasingVideo (@StormChasingVid) February 14, 2017
Major Cities in Region: Houston, TX, New Orleans, LA, Jackson, MS, Pensacola, FL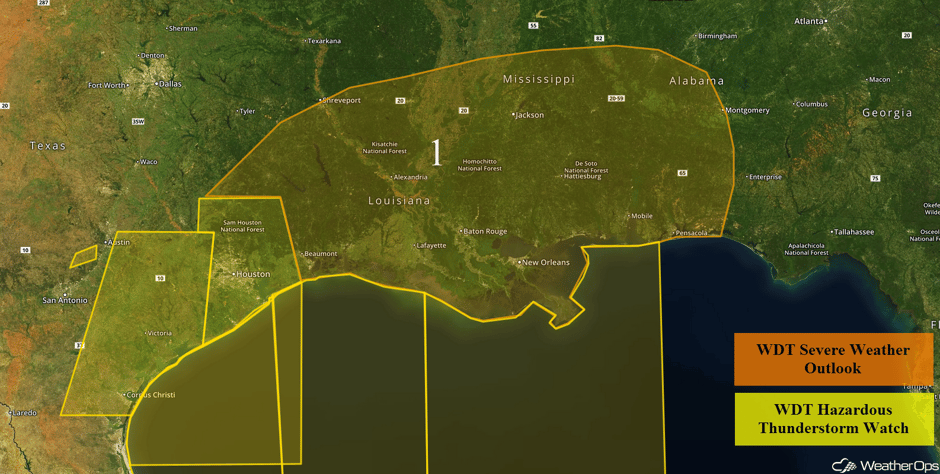 Region 1
Region 2
As the cold front described above moves offshore Tuesday morning, strong southerly winds will become northwesterly. Ahead of the cold front, thunderstorms may develop, some of which may become strong. Seas of 7-10 feet are expected to develop by Tuesday evening and Wednesday morning for the deep water locations. Winds are expected to be less than 25 knots.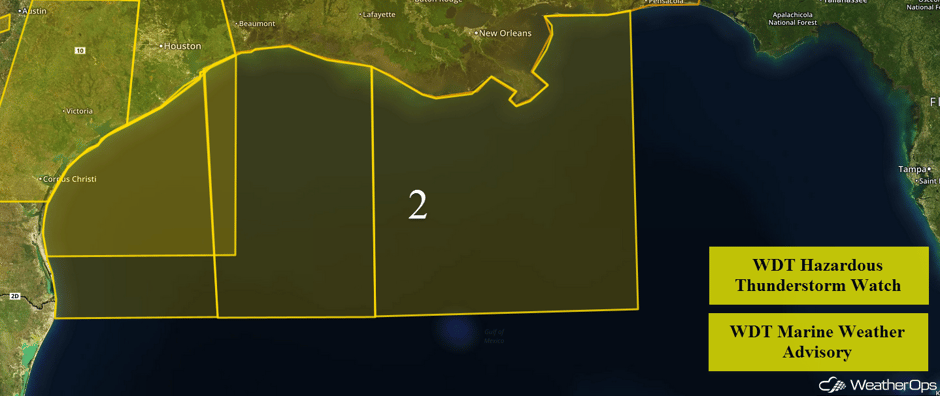 Region 2
Region 3
Snow will continue across eastern New Mexico through late Tuesday morning. Snowfall accumulations of 4-8 inches with isolated higher amounts in excess of 10 inches are expected below 7500 feet. Above 7500 feet, 6-12 inches with isolated higher amounts in excess of 14 inches are forecast. In addition, winds of 25-35 mph with gusts in excess of 45 mph will allow for blowing snow and visibilities of less than a mile at times. Further east across the Texas and Oklahoma Panhandles, snow accumulations of 1-2 inches with locally higher amounts in excess of 3 inches will be possible, in addition to ice accumulations up to a tenth of an inch.
Update 1:05pm CST: Heavy snow east of Amarillo.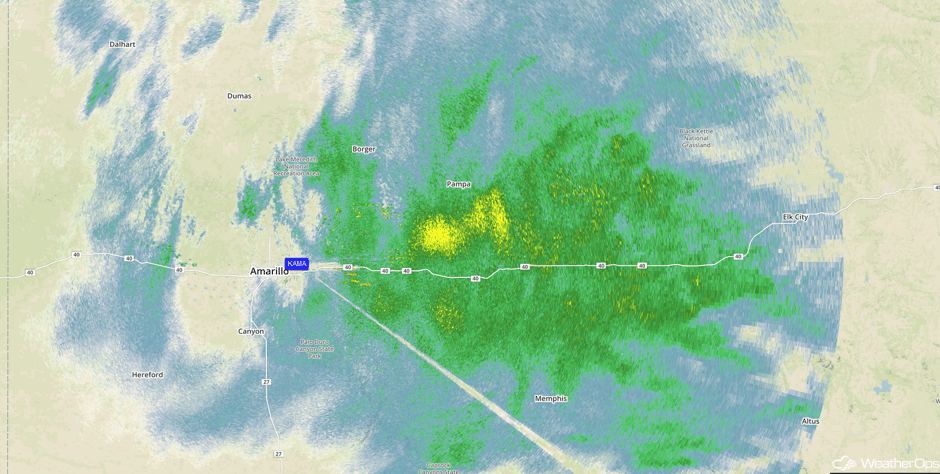 Radar 1:05pm CST
Major Cities in Region: Albuquerque, NM, Santa Fe, NM, Amarillo, TX, Lubbock, TX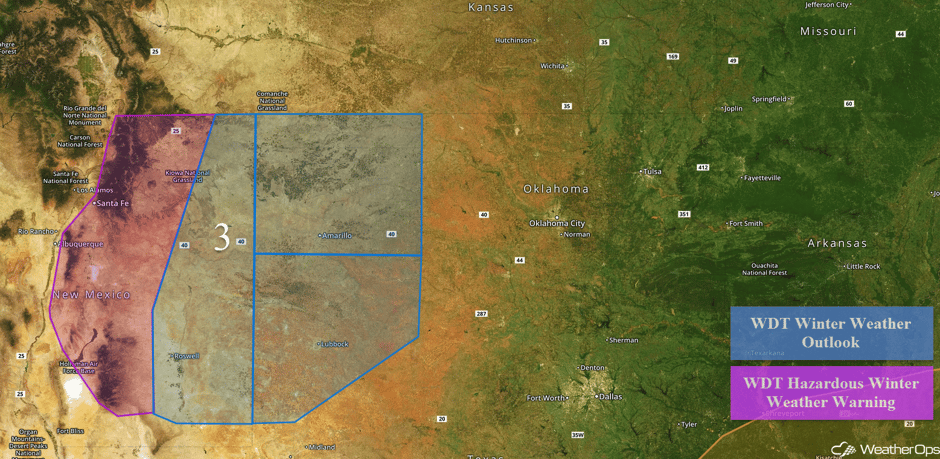 Region 3
Region 4
An area of low pressure will track through southern Quebec into the Northeast on Tuesday and Wednesday, which will bring the threat for snowfall accumulation to the region. Light snow will begin to overspread the region beginning early Wednesday morning, with periods of light snowfall persisting through Thursday morning. Snowfall totals will generally be less than 6 inches for the lower elevations and 8-10 inches for the higher elevations. Snow is expected to taper off Thursday morning as the low moves to the Northeast. Further east across Maine, snow accumulations of 10-15 inches are expected.
Major Cities in Region: Burlington, VT, Augusta, ME, Bangor, ME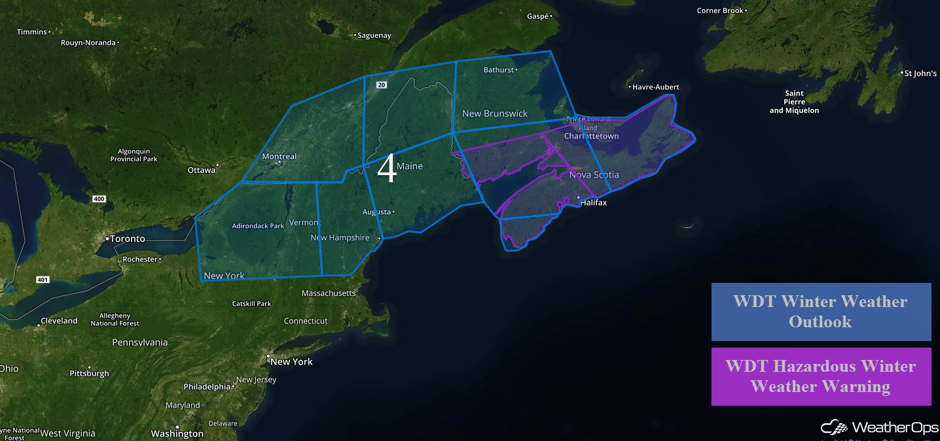 Region 4
Strong to Severe Thunderstorms Possible for Portions of the Southeast on Wednesday
As a cold front continues to progress eastward, strong to severe thunderstorms will be possible across the Southeast on Wednesday. Some upper level support will be present with a shortwave trough moving through the region, however overall support of strong to severe thunderstorms will be somewhat limited. Regardless, there does remain a threat for strong to severe thunderstorms. The potential for a squall line to develop exists, mainly across Central Florida leading to the potential for damaging winds along the leading edge of the thunderstorms. Additionally, should enough instability build ahead of the cold front, an isolated strong to severe thunderstorms with the potential for hail and damaging winds is possible.
Major Cities in Region: Columbus, Georgia, Tallahassee, FL, Tampa, FL, Orlando, FL, Jacksonville, FL, Savannah, GA, Charleston, SC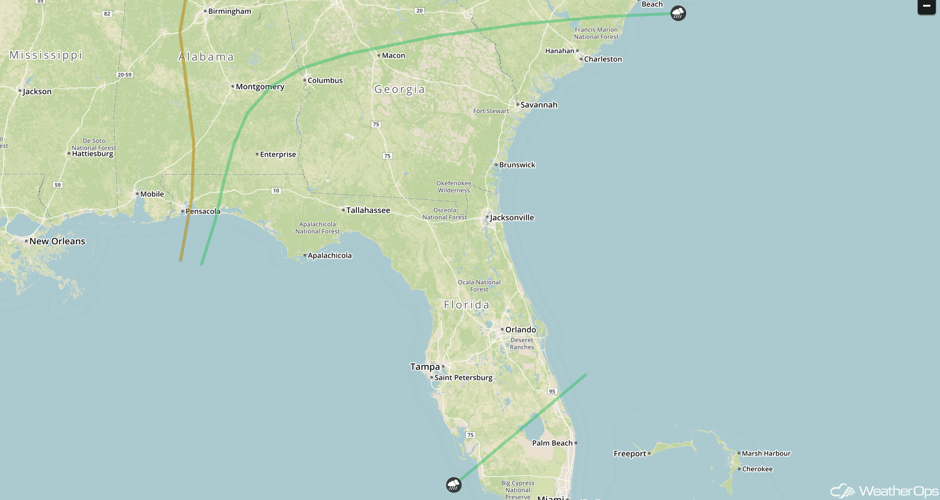 SPC Convective Outlook for Wednesday
Excessive Rainfall Possible for Northern California on Thursday
Heavy rainfall is forecast across portions of Northern California as a Pacific cold front moves onshore. Total accumulations of 1-2 inches are expected along the coast with isolated amounts in excess of 3 inches possible.

Major Cities in Region: Medford, OR, Eureka, CA, Sacramento, CA, San Francisco, CA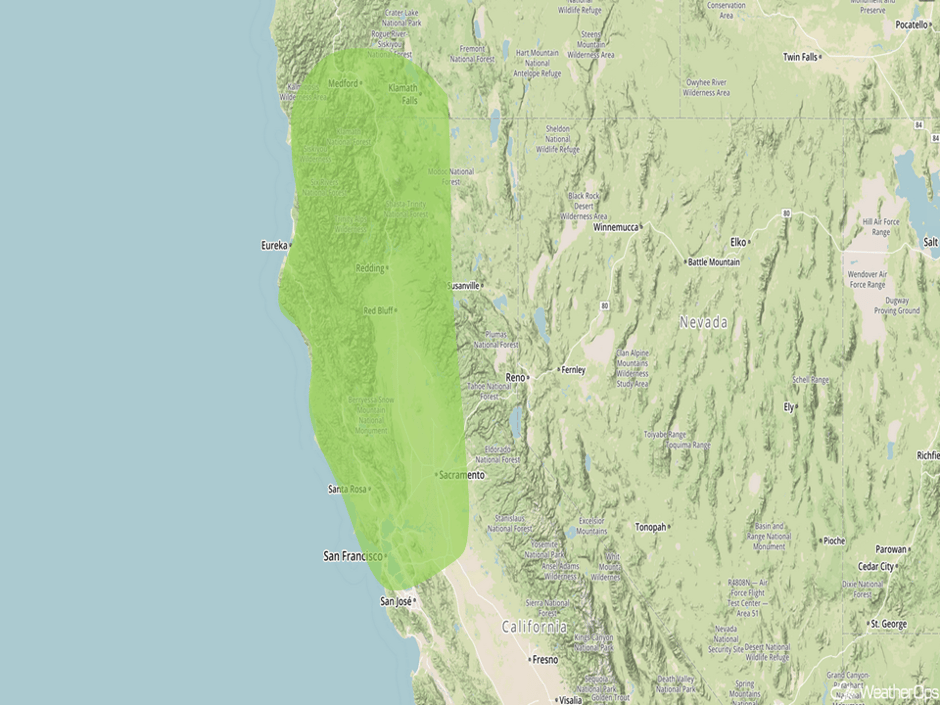 Excessive Rainfall Risk Outline for Thursday
A Look Ahead
As an area of low pressure moves closer to the West Coast and remains in the region, heavy to excessive rainfall is expected across southern California Friday into Saturday. Two day rainfall accumulations of 4-6 inches with isolated higher amounts in excess of 8 inches will be possible. Flooding will continue to be possible through Saturday.
This is just a brief look at current weather hazards. We can provide you site-specific forecast information for the purpose of protecting your personnel and assets. Try a 7-day demo right away and learn how timely precision weather information can enhance your bottom line.