National Weather Summary for Thursday, November 30, 2017
by David Moran, on Nov 30, 2017 9:15:28 AM
Rain will continue for much of the Eastern US on Thursday ahead of an area of low pressure and cold front.
Rain Continuing for the Eastern US on Thursday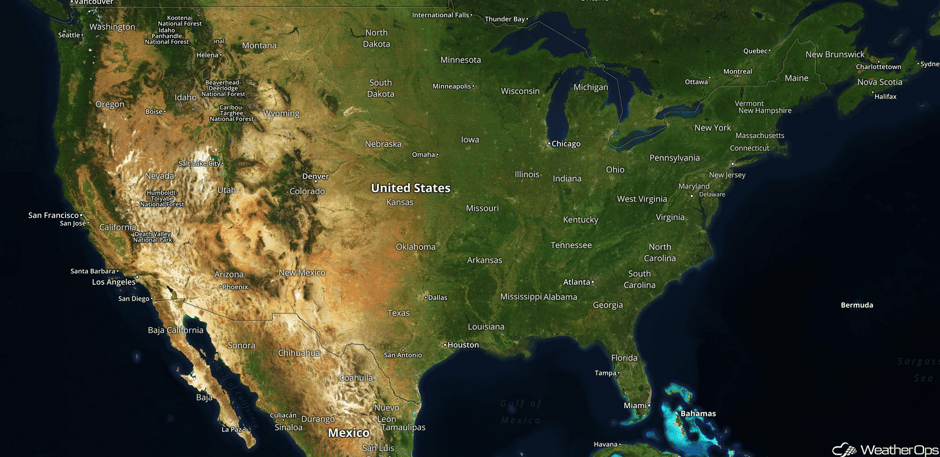 US Hazards
Rain Continuing for the Eastern US on Thursday
Light rain will continue for portions of the Eastern US on Thursday as an area of low pressure and its attendant cold front continues to move eastward. Some light snow may mix in across the higher elevations of the Adirondacks, northern Green Mountains, and White Mountains during the day. As the area of low pressure moves into the Northeast later tonight, light snow may develop across the region. No significant accumulations are expected.
Major Cities in Region: New Orleans, LA, Birmingham, AL, Nashville, TN, Pittsburgh, PA, Buffalo, NY, Albany, NY, Augusta, ME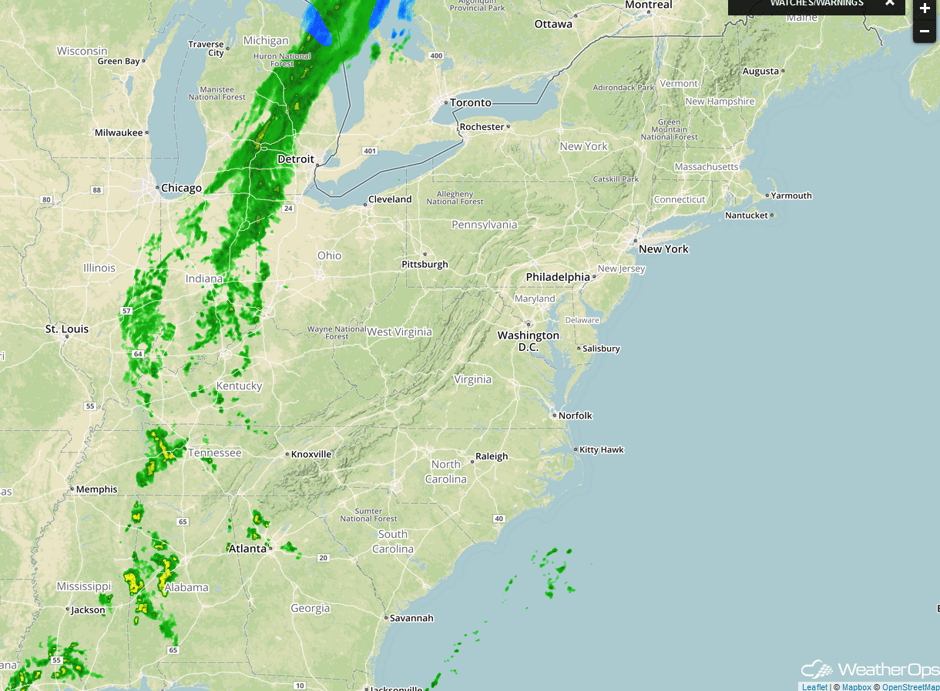 Radar 8:30am EST
A Look Ahead
Generally quiet conditions are expected for much of the country through the end of the week. A few showers may develop across the Southeast ahead of a front on Friday. To the west, a cold front is expected to move into the Pacific Northwest, bringing light rain to portions of Washington and Oregon, as well as snow to the Cascades. As the front continues to progress eastward on Saturday, rain and snow are expected from portions of northern California northeastward into Montana. Into Sunday, a few showers and thunderstorms may develop across portions of Texas and Louisiana. An area of low pressure will move into the High Plains on Sunday, bringing the potential for snow across portions of the Dakotas and Wyoming.
Early next week, a strong cold front associated with an area of low pressure over the Northern Plains will extend from Minnesota into Northern Texas. Showers and possibly some thunderstorms may develop ahead of the front. There will also be the potential for snow across the Colorado Rockies Monday into Tuesday. As the cold front across the Plains continues to push eastward, rain is likely from the Northeast southwestward into Texas by the middle of next week.
This is just a brief look at current weather hazards. We can provide you site-specific weather forecast information for the purpose of protecting your personnel and assets and to assess your weather risk. Try a 7-day demo right away and learn how timely precision weather information can enhance your bottom line.