National Weather Summary for Thursday March 22, 2018
by Daphne Thompson, on Mar 22, 2018 10:09:55 AM
The most recent nor'easter will quickly depart coastal New England today as attention turns to a developing low-pressure center that will spread a narrow band of heavy snow from the northern Plains to the Ohio Valley Friday and Saturday. Farther to the west, a large trough is moving eastward from the Pacific into the Rockies which will bring unsettled weather conditions to the central US by next week.
Developing Winter Storm from the Northern Plains to Ohio Valley
Heavy Rain and Thunderstorms in California Thursday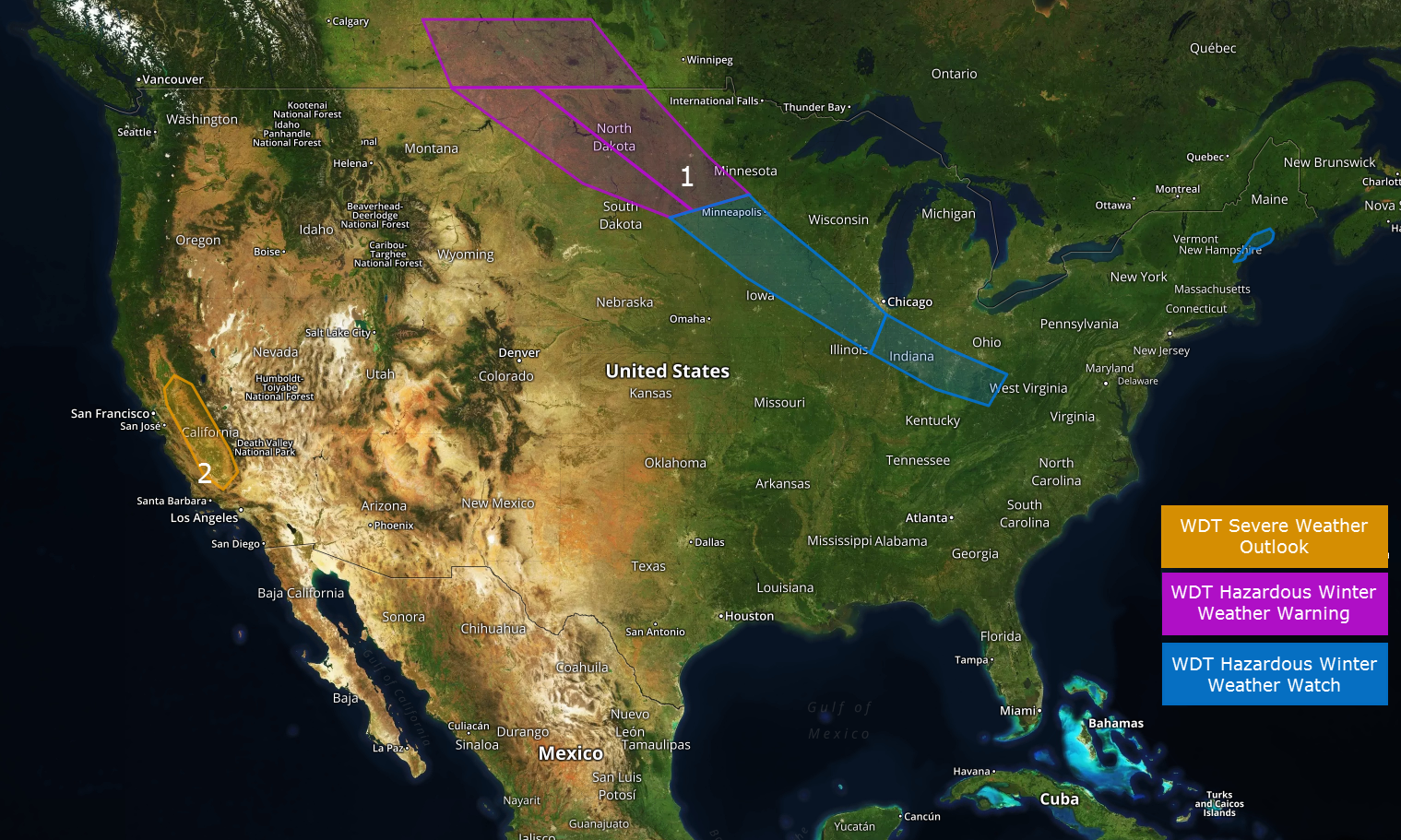 US Hazards
Developing Winter Storm from the Northern Plains to Ohio Valley
Low-pressure will develop over the central Plains tonight into Friday and move quickly southeastward to the Tennessee Valley on Saturday. To the north of this low a narrow band of moderate to heavy snow and some ice will spread from North Dakota southeastward into the middle Ohio Valley. While there remains some uncertainty regarding the exact placement of the band of heaviest precipitation, many impacted locations could receive several inches of snow.
Major Cities in Region: Major Cities in Region: Bismarck, ND, Minneapolis, MN, Indianapolis, IN, Cincinnati, OH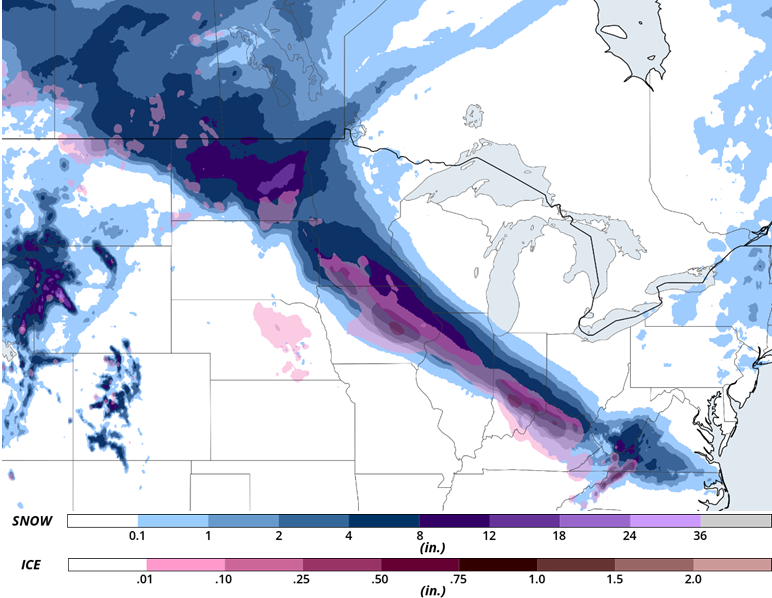 Region 1
Heavy Rain and Thunderstorms, continue for California Thursday
Areas of rain and thunderstorms will continue to impact portions of central and southern California today before the threat comes to an end tonight. An additional 1 to 2 inches of rain could fall across the higher terrain and coastal areas of south-central California today resulting in a continued flash flooding threat, especially near recently burned areas. Additionally, a few strong thunderstorms are expected to develop over central California today with a risk for strong wind gusts, small hail, and perhaps a tornado or two.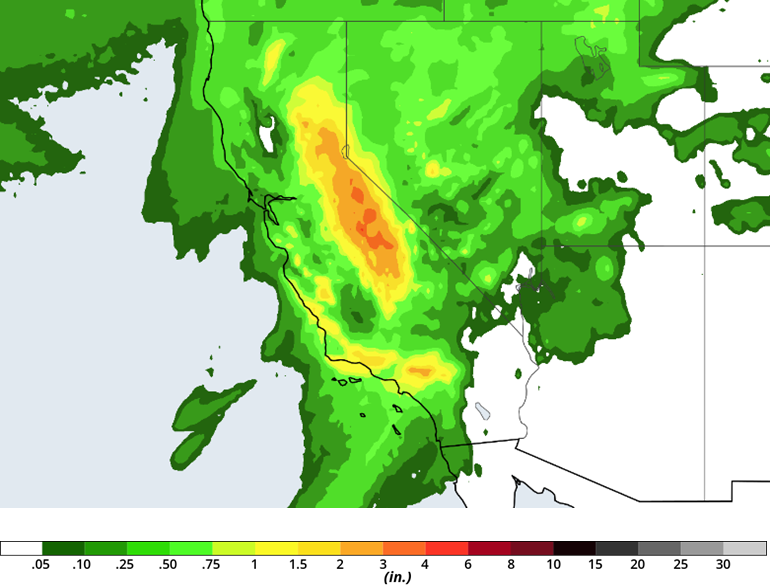 Region 2
A Look Ahead
An active weather pattern is expected to evolve across the south-central US late this weekend into next week. This will bring an increasing threat for heavy rainfall and strong thunderstorms across southern Plains Sunday through Thursday.
This is just a brief look at current weather hazards. We can provide you with more detailed site-specific forecast information for the purpose of assessing your weather risk and protecting your personnel and assets. Try a 7-day demo right away and learn how timely and accurate weather information can improve your bottom line.