National Weather Summary for Thursday, March 2, 2017
by David Moran, on Mar 2, 2017 10:48:13 AM
A Pacific low and cold front will move into the Pacific Northwest Friday, bringing heavy snow to the Cascades through the weekend. A cold front moving across the Gulf of Mexico will allow for elevated winds and seas through Thursday evening.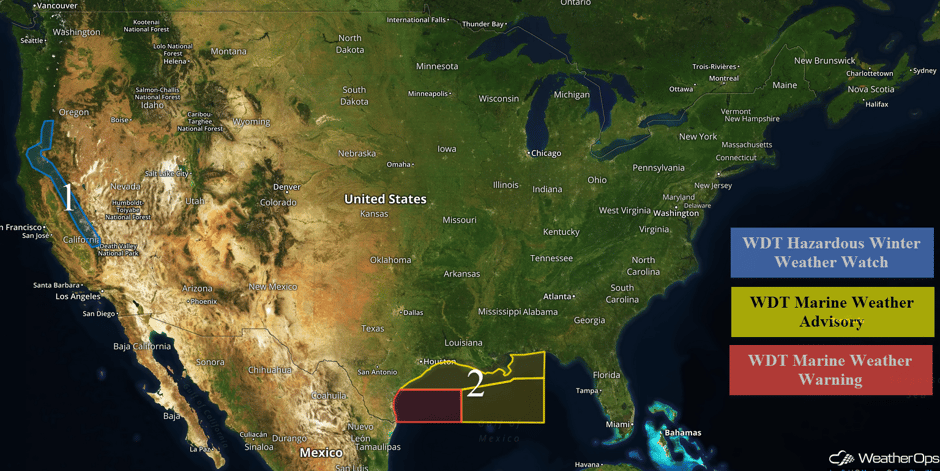 US Hazards
Region 1
A Pacific low and cold front will move across the northwestern US this weekend, promoting the development of heavy snowfall across the Cascades starting Friday and continuing through the weekend. Accumulations of 1-2 feet are forecast above 3,000 feet. The highest elevations could see accumulations in excess of 3 feet. In addition, winds of 20-30 mph with gusts in excess of 50 mph are expected.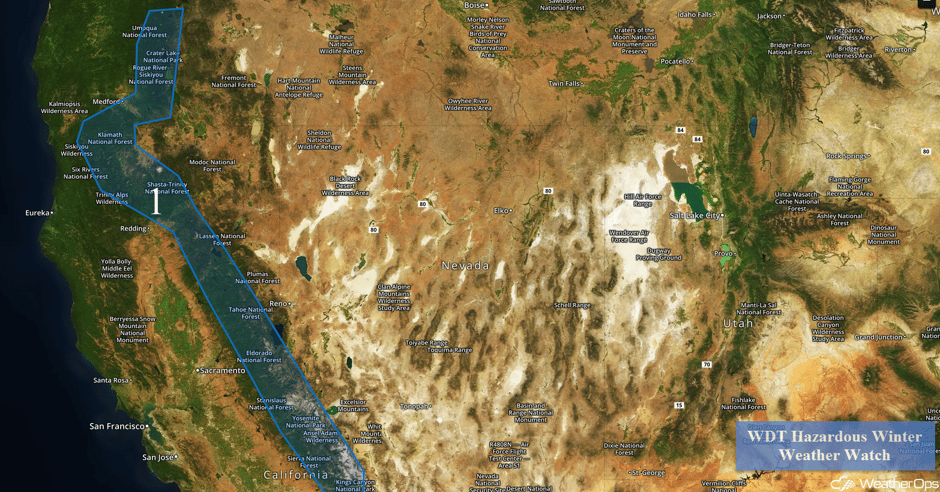 Region 1
Region 2
A cold front will continue to progress across the Gulf of Mexico through the evening. Behind the front, winds will become northerly at 20-30 knots with gusts in excess of 35 knots. Swells near the shore will be 4-7 feet while swells in the deeper water will be 6-9 feet. Across far southern portions of Region 2, winds may gust in excess of 40 knots and deep water seas will build to 8-12 feet.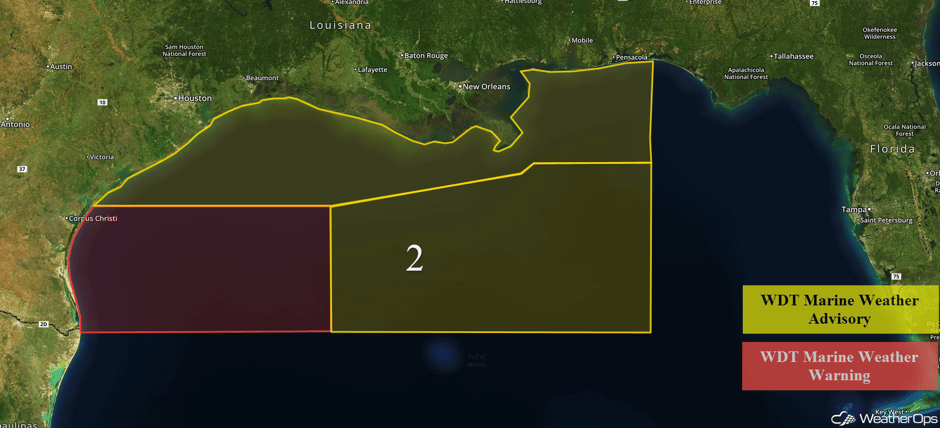 Region 2
Excessive Rainfall Possible for Southern Texas on Saturday
As a ridge of high pressure slides eastward toward the Atlantic on Saturday, an area of low pressure across southern Texas is forecast to develop. Increasing Gulf moisture in addition to the developing low will promote increasing showers with the potential for excessive rainfall through early Sunday morning.
Major Cities in Region: Corpus Christi, TX, Brownsville, TX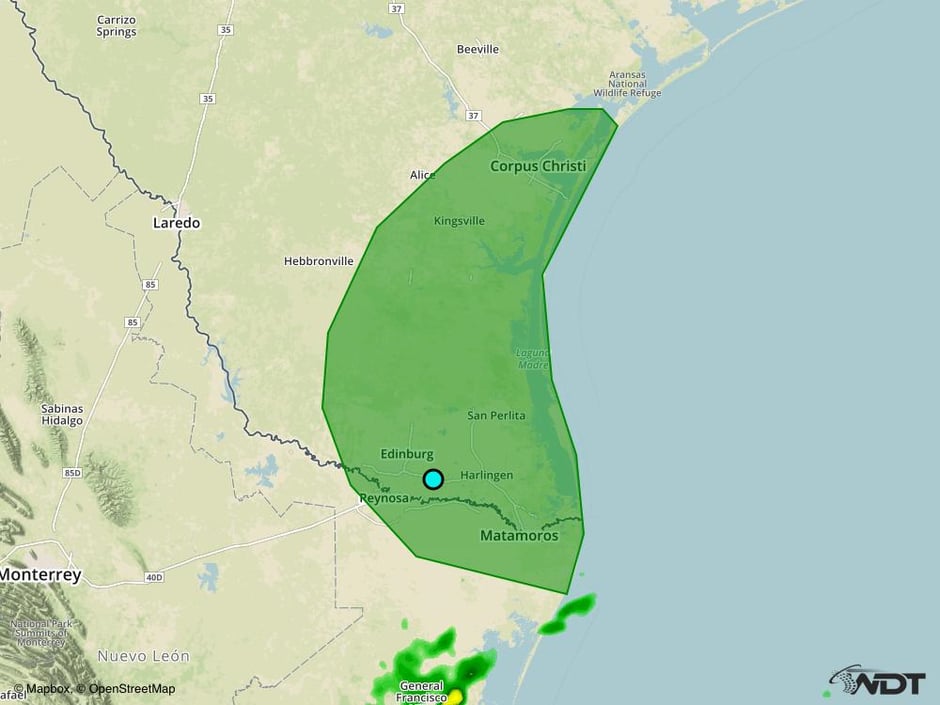 Excessive Rainfall Risk Outline for Saturday
A Look Ahead
Snowfall amounts will taper off on Sunday as a cold front weakens across the Intermountain West and an area of low pressure remains offshore the Pacific Northwest coast. However, modest snow totals of 4-6 inches will remain possible through early Monday morning with locally higher amounts. On Monday, an upper level low will push through the Northern Plains while intensifying. Meanwhile, another upper level low will move into the Pacific Northwest. The combination of the two low pressure systems and cold front approaching western Colorado result in scattered snow showers across mountain regions from Washington into Colorado. Moderate to heavy snow will be possible with accumulations of 4-8 inches and locally higher amounts.
Thunderstorms may develop across the Arklatex on Monday as Gulf moisture returns. Damaging winds and isolated tornadoes will be the primary hazards with these storms. By Tuesday, the thunderstorm risk will shift into the Southeast and Tennessee Valley.
This is just a brief look at current weather hazards. We can provide you site-specific weather forecast information for the purpose of protecting your personnel and assets and to assess your weather risk. Try a 7-day demo right away and learn how timely precision weather information can enhance your bottom line.