National Weather Summary for Thursday, April 14, 2016
by David Moran, on Apr 14, 2016 11:40:48 AM
Snow will be possible Saturday into Sunday as an area of low pressure moves into the Four Corners region this weekend. Strong winds and blowing dust are expected across portions of Southern California on Thursday. Thunderstorms will continue across portions of the Northern Gulf of Mexico through the early afternoon.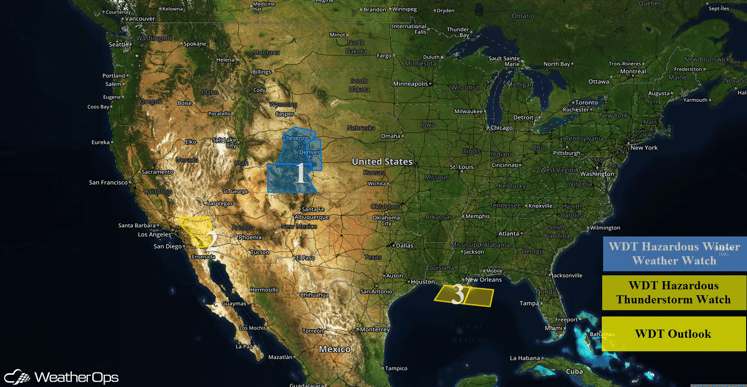 US Hazards
Region 1
A strong area of low pressure will move into the Four Corners region over the weekend, allowing for a significant winter weather event for Region 1. Snowfall will begin early Friday morning with snow intensifying into the afternoon for the higher elevations. Snowfall rates of 1-2 inches per hour will be possible, in addition to visibilities below half a mile at times. Whiteout or near zero visibility may occur at times.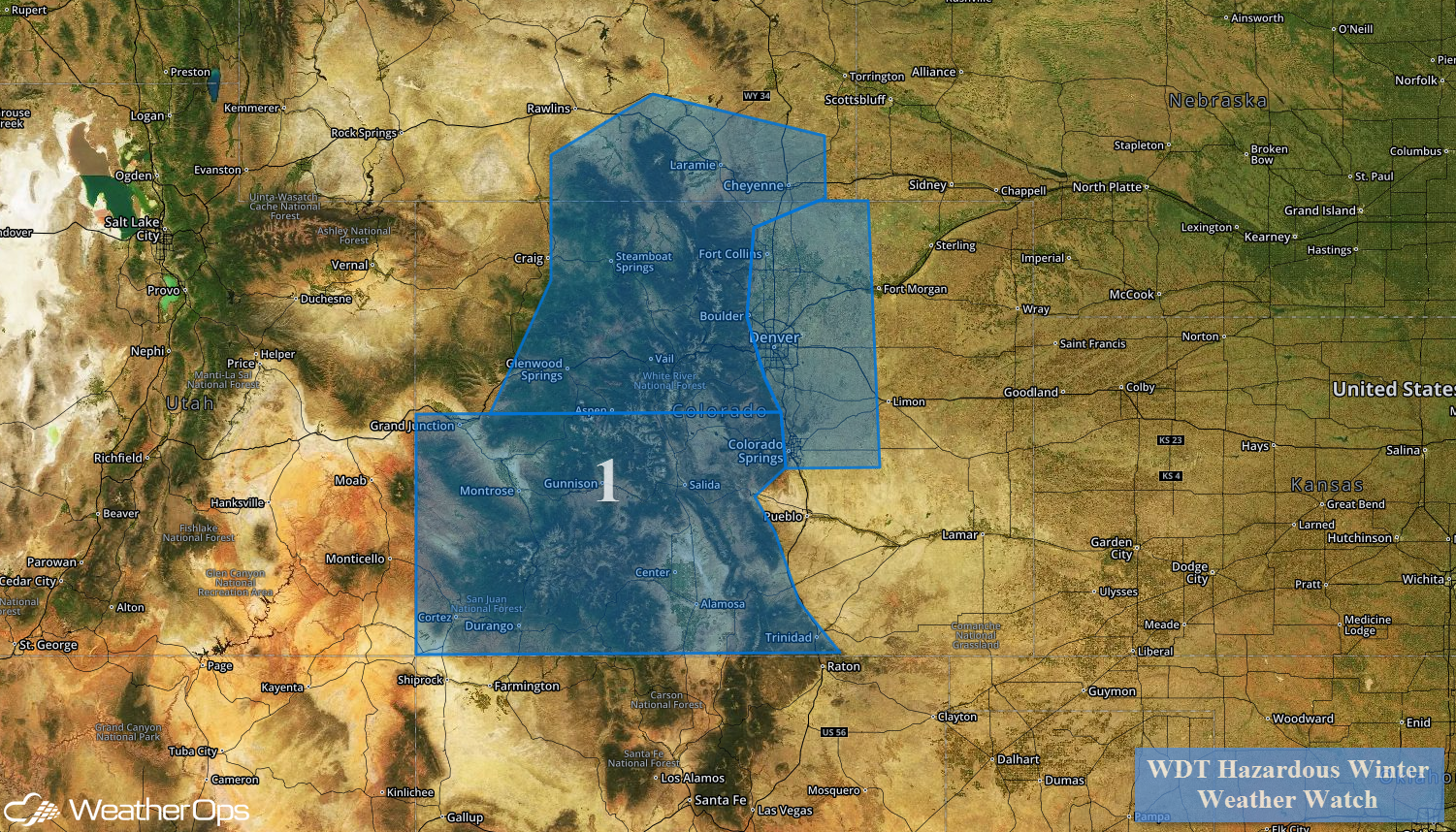 Region 1
Region 2
Winds are expected to increase into the afternoon and evening across the deserts of Southern California as an area of low pressure develops over the Southern Rockies. Westerly winds will increase throughout the day, with sustained winds of 25-35 miles per hour with wind gusts in excess of 40 miles per hour. Elevated winds will also lead to areas of blowing dust. These winds will continue through Friday and into Saturday, before decreasing Saturday evening.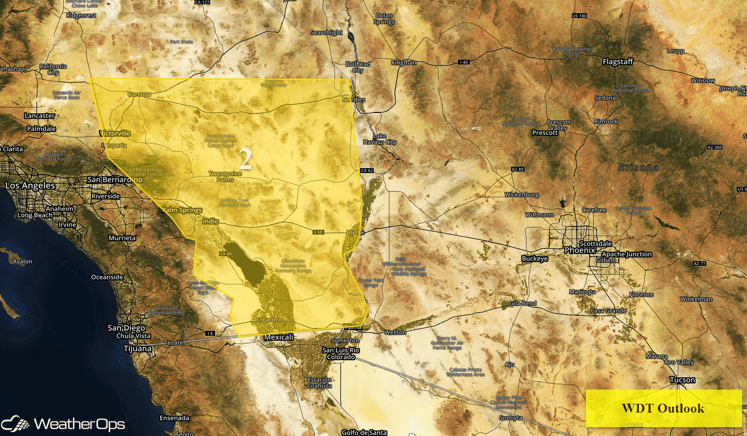 Region 2
Region 3
A stationary front draped over portions of the Gulf is providing a focal point for the development of showers and thunderstorms. Activity is expected to increase in coverage while continuing to move easstward through the early afternoon. A few isolated severe thunderstorms will be possible with wind gusts in excess of 45 knots, small hail, and waterspouts,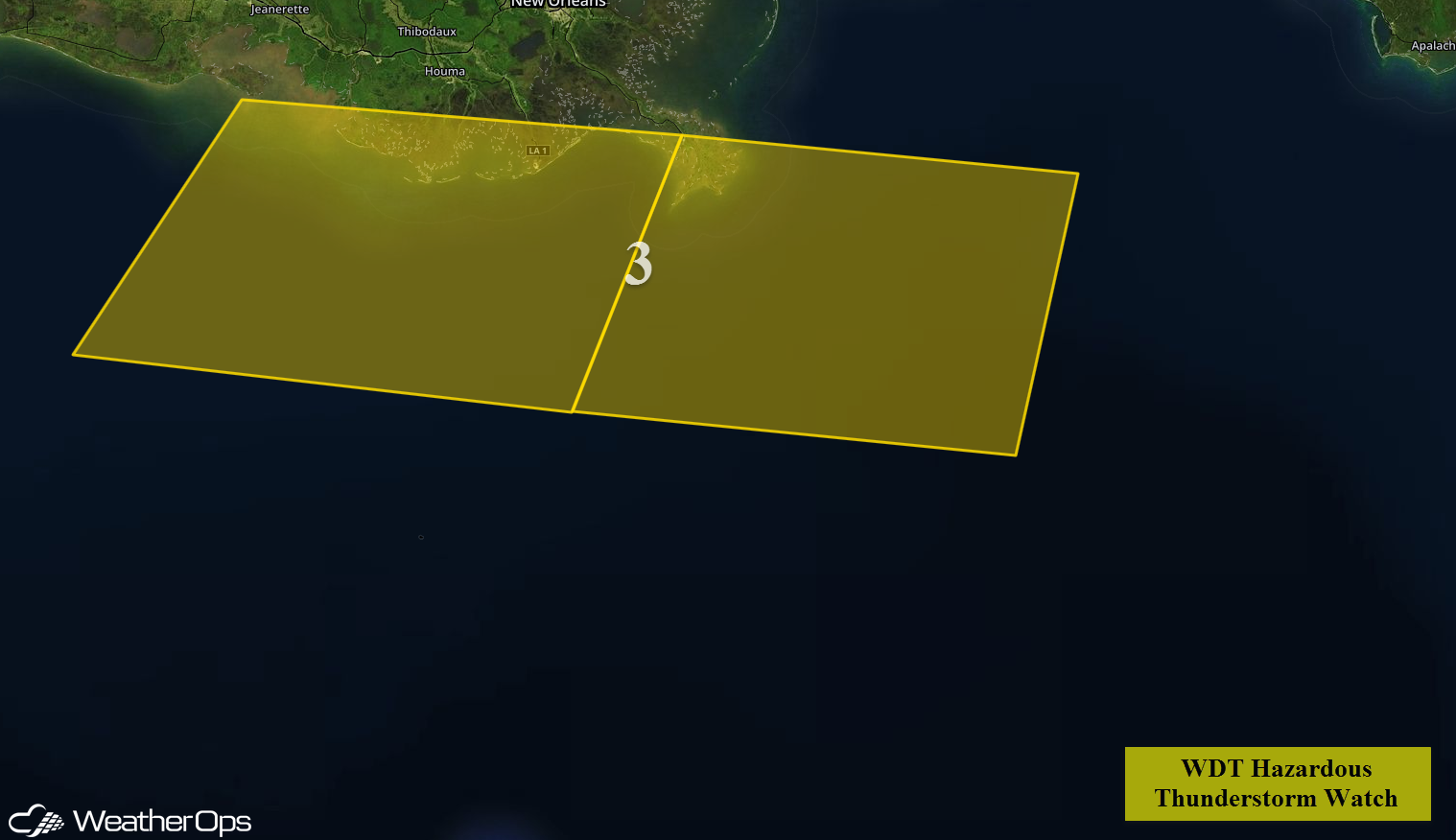 Region 3
Excessive rain potential for portions of the Plains
Showers and thunderstorms will develop over portions of the Plains this weekend along and ahead of a stalled front, allowing for the potential for excessive rain Saturday and Sunday. Rainfall totals of 3-5 inches wih locally higher amounts will be possible.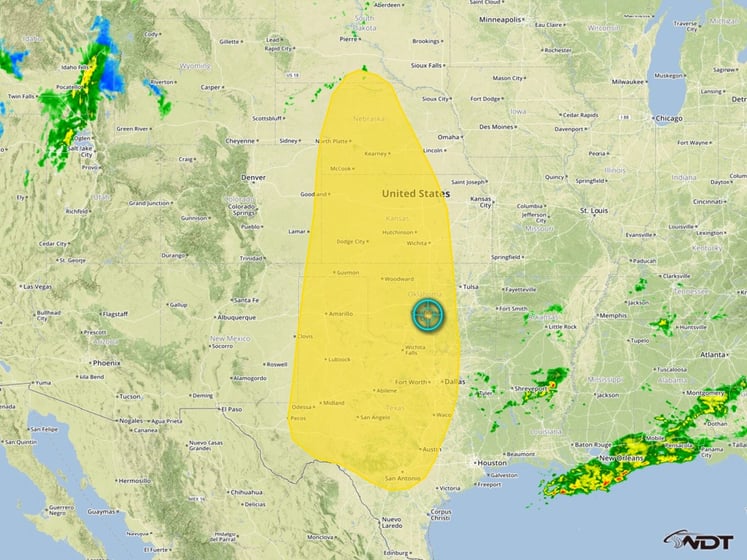 Excessive Rainfall Risk Outline