National Weather Summary for Monday, October 10, 2016
by David Moran, on Oct 10, 2016 11:41:21 AM
No hazards are currently in effect. Snow will continue across the Northern Rockies on Monday behind a cold front. On Tuesday, daytime heating ahead of a dryline will allow for the development of thunderstorms across portions of Kansas and Oklahoma. As the cold front mentioned above continues to move eastward on Wednesday, thunderstorms will be possible for portions of Missouri, Arkansas, and Oklahoma.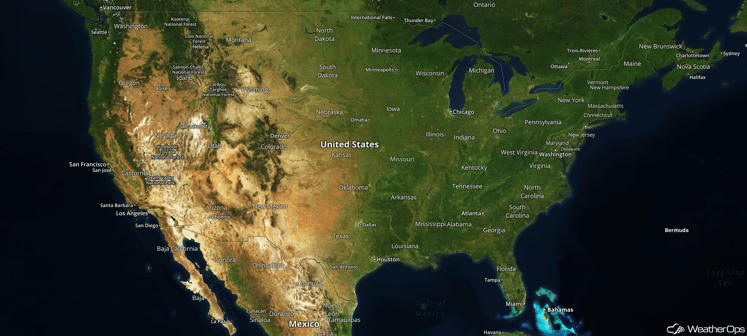 US Hazards
Significant Snowfall Possible for Monday Across Northern Montana
A cold front moving through the Northern Plains will bring enough cold air in from Canada to bring some snow to the Northern Rockies. Snowfall accumulations of 2-5 inches with isolated higher amounts in excess of 8 inches possible in higher elevations.
Major Cities in Region: Missoula, MT, Butte, MT, Billings, MT, Glendive, MT, Glasgow, MT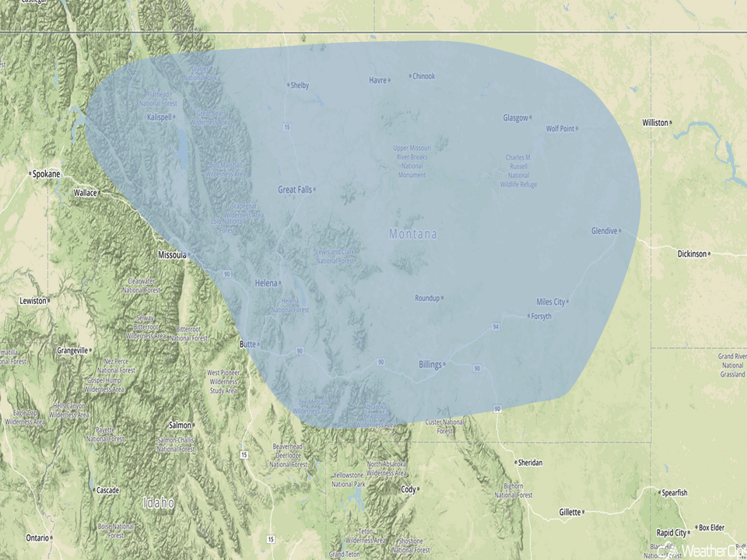 Snowfall Outline for Monday
Strong to Severe Thunderstorms Possible Tuesday across Kansas and Oklahoma
A dryline will develop in the afternoon hours of the High Plains of west Texas through western Kansas and will move eastward during the day. Strong daytime heating will be sufficient to provide the destabilization to support the development of isolated strong to severe thunderstorms. Large hail will be the primary threat with these storms.
Major Cities in Region: Woodward, OK, Dodge City, KS, Wichita, KS, Topeka, KS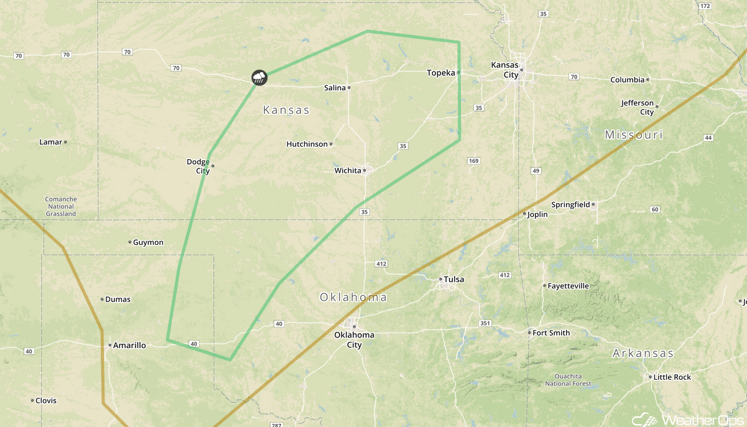 SPC Convective Outlook for Tuesday
Strong to Severe Thunderstorms Possible for portions of Arkansas, Missouri, and Oklahoma on Wednesday
A front will continue through the Plains, and isolated storms should start to break out along its length on Wednesday. In the Ozark Plateau, the front will be crossed by an upper level trough that will aid in the development of strong to severe thunderstorms. The primary hazards with these storms will be gusty winds and large hail.
Major Cities in Region: Fort Smith, AR, Fayetteville, AR, Springfield, MO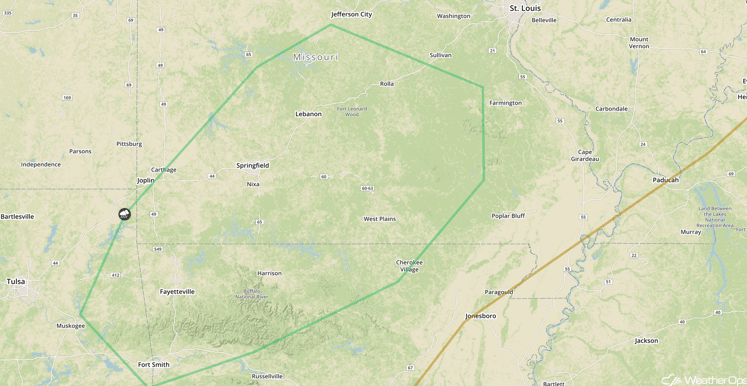 SPC Convective Outlook for Wednesday
Tropical Update
Tropical Storm Nicole (green oval) is continuing to move northward at 6 mph and is expected to move toward the north-northwest by tonight and the northwest on Tuesday. Maximum sustained winds are near 60 mph. Further strengthening is expected by tonight and expected to become a hurricane on Tuesday.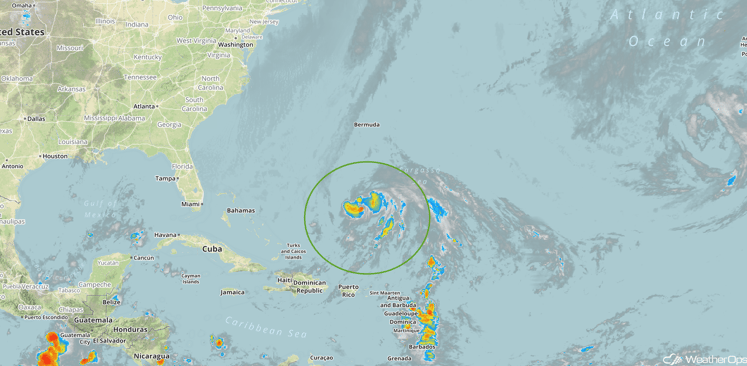 Infrared Tropical Satellite
A Look Ahead
By Thursday, an area of low pressure in the Gulf of Alaska and Pacific moisture will produce widespread heavy rain is expected from portions of Washington southward into northern California. This activity will continue through Sunday with four day rainfall totals in excess of 10-12 inches and flooding possible.
This is just a brief look at current weather hazards. We can provide you site-specific forecast information for the purpose of protecting your personnel and assets. Try a 7-day demo right away and learn how timely precision weather information can enhance your bottom line.