National Weather Summary for Monday, November 14, 2016
by David Moran, on Nov 14, 2016 9:53:52 AM
No WeatherOps hazards are currently in effect. A cold front off the coast of Washington and Oregon will allow for showers and thunderstorms on Monday. Showers will continue along the coast of the Pacific Northwest, as well as light snow across portions of the Northern Rockies, on Tuesday.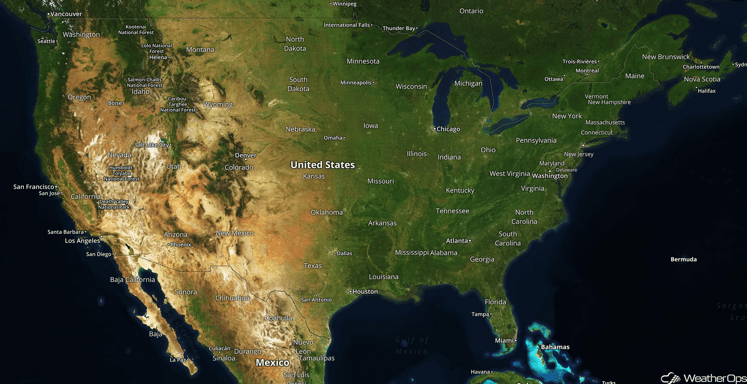 US Hazards
Showers for Portions of the Pacific Northwest on Monday and Tuesday
An area of low pressure in the Gulf of Alaska will bring a cold front into portions of the Pacific Northwest, bringing light showers to the coastal areas of Oregon and Washington. This activity will continue into Tuesday. In addition to the rain, light to moderate snow will also be possible on Tuesday across the Northern Rockies.
Major Cities in Region: Seattle, WA, Portland, OR, Spokane, WA, Missoula, MT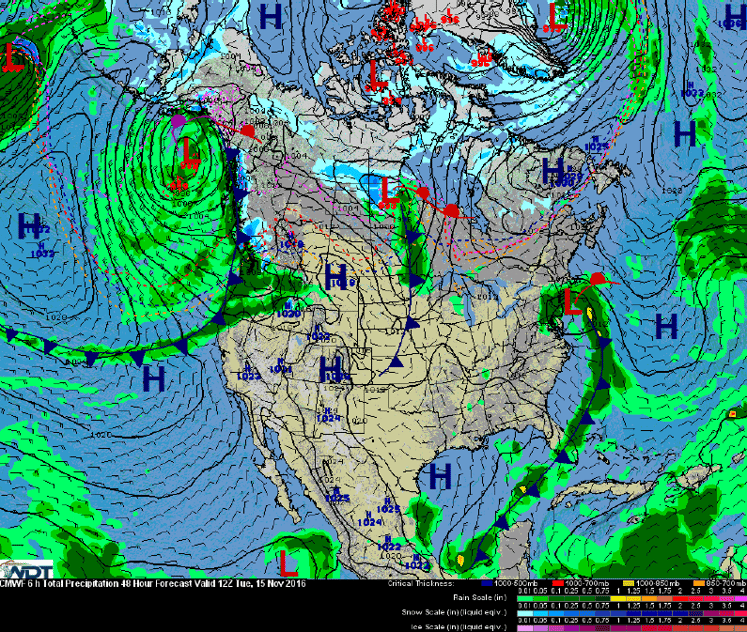 Frontal Analysis
Tropical Update
No tropical activity is expected during the next 48 hours.
A Look Ahead
An area of low pressure will develop over the Northern High Plains on Tuesday, allowing for strong northwesterly winds, as well as moderate to heavy snow. Blizzard-like conditions and snow accumulations of 3-6 inches will be possible. The area of low pressure will continue to move northeastward into Friday, bringing snow to portions of the Northern Plains. Behind the low, strong northwesterly winds will be possible, in addition to snowfall accumulations of 2-4 inches.
This is just a brief look at current weather hazards. We can provide you site-specific forecast information for the purpose of protecting your personnel and assets. Try a 7-day demo right away and learn how timely precision weather information can enhance your bottom line.