National Weather Summary for Monday, May 2, 2016
by David Moran, on May 2, 2016 11:18:11 AM
Thunderstorms will continue across portions of the northern Gulf of Mexico through the early afternoon. Severe thunderstorms will be possible for portions of the Mid Atlantic and Southeast. Strong to severe thunderstorms are possible for portions of the Gulf Coast and Mid-South. Excessive rainfall is possible from portions of the Gulf Coast to the Central Appalachians.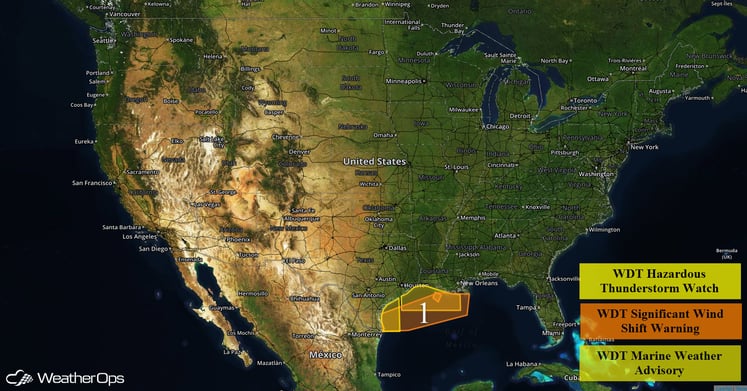 US Hazards
Region 1
Thunderstorms have developed across the northwestern Gulf of Mexico ahead of a slow moving cold front. With any storms that develop across Region 1, hail and lightning will be the primary hazards. As storms increase in coverage and intensity, winds will shift from a southerly to southeasterly direction at 15-20 knots to easterly to north-northeasterly wind at 20-25 knots behind the front. In some of the stronger thunderstorms, wind gusts in excess of 50 knots will be possible.
Across portions of the northwestern Gulf of Mexico, enhanced winds and seas are expected as a cold front moves off the Texas coast early Monday morning. Northerly winds in excess of 20-27 knots with gusts in excess of 32 knots will be possible. As the winds increase, seas of 5-8 feet will be possible with the exception of 3-6 feet along the coast.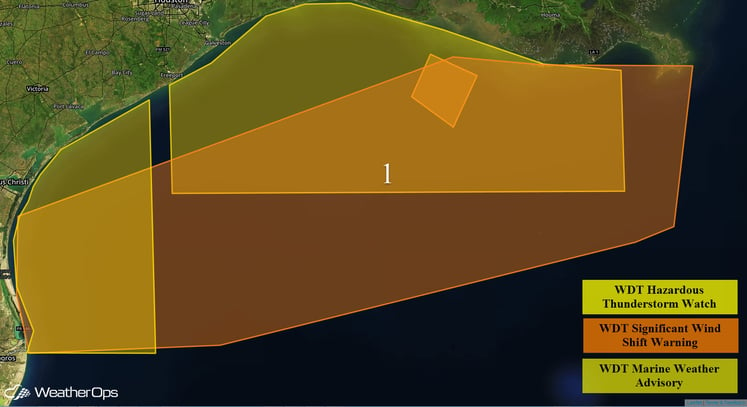 Region 1
Strong to Severe Thunderstorms Possible for Portions of Mid Atlantic and Southeast

An eastward tracking cold front will push into the Mid-Atlantic and Southeast regions today and provide a focus for thunderstorm development across the region. Thunderstorms will generally become the strongest and most widespread during the afternoon and evening hours. Conditions are expected to be favorable for at least a few severe storms, with damaging winds and moderate to large hail the primary threats. There will be a lesser threat for isolated tornadoes as well, primarily over the Delmarva area.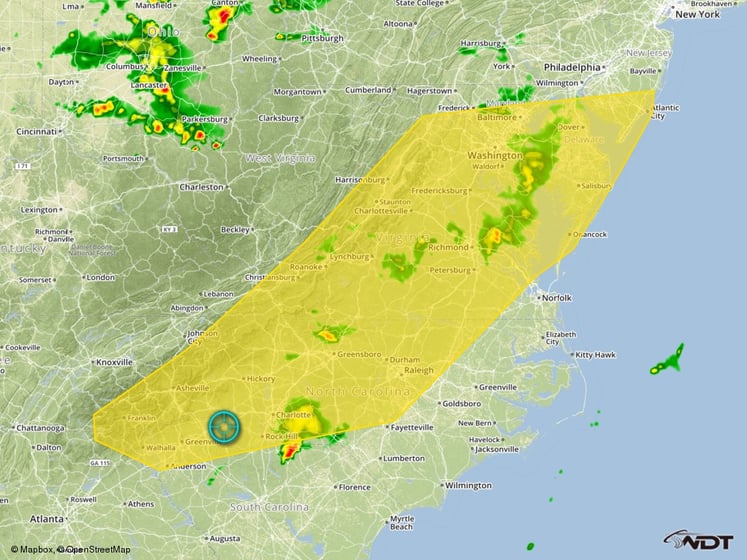 Severe Thunderstorm Risk Outline
Excessive Rainfall Possible from Gulf Coast to Central Appalachians
Deep moisture will spread northeastward across the Gulf Coast region, through the Southeast, and into the Central Appalachians today ahead of a slow moving cold front. This will allow for widespread showers and thunderstorms, as well as the potential for excessive rainfall. Widespread accumulations of 1-2 inches with locally higher amounts in excess of 3 inches will be possible. Areas of the Gulf Coast that have received recent heavy rains will be under an increased risk of flooding and flash flooding.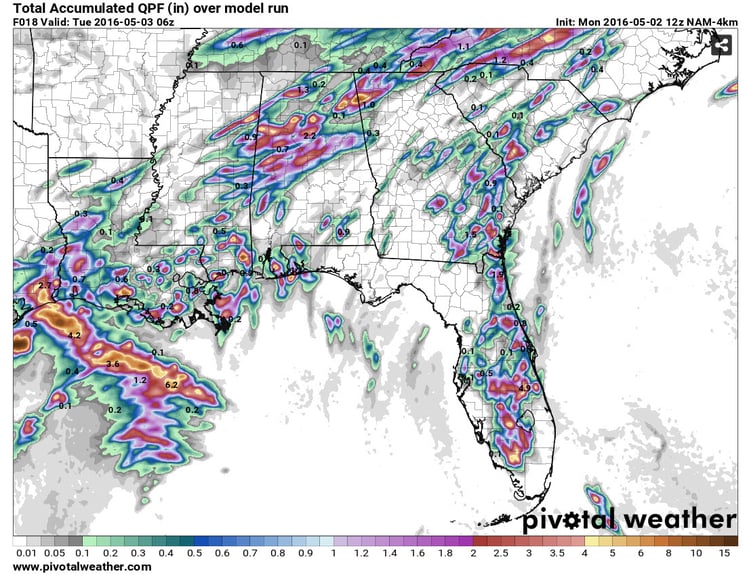 Total Precipitation through 2am EDT Tuesday