National Weather Summary for Monday, March 7, 2016
by David Moran, on Mar 7, 2016 11:13:14 AM
Severe thunderstorms are possible on Monday across portions of the Southern Plains. Winds will increase across the Northern Gulf of Mexico as an area of low pressure develops in eastern Texas.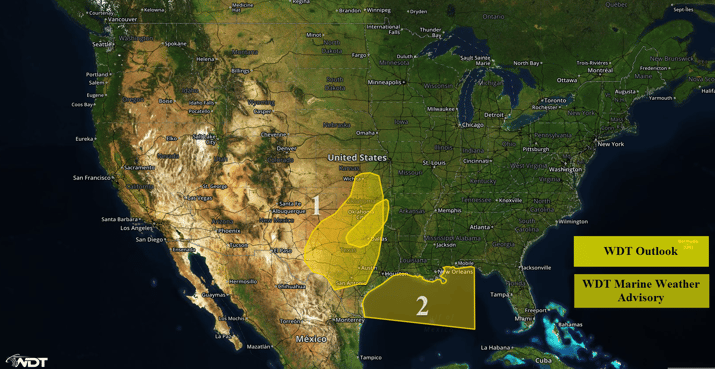 US Hazards
Region 1

There is a risk for strong to severe thunderstorms Monday into Tuesday Morning. Warm moist air is being pulled northward by the intensifying area of low pressure and widely scatted strong to severe thunderstorms should develop during the afternoon hours from central Texas northward into Southern Kansas. A dryline will set up in far west Texas that will serve as the focal point for another round of thunderstorm development. Primary hazards with these storms will be winds in excess of 60 mph, hail in excess of 1.5 inches, a low to moderate tornado threat, heavy downpours leading to flash flooding, and frequent lightning.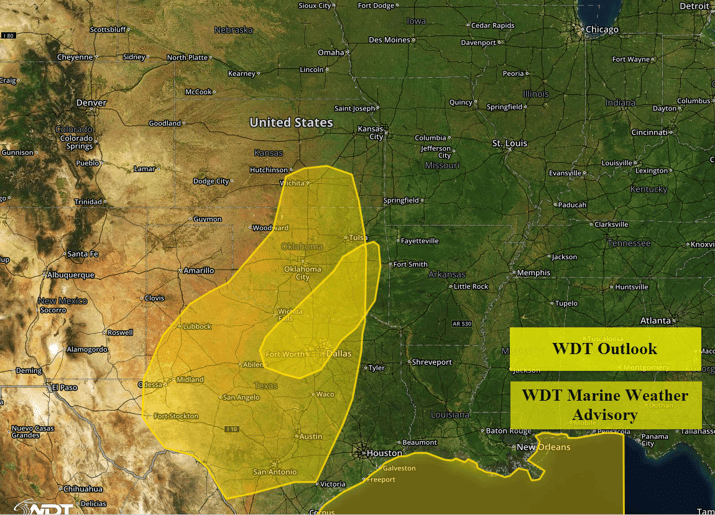 Region 1
Region 2

Winds will be increasing over the Northern Gulf of Mexico early this week as a surface low develops in eastern Texas. Winds will increase steadily Monday and Tuesday, and increase to 20-30 knots during the next 24 hours. These winds will continue until late Wednesday evening and early Thursday morning when a front moves over the Gulf and the low begins to slowly move to the Northeast. Winds will decrease over the northwestern Gulf of Mexico during Thursday morning, and over the eastern half by Thursday night. Seas will increase to 7-8 feet by Monday evening, 10-12 feet early Wednesday morning, and 12-14 feet Wednesday afternoon. Seas will decrease by Friday evening. Thunderstorm activity may increase Wednesday evening on the front as it moves eastward over the Gulf, bring heavy rain, frequent lightning, and gusty winds.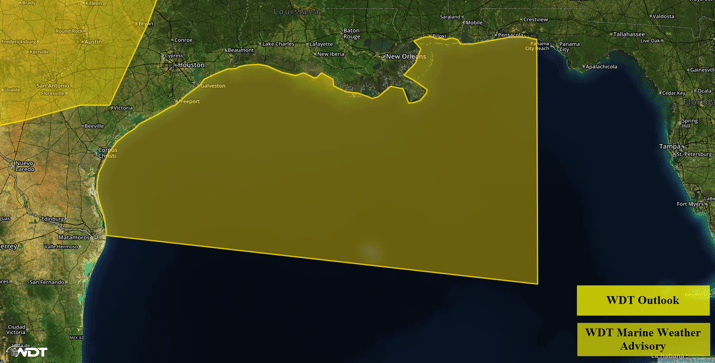 Region 2