National Weather Summary for Monday, March 20, 2017
by David Moran, on Mar 20, 2017 10:57:46 AM
Thunderstorms may develop across portions of the Midwest and Ohio Valley during the day on Monday as instability builds. A stalled front will be the focus for thunderstorm development across the Tennessee Valley on Tuesday.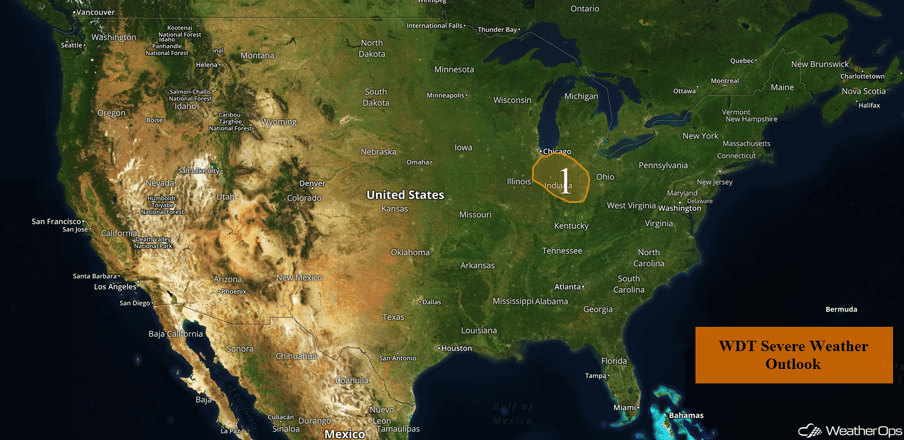 US Hazards
Region 1
Ongoing thunderstorm activity across Region 1 is forecast to track southeastward into the Tennessee River Valley today. Most, if not all, of this activity is expected to remain below severe limits. Into the afternoon and evening, daytime heating and increasing moisture will allow instability to build. This instability, combined with forcing, will allow for the development of additional thunderstorms. While the majority of these thunderstorms are not expected to become severe, a few thunderstorms may produce large hail.
Update 11:09am CDT: Severe thunderstorms capable of producing large hail south of Chicago.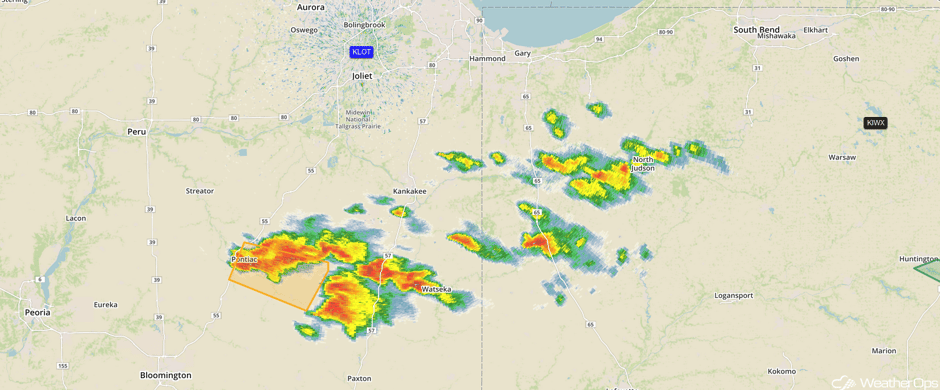 Radar 11:09am CDT
Update 11:29am CDT: Severe Thunderstorm Warnings expanded eastward. Hail will be the primary hazard.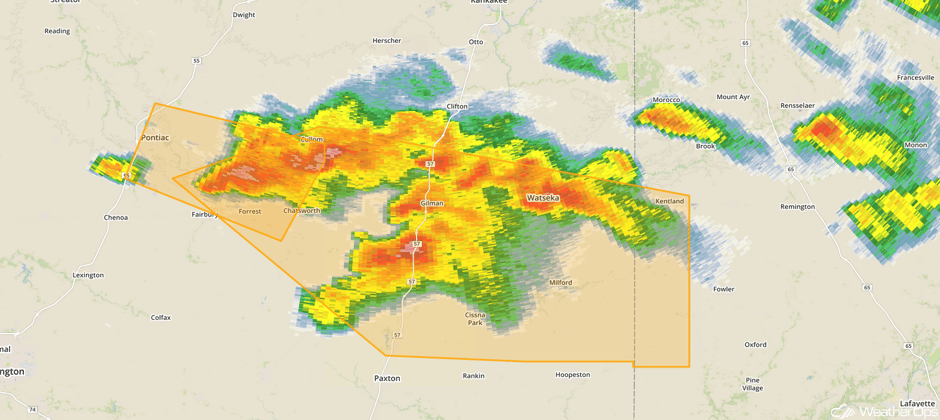 Radar 11:29am CDT
Update 12:03pm CDT: Severe Thunderstorm Warning in east central Illinois.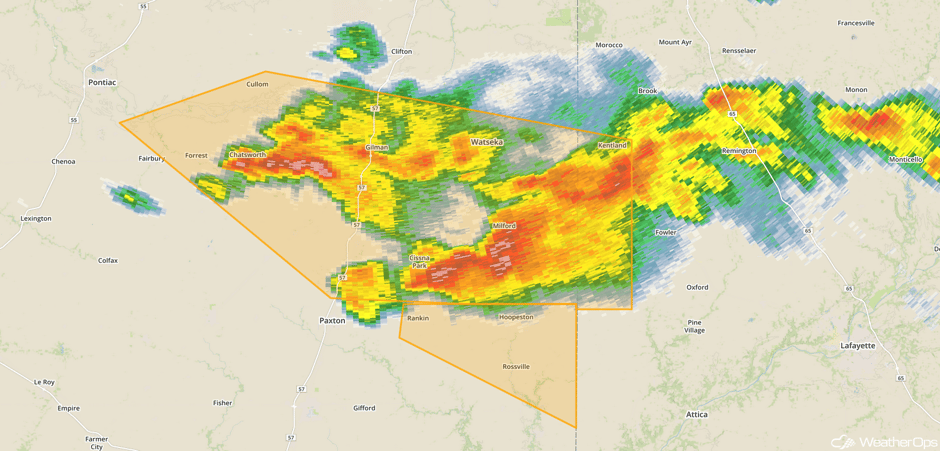 Radar 12:03pm CDT
@NWSChicago quarter-sized hail in Watseka, IL. pic.twitter.com/Rp8xnV9KC7

— Benjamin (@p0lyph0ny) March 20, 2017
Update 12:24pm CDT: Severe thunderstorms moving into west central Indiana.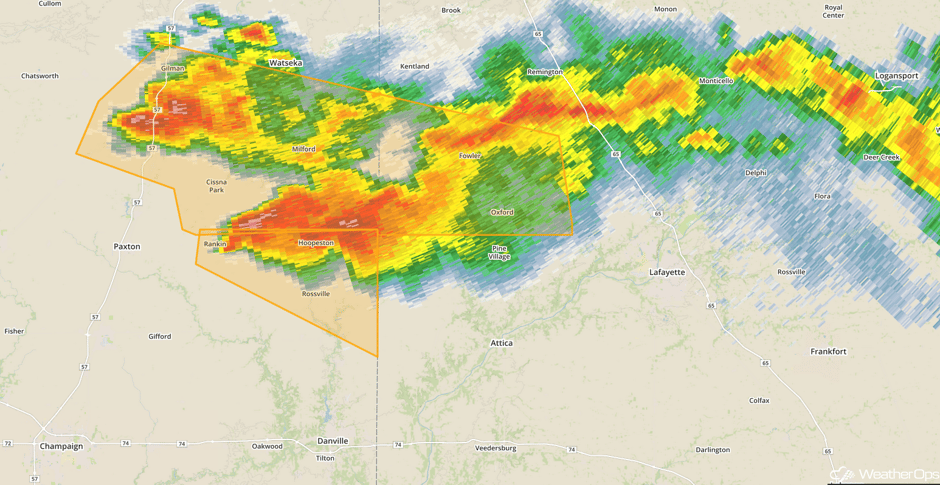 Radar 12:24pm CDT
Update 2:30pm EDT: Thunderstorms capable of large hail moving southeastward across western Indiana.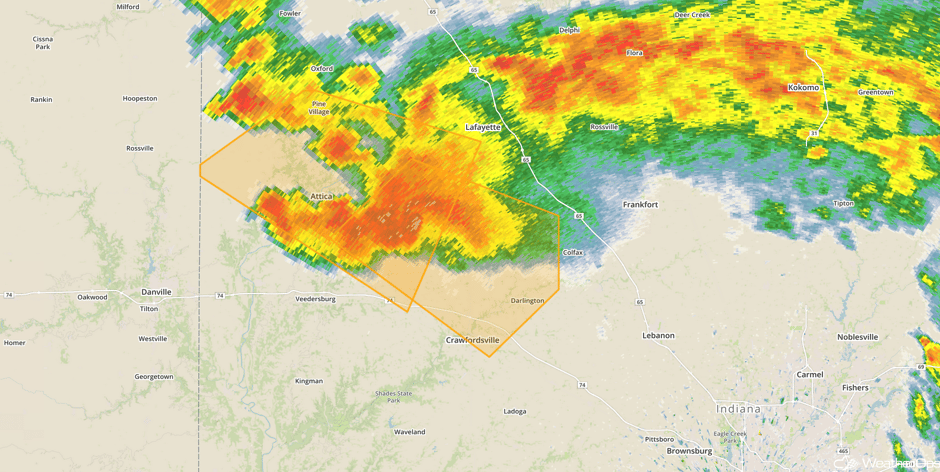 Radar 2:30pm EDT
Major Cities in Region: South Bend, IN, Indianapolis, IN, Fort Wayne, IN, Cincinnati, OH, Dayton, OH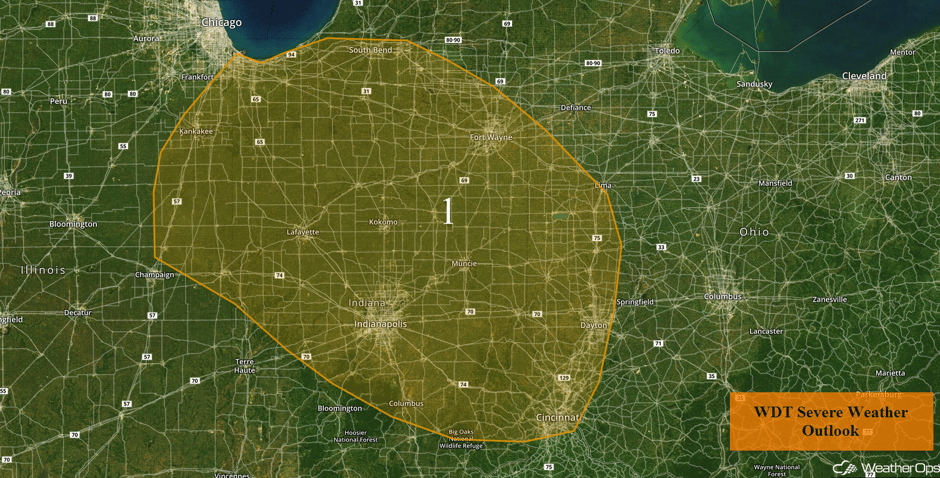 Region 1
Strong to Severe Thunderstorms Possible across the Tennessee Valley on Tuesday
A slow moving cold front will be the focus for the development of thunderstorms across the Tennessee Valley on Tuesday. Conditions are not expected to be overly favorable for widespread severe thunderstorms, but a few thunderstorms may become strong to severe. As thunderstorms develop, gusty winds and hail will be the primary hazards.
Major Cities in Region: Nashville, TN, Chattanooga, TN, Knoxville, TN, Asheville, NC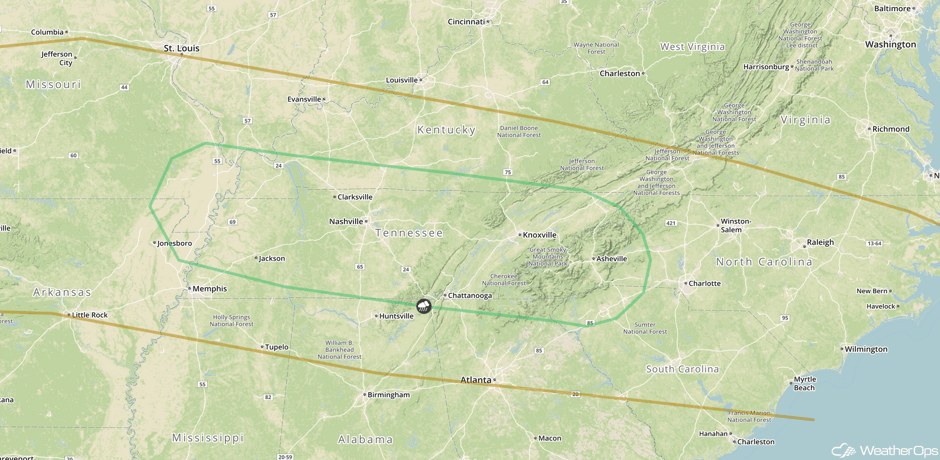 SPC Convective Outlook for Tuesday
A Look Ahead
An upper level trough will continue to progress across the Central US on Friday. At the surface, an area of low pressure will develop in the lee of the Rockies and move into the Plains. A cold front and dryline will extend to the south of the low and allow for the development of thunderstorms by the afternoon and evening. The risk area will likely extend from eastern portions of Oklahoma and Texas eastward into the Lower Mississippi Valley. Any thunderstorms that develop will have the potential for large hail, damaging winds, and tornadoes. By late in the evening, thunderstorms will evolve into a squall line. At that point, damaging winds will be the primary hazards.
An upper level disturbance moving through southeast Canada will bring a potential for wintry weather to portions of the Northeast late Saturday into Sunday. There may be a wintry mix of precipitation across the region, with recent model guidance indicating a potential for at least a few inches of snow and possible light to moderate ice accumulations from freezing rain.
This is just a brief look at current weather hazards. We can provide you site-specific weather forecast information for the purpose of protecting your personnel and assets and to assess your weather risk. Try a 7-day demo right away and learn how timely precision weather information can enhance your bottom line.