National Weather Summary for Monday, June 6, 2016
by David Moran, on Jun 6, 2016 10:43:52 AM
Tropical Storm Colin continues to approach Florida's west coast. As it moves closer to Florida, heavy to excessive rainfall and isolated tornadoes will be possible on Monday. Thunderstorms will also be possible across the Ohio Valley along and ahead of a cold front. Going into Tuesday, strong to severe thunderstorms will be possible for portions of the New England region ahead of a cold front. Heavy to excessive rainfall from Tropical Storm Colin will continue across portions of the Southeast on Tuesday.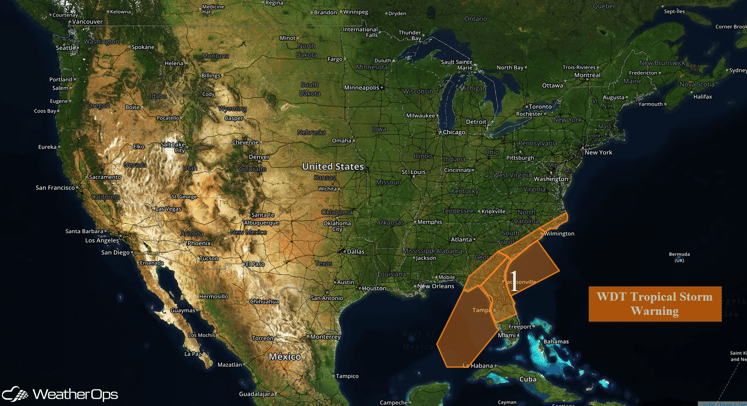 Region 1
Region 1



Tropical Storm Colin is forecast to make landfall over Western Florida during the afternoon or evening, with the forecast to track rapidly to the northeast across Florida and enter into the Atlantic. While Colin will weaken slightly over Florida, it is forecast to retain tropical storm intensity. Colin is expected to pass south of the region, however, tropical storm force conditions will be possible along the coast of North Carolina. Primary impacts will be heavy to excessive rainfall of 4-6 inches with locally heavier amounts of 8 inches or more, along with winds gusting in excess of 50 mph, widespread thunderstorms, a low to moderate tornado threat, flooding, and flash flooding. An additional 2-3 inches of rain, with locally heavier amounts in excess of 4 inches, is possible on Tuesday.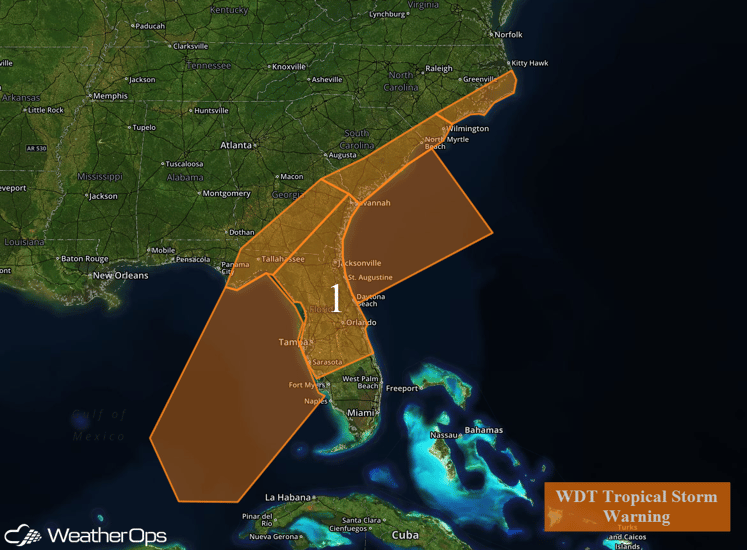 Region 1
Strong to Severe Thunderstorms Possible for Ohio Valley on Monday
Strong to severe thunderstorms are possible on Monday across portions of the Ohio Valley ahead of a cold front. Moderate amounts of moisture, combined with some upper level support may allow for the development of thunderstorms. Damaging winds will be the primary threat with any storm that develops.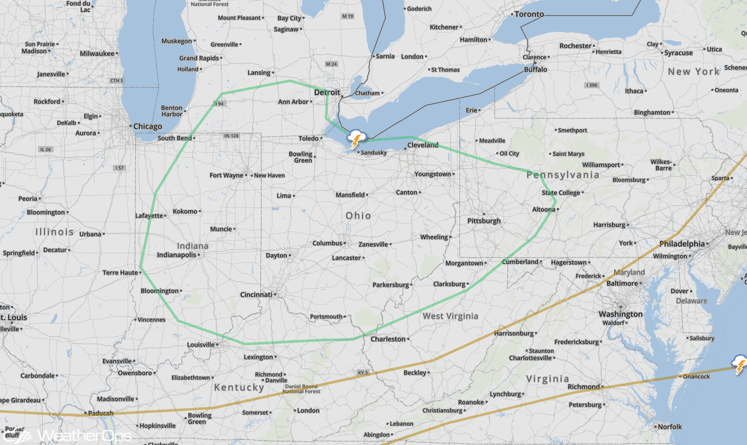 SPC Convective Outlook for Monday
Strong to Severe Thunderstorms Possible for New England on Tuesday
Isolated strong to severe thunderstorms will be possible across the New England region on Tuesday. Increasing moisture, warm temperatures, and an approaching cold front may be sufficient for thunderstorms to become severe. Damaging wind gusts will be the primary factor with any thunderstorms that develop.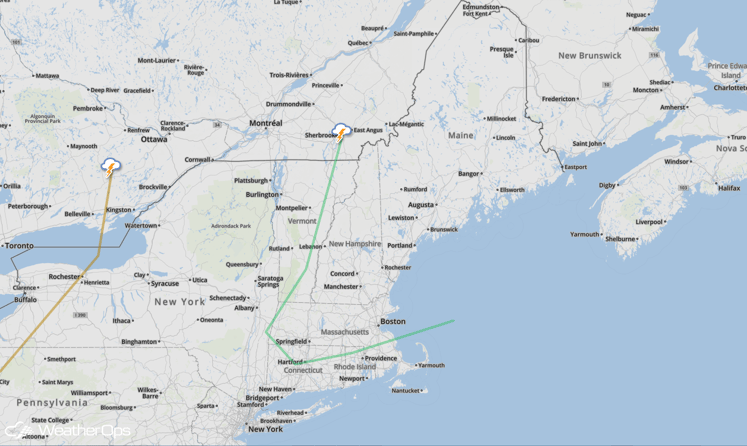 SPC Convective Outlook for Tuesday