National Weather Summary for Monday, December 19, 2016
by David Moran, on Dec 19, 2016 11:24:53 AM
Snow will continue for portions of the Pacific Northwest and Northern Rockies as an upper level disturbance moves across the region. Elevated winds and rough seas will continue through Monday across portions of the Gulf of Mexico in the wake of a strong cold front.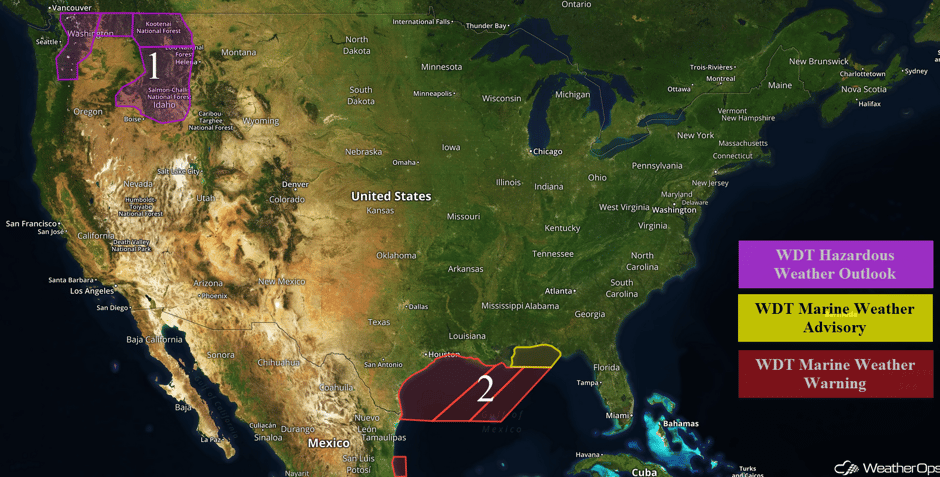 US Hazards
Region 1
Snow will continue across Region 1 through early Wednesday, as an upper level disturbance moves across the region. Snow will fall across the higher elevations of the Cascades, bringing an additional 5-10 inches with locally higher amounts in excess of 15 inches. Further to the east, across eastern Washington and northern Idaho, 2-3 inches of snow, with locally heavier amounts in excess of 5 inches, are expected in the valleys. In the higher elevations, 6-8 inches and locally heavier amounts in excess of 10 inches are likely. From northeastern Oregon, across Idaho, and into northwestern Montana, snow accumulations of 8-12 inches, with locally higher amounts of 15 inches, will be possible through early Wednesday. In addition to the snow, winds of 10-15 mph with gusts in excess of 20 mph, visibilities below two miles, and wind chills below zero are expected.
Major Cities in Region: Kalispell, MT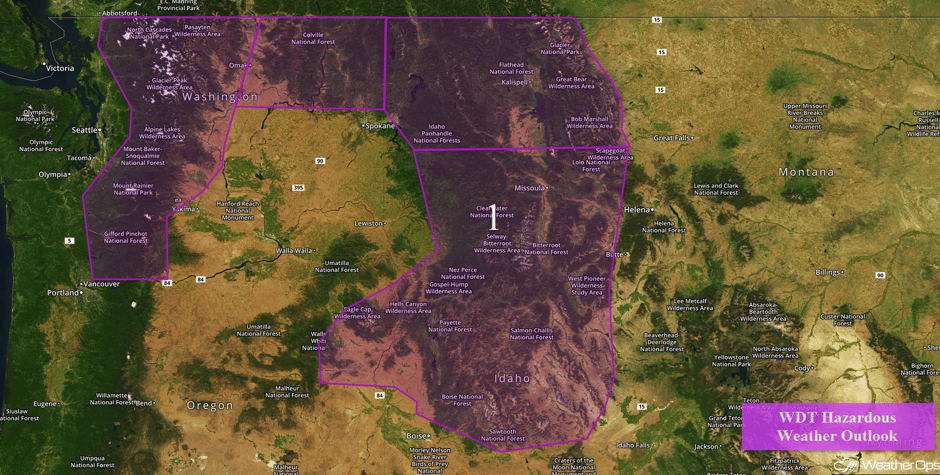 Region 1
Region 2
A strong cold front has moved through the western Gulf of Mexico. Behind the cold front, strong northerly winds of 25-35 knots, with gusts in excess of 45 knots, are expected. In addition to the winds, seas of 7-10 feet near the shore and 12-15 feet in deeper waters are forecast. By Monday evening, seas should subside to 3-5 feet and winds are expected to range 20-25 knots. Further to the east across the central Gulf of Mexico, winds of 25-35 knots with gusts in excess of 40 knots are expected. Seas will build to 7-11 feet through Monday evening. Across eastern portions of Region 2, winds of 20-25 knots, with gusts in excess of 30 knots, in addition to seas of 6-8 feet, are expected through early Tuesday morning.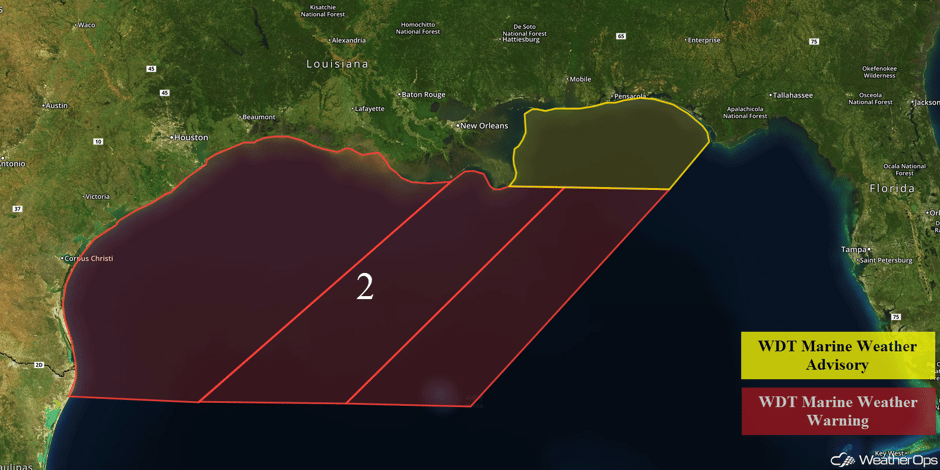 Region 2
Significant Snowfall Possible Across the Great Lakes on Wednesday
The area of low pressure mentioned above will continue to move eastward on Wednesday. The warm front will extend across portions of the Great Lakes and the trailing cold front across the Plains. However, moisture will be limited. As a result, snowfall accumulations of 3-5 inches are expected to the north of the warm front.
Major Cities in Region: Grand Forks, ND, Duluth, MN, Green Bay, WI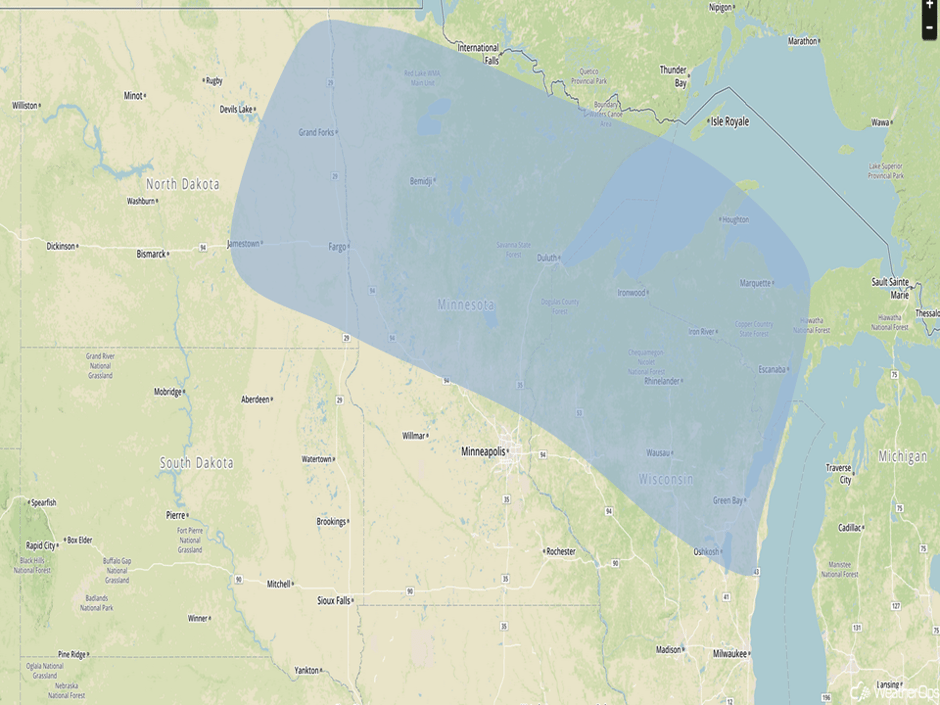 Significant Snowfall Risk Outline for Wednesday
A Look Ahead
After Wednesday, no significant weather hazards are currently forecast. However, toward the weekend there will be the potential for a significant winter storm across portions of the Rockies and Plains. An area of low pressure over the Southwest will move toward the east-northeast across the Rockies and Northern Plains on Christmas Eve. Further to the south, thunderstorms may develop across the Southern Plains ahead of the cold front associated with this area of low pressure.
This is just a brief look at current weather hazards. We can provide you site-specific forecast information for the purpose of protecting your personnel and assets. Try a 7-day demo right away and learn how timely precision weather information can enhance your bottom line.